Articles
March 15, 2016 17:24:01 EST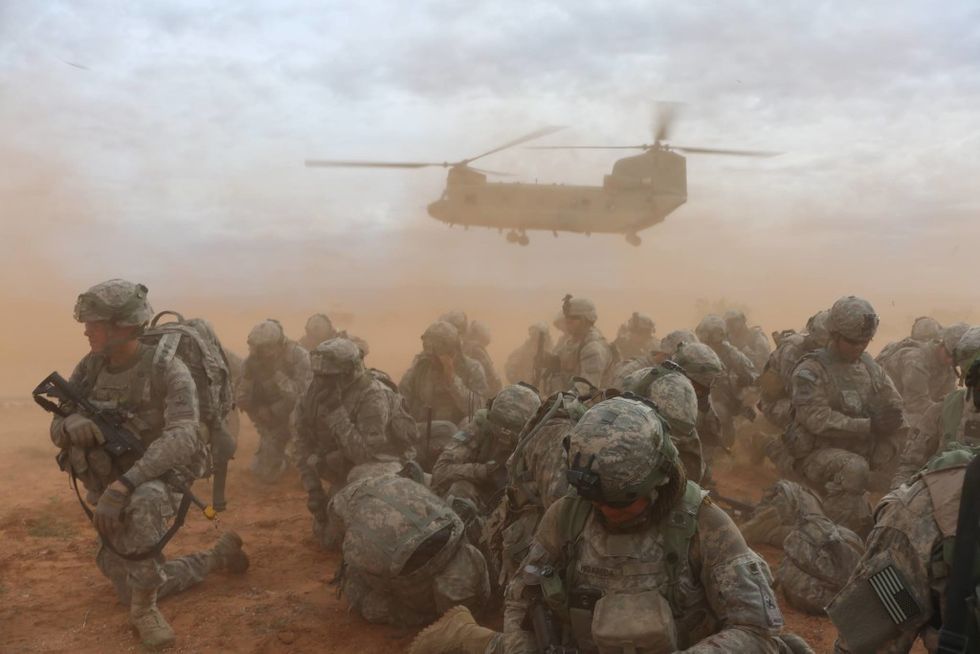 U.S. Army photo by Capt. John Farmer, 1st BCT, 1st CD Public Affairs
For example, air assets and artillery could be used to attack enemy tank or armored vehicle positions in order to allow tank units and infantry fighting vehicles to reposition for attack. The idea to create an integrated offensive attack – using things like Apache attack helicopters and drones from the air, long-range precision artillery on the ground joined by Abrams tanks and infantry fighting vehicles in a coordinated fashion.
Smith also explained how preparing for anticipated future threats also means fully understanding logistics and sustainment -- so that supplies, ammunition and other essentials can continue to fortify the war effort.
Current "Decisive Action" live fire training includes an emerging emphasis on "expeditionary" capability wherein the Army is ready to fight by tonight by rapidly deploying over large distances with an integrated force consisting of weapons, infantry, armored vehicles and other combat-relevant assets.
At the same time, this strategy relies, to some extent, on an ability to leverage a technological edge with a "Combined Arms" approach as well, networking systems and precision weapons able to destroy enemies from farther distances.
In order to incorporate these dynamics into live-fire training, Grigsby said the battalion -on-battalion combat exercises practice a "move to contact" over very large 620 kilometer distances.
"This builds that expeditionary mindset," he explained.