Articles
January 23, 2015 15:26:33 EST
The U.S. Army announced Friday the top five photos its photographers took in 2014, and the decision for which shot earned the top honor was left to the public on Facebook.
---
The process of selecting the best pictures "involved a yearlong photo search and compilation" by Army public affairs, according to the news release. The Army then put the images out to the public on Facebook where they counted up "likes" and "shares."
With a Facebook "like" count of 2,600, this photo from Christopher Bodin of a 25-Black Hawk helicopter convoy is the best of 2014.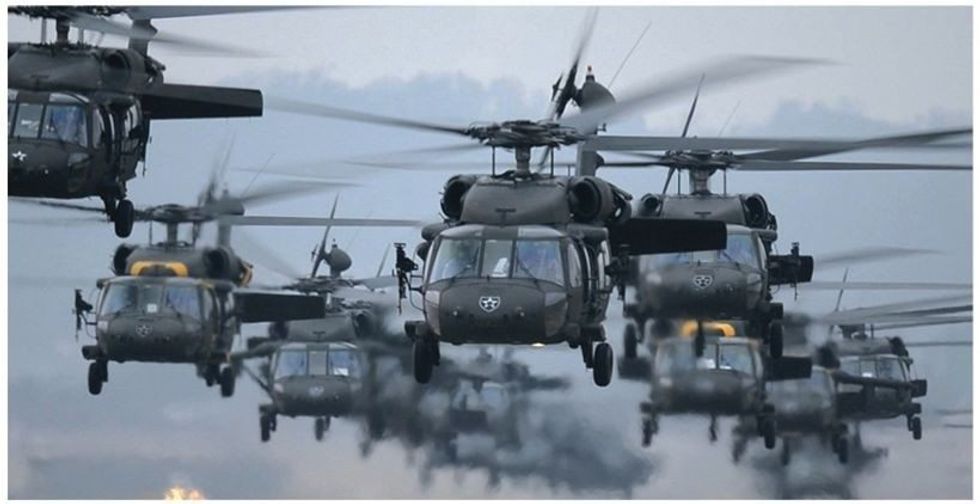 Pilots, from 2nd Battalion (Assault), 2nd Aviation Regiment and 3rd General Support Aviation Battalion, flew in more than 300 Republic of Korea and U.S. Marines on 25 UH-60 Black Hawk helicopters for an air assault, March 13, 2014, on the multipurpose range complex.
Coming in a close second with 2,300 Facebook "likes," this shot from Sgt. 1st Class Abram Pinnington is a powerful reminder of the sacrifices soldiers made on Omaha Beach in World War II.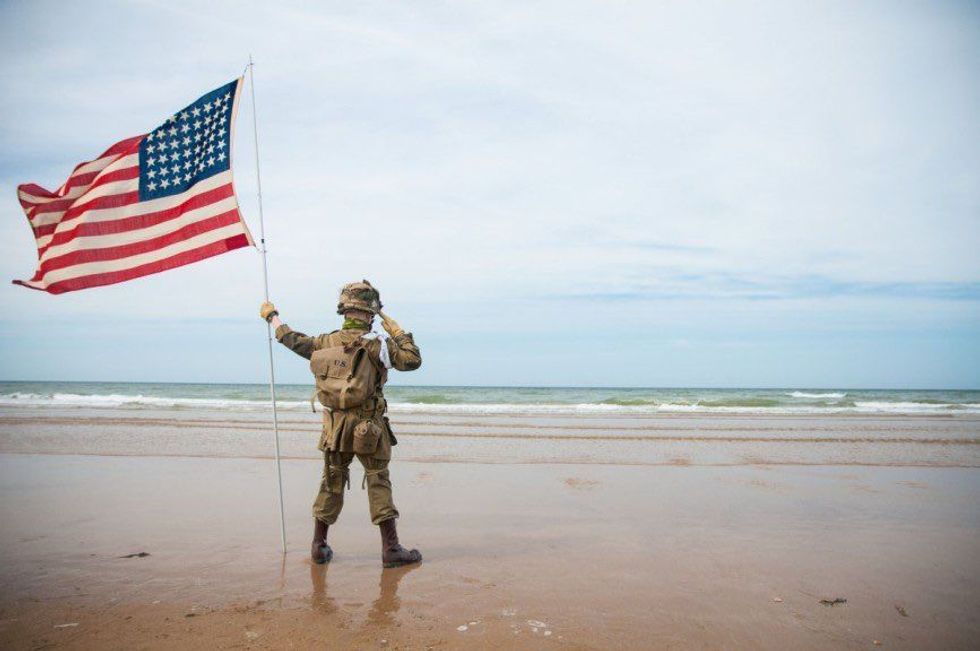 A French child, dressed as an American World War II Soldier stands tall, June 6, 2014, while saluting the sands of Omaha Beach, France. The boy, never breaking composure, stood for more than two hours during a 1st Infantry Division ceremony that helped commemorate the 70th anniversary of the D-Day landings.
This shot that show's CH-47F Chinook helicopters transporting Humvees, taken by Staff Sgt. Joel Salgado, garnered 1,300 Facebook "likes."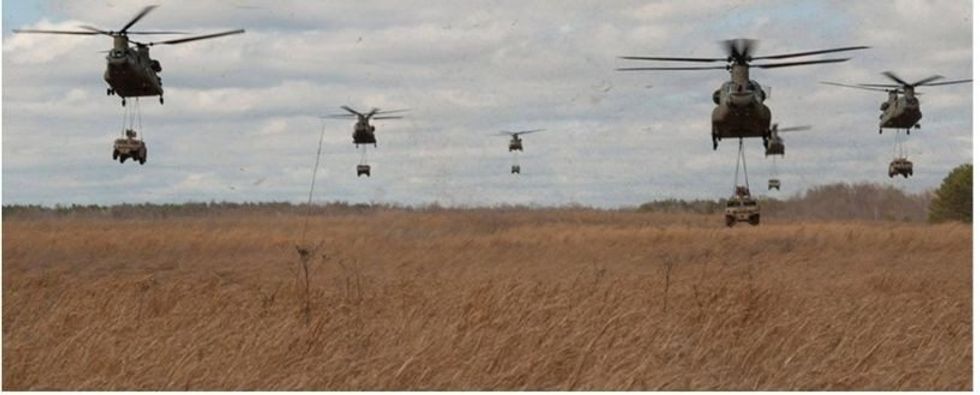 Walter D. Ehlers, the last surviving recipient of the Medal of Honor to participate in the D-Day invasion of Normandy during World War II, passes away at 92 years old. Soldiers, with 2nd Armored Brigade Combat Team, 1st Infantry Division, fold the Medal of Honor flag next to Walter D. Ehlers' casket during a memorial service, March 8, 2014, at the Riverside National Cemetery in Riverside, Calif.