Articles
July 08, 2015 05:00:55 EST
When the American military calls, America's pastime answers. Here are 14 men who played on the diamond before serving on the battlefield. All of them went above and beyond in either the game or combat, and some distinguished themselves in both.
---
1. Yogi Berra volunteered to man a rocket boat leading the assault on Normandy.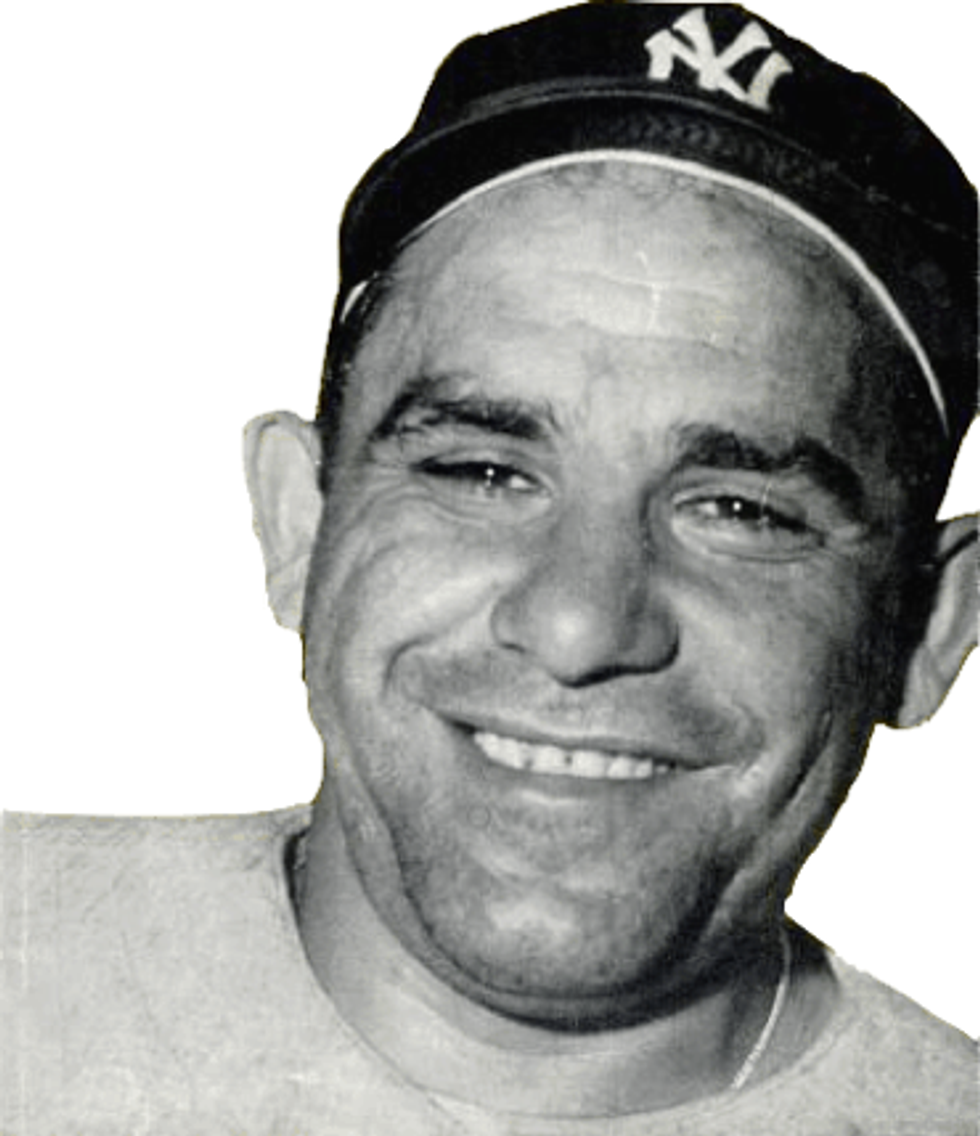 Photo: Wikimedia Commons/Royal Navy
An infielder and outfielder who distinguished himself in the minor leagues, Keith Bissonnette left baseball to join the Army Air Force. He earned his commission and became a fighter pilot in the 80th Fighter Group, flying missions in P-40 Warhawks and P-47 Thunderbolts between India and China from 1944 to 1945.
He was killed in action as a first lieutenant on March 28, 1945 in a crash. He earned the Distinguished Flying Cross for his service.
12. Clarence Drumm fought in America's first battle of the Great War.
Clarence Milton Drumm was a minor league infielder/outfielder in the minor leagues from 1910 to 1914. It's unclear what Milton did between his successful 1914 season and his entering the Army in 1917, but he was commissioned as an Army second lieutenant in 1917 and was ordered to France to serve in World War I.
Drumm was killed in action May 28, 1918 by an enemy shell in America's first battle of World War I, the Battle of Cantigny. He was awarded the Distinguished Service Cross and the Silver Citation Star, a precursor to the modern Silver Star, for his bravery and leadership in the battle.
13. Gus Bebas gave up his commission and his baseball uniform to become a Navy pilot.
Gus Bebas was a Naval Reserve Officer and minor league pitcher at the start of 1940, but he gave up both his baseball contract and his commission to pursue a career as a Naval aviator. He was selected to be an aviation cadet in early 1941 and became an ensign and aviator in September of that year.
Soon after the attack on Pearl Harbor, Bebas was assigned as a dive-bomber pilot aboard the USS Hornet. Bebas first saw combat on June 6, 1942 in the Battle of Midway. He pushed through extreme anti-aircraft fire to achieve a near-miss that damaged a Japanese ship, earning him a Distinguished Flying Cross. He died during a training mission in 1942.
(h/t to Gary Bedingfield and his site, Baseball in Wartime, an exhaustive look at the intersection between baseball and the military. Bedingfield is also the author of the book, "Baseball in World War II Europe.")