Articles
December 17, 2015 13:02:35 EST
The oil refinery in Bayji, a city in Tikrit, Iraq, has been heavily contested since ISIS first assaulted it in Jun. 2014. It was during that initial battle for Bayji that ISIS, attempting to force out hundreds of Iraqi troops and oil workers, launched a series of attacks that set the refinery on fire.
---
The smoke from Iraq's largest refinery was so thick and dark that it could be seen on NASA satellites.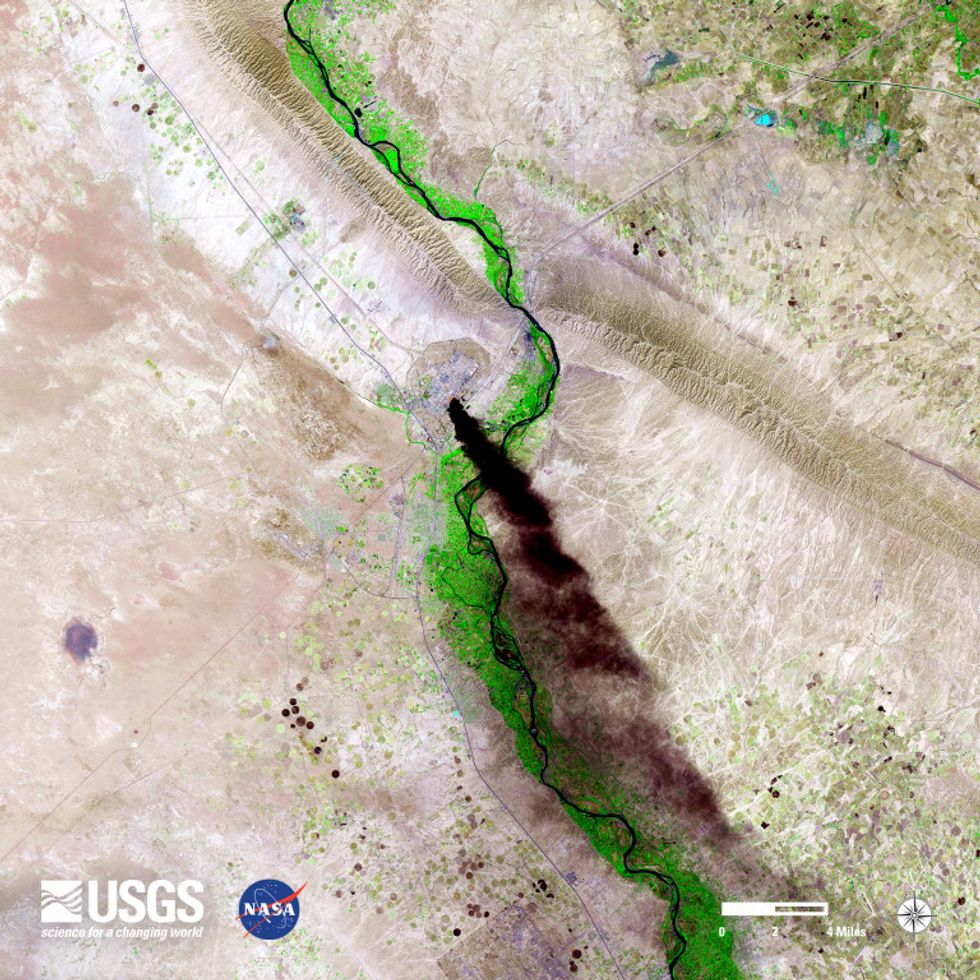 ISIS began the assault on Jun. 10 when a convoy of over 60 vehicles took the city of Bayji. They then turned to the refinery where 200 Iraqi troops held off 300-500 ISIS fighters for nearly a week.
On the morning of Jun. 18, a renewed ISIS assault broke through the Iraqi perimeter. Oil workers sheltered underground while the fighting ignited 17 gas tanks, creating the smoke that would be seen from space.
After hours of fighting in the clouds of oily smoke, the Iraqi survivors surrendered. ISIS took the facility and executed the 70 soldiers who had surrendered to them.
The Iraqi government launched an offensive and successfully captured the facility in Nov. 2014, but the back and forth ownership of the facility has continued ever since.
Currently, the facility is in the hands of the Iraqi government, taken by a combination of U.S. air support, Iranian-backed Shiite militias, and Iraqi government forces in Oct. 2015.