Articles
July 05, 2017 15:43:30 EST
Beijing issued a scathing rebuke on July 3 of a US warship's patrol a day earlier near a contested island occupied by Chinese troops in the South China Sea -- the latest irritant in the two powers' increasingly fraught relationship.
---
The patrol, the second known "freedom of navigation" operation under the administration of US President Donald Trump, came as the White House appeared to grow ever more frustrated with China over its moves in the waterway and lack of progress on the North Korean nuclear issue.
Sunday's operation, which involved the Yokosuka, Kanagawa Prefecture-based USS Stethem guided-missile destroyer, was conducted within 12 nautical miles (22 km) of Triton Island in the Paracel archipelago, a US defense official confirmed to The Japan Times.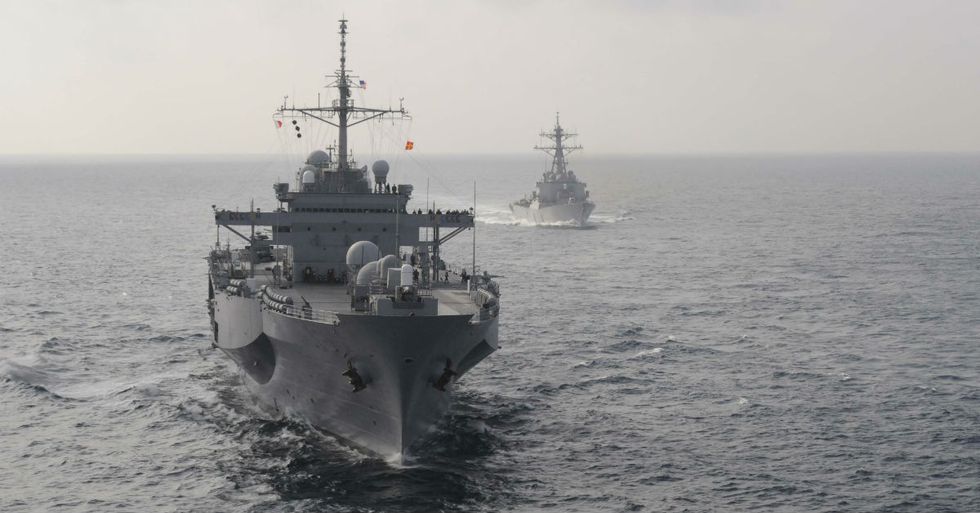 USS Stethem. Navy photo by Mass Communication Specialist 3rd Class Brian A. Stone
China's Defense Ministry lambasted the move in a statement, issuing what appeared to one of the strongest condemnations yet of the US operation which Washington says is aimed at affirming its right to passage.
The US "actions seriously damaged the strategic mutual trust between the two sides" and undermined the "political atmosphere" surrounding the development of Sino-US military ties, the statement said. The Chinese military, it added, would take bolstered measures in the waters, including "an increase in the intensity of air and sea patrols."
The tiny islet is also claimed by Taiwan and Vietnam, and is not one of the seven fortified man-made islands located in the South China Sea's Spratly chain, which is further south.
Late July 2, China's Foreign Ministry said that it had dispatched military ships and fighter jets in response to warn off the Stethem, which it said had "trespassed" in "the country's territorial waters."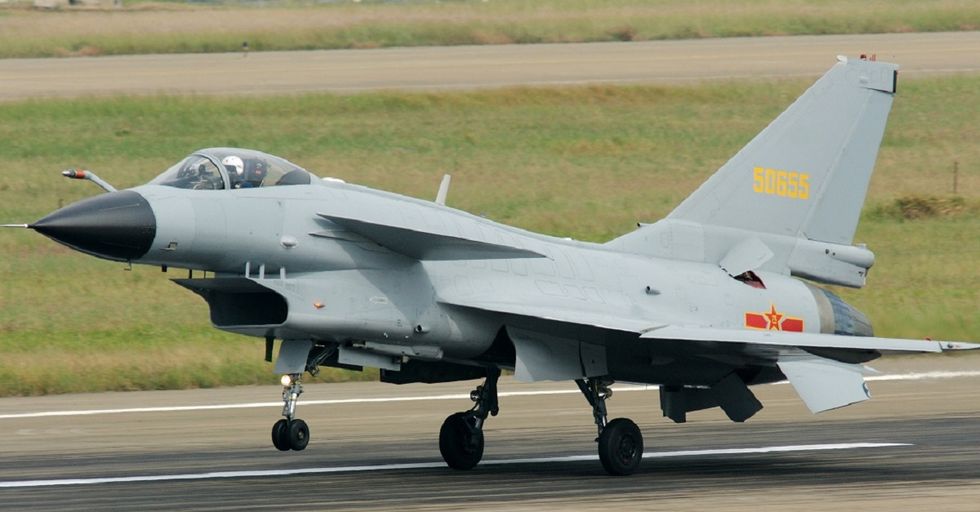 Photo from US Navy
"That is true in the South China Sea as in other places around the globe," he added.
China has continued to militarize its outposts there -- despite a pledge to the contrary -- as it seeks to reinforce effective control of much of the waterway, through which $5 trillion in trade passes each year. The Philippines, Vietnam, Malaysia, Taiwan, and Brunei also have overlapping claims.
Now, with fewer constraints on a tougher approach to China across the board, experts say Trump could butt heads with Beijing over a number of issues.
"What we know for sure is that the Trump administration is now more comfortable with higher levels of friction with China than in previous months," said Ely Ratner, a former deputy national security adviser to US Vice President Joe Biden and current senior fellow at the Council on Foreign Relations.