Articles
May 15, 2015 16:51:33 EST
We here at WATM love putting together lists and rankings, so it makes sense for us create one for non-fiction books. We read quite often, and not surprisingly considering we're a bunch of military veterans, those books often deal with military topics.
---
These are our picks for best military non-fiction books of all-time. (If you'd like to see our picks for fiction, click here.) The books below are numbered but not in rank order. All of these are great reads.
If you want to gain an understanding of America's war with radical Islamists, look no further than "The Forever War" by journalist Dexter Filkins. As a foreign correspondent for The New York Times, Filkins begins his book as the Taliban rises to power in Afghanistan, writes of the aftermath following the Sept. 11th attacks, and then continues through the wars in Iraq and Afghanistan.
Told from ground level by the only American journalist who reported on all of these events, Filkins does not write a neat history lesson. Instead, he tells individual stories of people — from ordinary citizens to soldiers — and how they are affected by the incidents that happen around them. He does it using beautiful prose, and with little bias.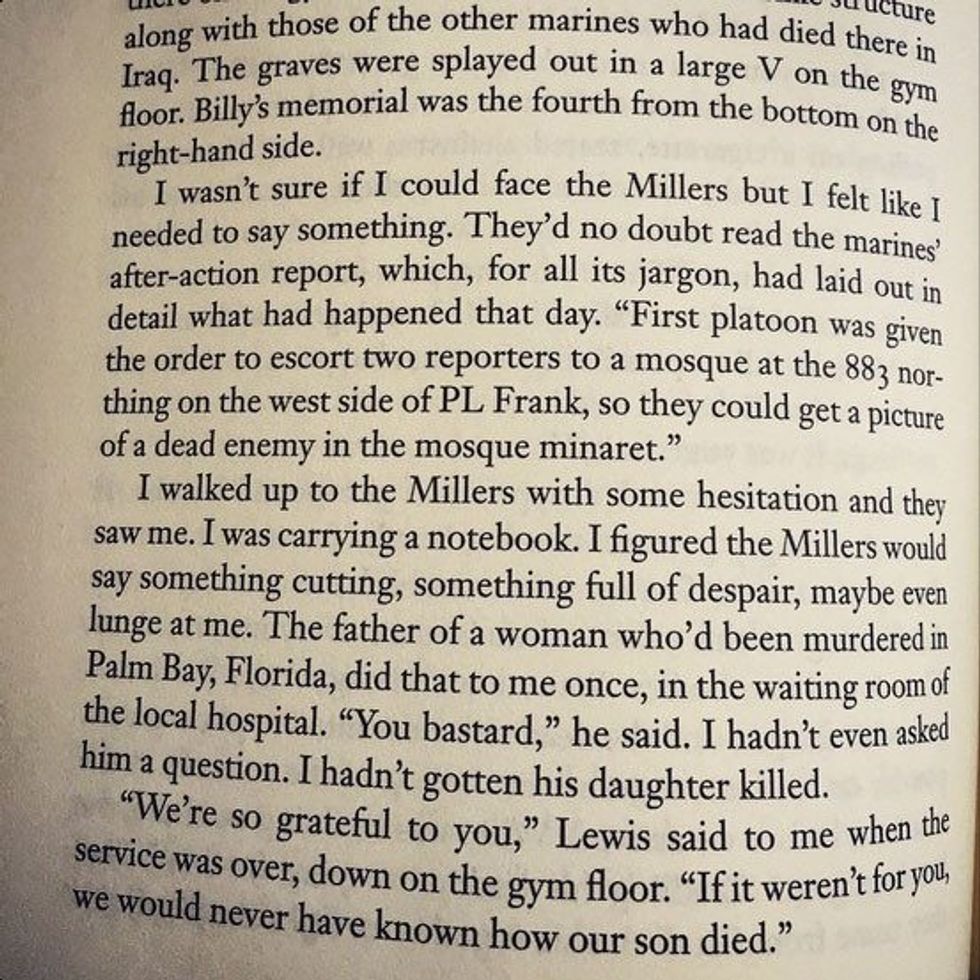 12. "On Killing" by Lt. Col. Dave Grossman
Found on many military reading lists, Grossman's "On Killing" is a landmark study of how soldiers face the reality of killing other humans in combat, and how military training overcomes their aversion to such an act.
A former West Point psychology professor, Grossman delves into the psychological costs of war and presents a compelling thesis that human beings have an instinctual aversion to killing. With this, he also shows how militaries overcome this central trait through conditioning and real-world training.
This Pulitzer-Prize winning book is a masterpiece of military history. Delivering an account of the first month of World War I in 1914, Tuchman tells not just a war story, but an event that would upend the modern world.
"This was the last gasp of the Gilded Age, of Kings and Kaisers and Czars, of pointed or plumed hats, colored uniforms, and all the pomp and romance that went along with war," reads the publisher's description. "How quickly it all changed, and how horrible it became. Tuchman is masterful at portraying this abrupt change from 19th to 20th Century."
Embedded among the soldiers of 2-16 Infantry as part of President Bush's last-chance "surge" in Iraq, journalist David Finkel captures the grim reality as troops face the chaotic, and often deadly, streets of Baghdad. The book often follows the overly-optimistic Col. Ralph Kauzlarich (motto: "It's all good").
But Finkel excels at capturing everyone up and down the chain-of-command, and tells their stories incredibly well. His book is less about big-picture surge strategy, and more about the soldiers on the ground who fought it. That is a very good thing.
Those are our picks. Did we miss one that you loved? Leave a recommendation in the comments.