Articles
March 14, 2015 07:00:26 EST
The military has very talented photographers in the ranks, and they constantly attempt to capture what life as a service member is like during training and at war. Here is the best of what they shot this week:
---
AIR FORCE
An 81st Fighter Squadron instructor pilot flies an A-29 Super Tucano March 5, 2015, over Moody Air Force Base, Ga. The A-29 is a two-seat training aircraft flown by an instructor pilot and student pilot.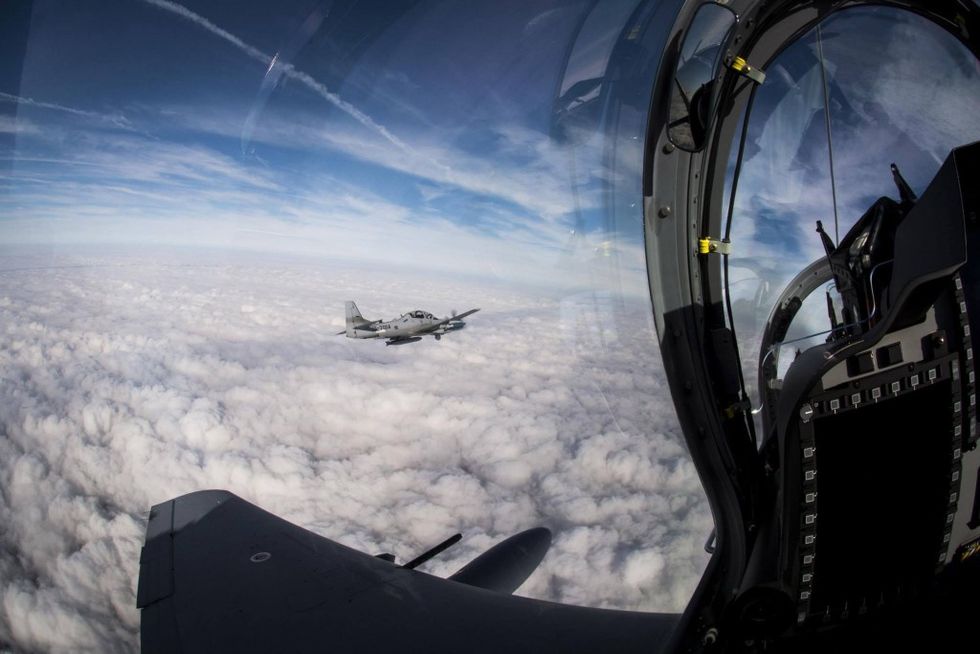 Photo: Senior Airman Ryan Callaghan/US Air Force
The U.S. Air Force Thunderbirds perform their demonstration March 2, 2015, in preparation for the commander of Air Combat Command at Nellis Air Force Base, Nev. The Thunderbirds perform their show several times a year at multiple locations across the U.S. The solo pilots integrate their own routines, exhibiting some of the maximum capabilities of the Air Force's premier multi-role fighter jet.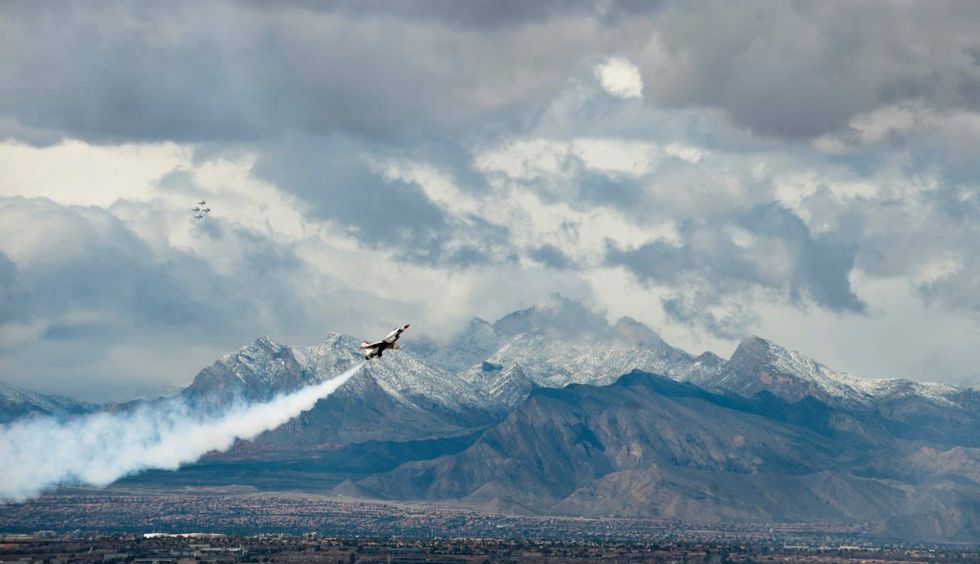 Photo: Senior Airman Thomas Spangler/ US Air Force
NAVY
A French navy Rafale Marine aircraft from Squadron 11F embarked aboard the French navy nuclear-powered aircraft carrier Charles de Gaulle (R91) launches from the U.S. Navy aircraft carrier USS Carl Vinson (CVN 70) during carrier qualifications.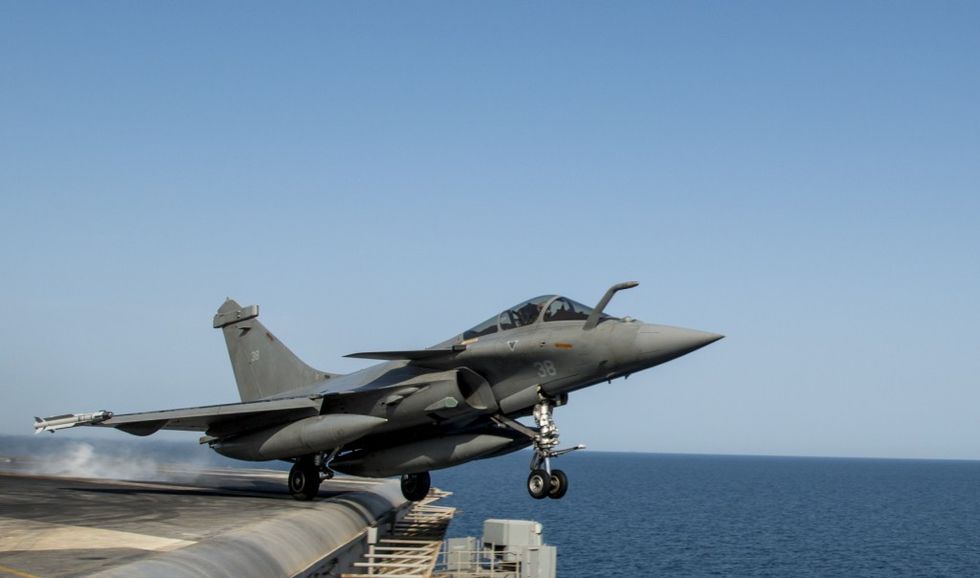 Photo: Mass Communication Specialist 2nd Class John Philip Wagner/US Navy
An MH-60S Sea Hawk helicopter assigned to Helicopter Sea Combat Squadron (HSC) 25 returns to the Military Sealift Command dry cargo and ammunition ship USNS Washington Chambers (T-AKE 11) after depositing supplies on the flight deck of the forward-deployed amphibious assault ship USS Bonhomme Richard (LHD 6), not pictured, during a replenishment-at-sea.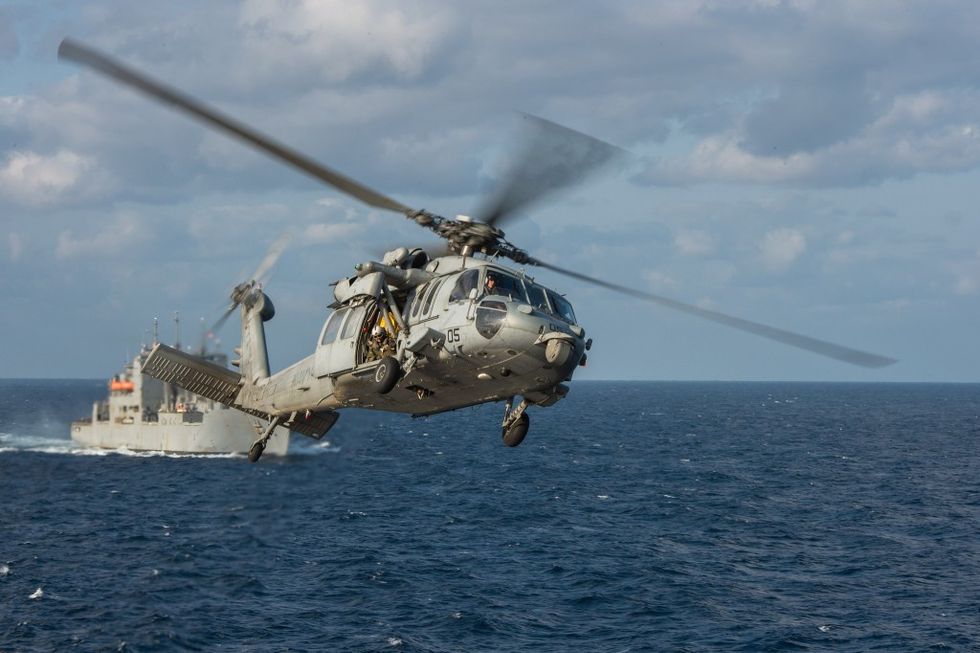 Photo: Mass Communication Specialist 3rd Class Kevin V. Cunningham/US Navy
ARMY
An Army paratrooper, assigned to 2nd Brigade Combat Team, 82nd Airborne Division, trains for the upcoming Army's Best Ranger Competition by maneuvering through the Pre-Ranger Obstacle Course on Fort Bragg, N.C., Mar. 2, 2015.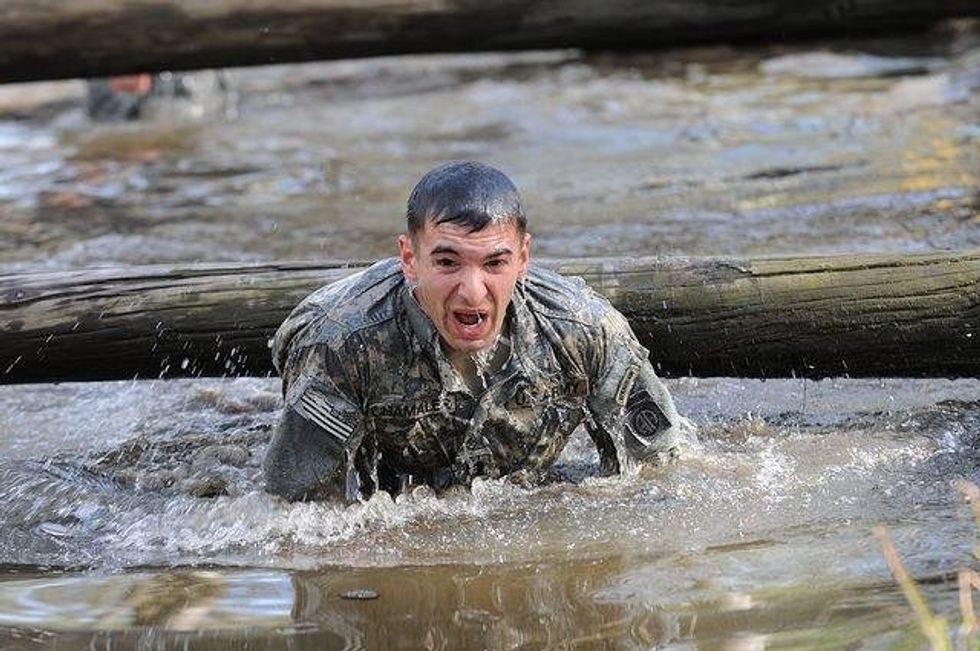 Photo: Sgt. Eliverto V. Larios/US Army
Soldiers assigned to 2d Cavalry Regiment participate in a live-fire exercise at Grafenwoehr Training Area located near Rose Barracks, Germany, March 5, 2015.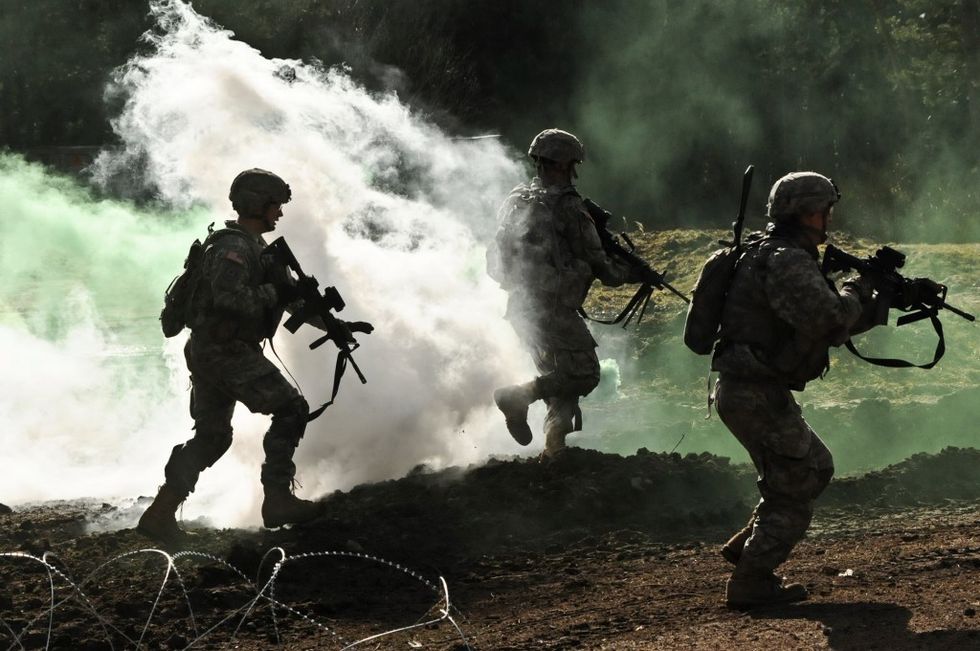 Photo: Sgt. William Tanner/US Army
MARINE CORPS
A U.S. Marine with the Combat Logistics Battalion 15, 15th Marine Expeditionary Unit, cleans up a training area aboard Camp Pendleton, Calif., March 6, 2015. The Marines made drinking water by running ocean water through a tactical water purification system during Amphibious Squadron/Expeditionary Unit Integration Training (PMINT).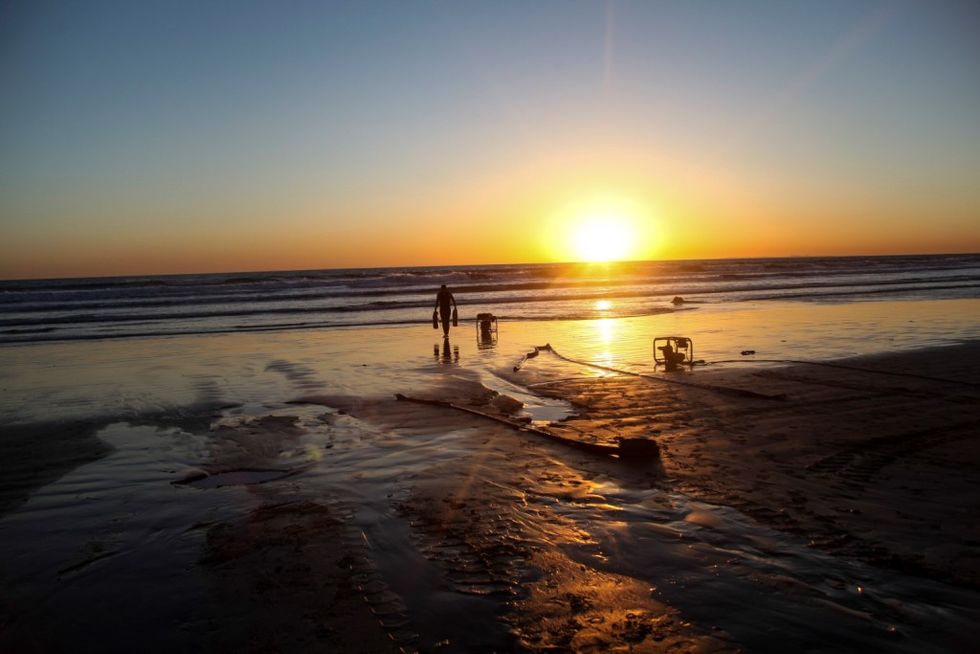 Photo: Cpl. Elize McKelvey/US Marine Corps
Marines with Tank Platoon, Company B, Ground Combat Element Integrated Task Force, send rounds down range via lanyard fire at Range 500, Marine Corps Air Ground Combat Center Twentynine Palms, California, March 1, 2015.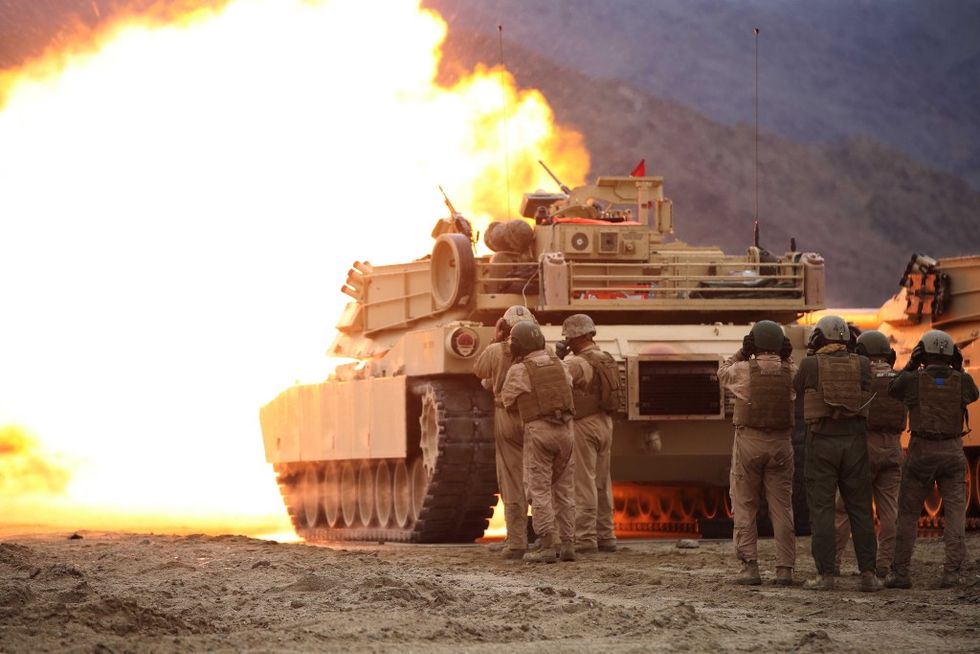 Photo: Cpl. Paul S. Martinez/US Marine Corps
COAST GUARD
In 1979, Beverly Kelley became the first woman to command a Coast Guard Cutter (Editor's note: While this is an old picture, the USCG published this photo this week in honor of Women's History Month).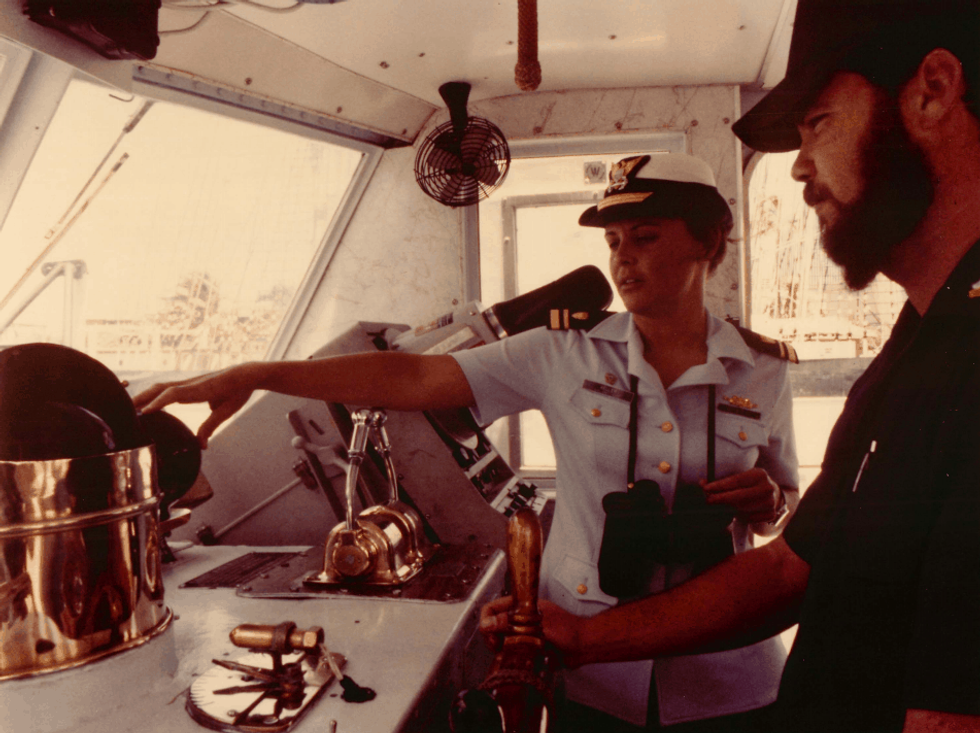 Photo: US Coast Guard
Cutter Alert returned home today following a 61-day patrol, in which the crew accomplished missions ranging from law enforcement operations to protecting living marine resources.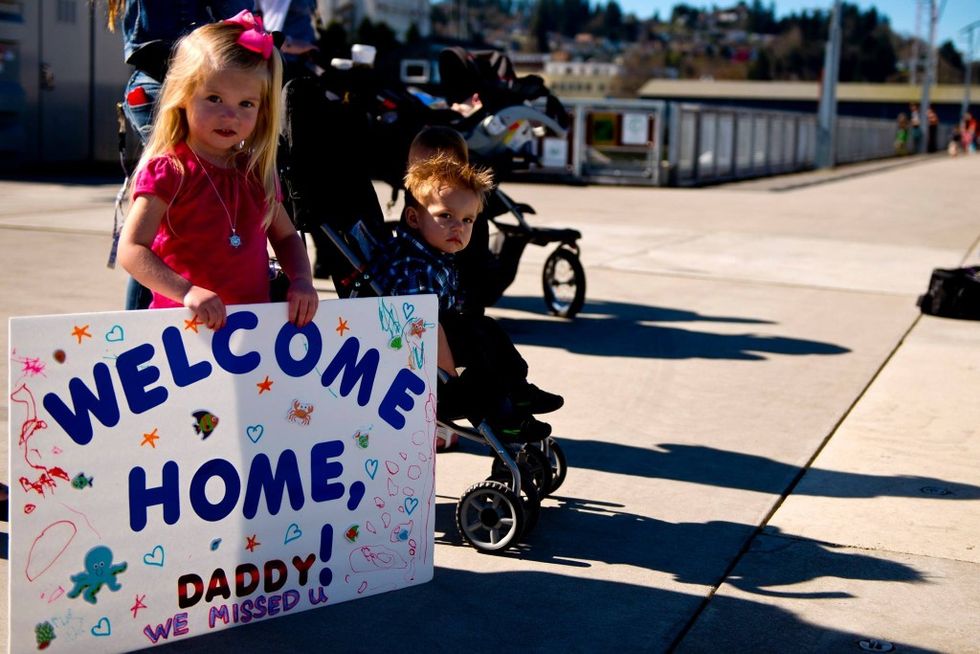 Photo: Petty Officer David Mosley/US Coast Guard
OR WATCH: What Life Is Like In The US Marine Infantry
[jwplatform X9FpPFoe]