Articles
January 17, 2017 11:11:56 EST
President-elect Donald Trump is reportedly considering businessman Philip Bilden to serve as Secretary of the Navy. Bilden is somewhat of a surprise choice as former Congressman Randy Forbes (R-VA) and current Representative Duncan D. Hunter (R-CA) were seen as front-runners for the position.
---
According to a report by USNI News, Bilden spent nearly two decades living in Hong Kong as an investment banker. Prior to that, he was with HarbourVest in Boston and served ten years as an intelligence officer in the Army Reserve, reaching the rank of captain.
The Washington Examiner notes that Bilden has served on the Asia Advisory Council for the Emerging Markets Private Equity Association, and has been on the Asia Pacific Advisor board for Harvard Business School. The EMPEA web site notes that Bilden received a bachelor's degree in Foreign Service from Georgetown University. He also serves on the Board of Directors for the Naval Academy Foundation.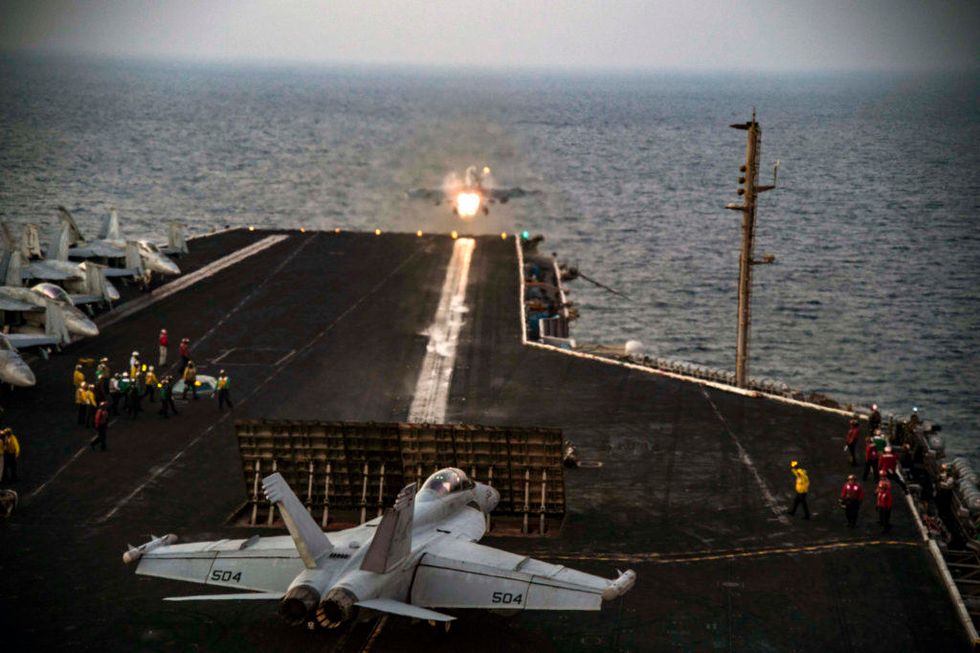 U.S. Navy photo by Petty Officer 3rd Class Nathan T. Beard
The potential nomination received heavy criticism from the web site BreakingDefense.com. Editor Colin Clark wrote that "contributions to the Naval Academy Foundation, Naval War College Foundation and to the GOP, including Mitt Romney's failed campaign" were used by Bilden to become a player.
Retired Admiral James Stavridis, a former Supreme Allied Commander, Europe, praised the potential pick, telling USNI News that Bilden "is a man of extraordinary expertise on maritime and nautical affairs. He is an expert on Asia and understands, in particular, China very deeply."
The South China Sea has become a maritime flashpoint, and China has been aggressively pursuing its claims, backing them up by building artificial islands.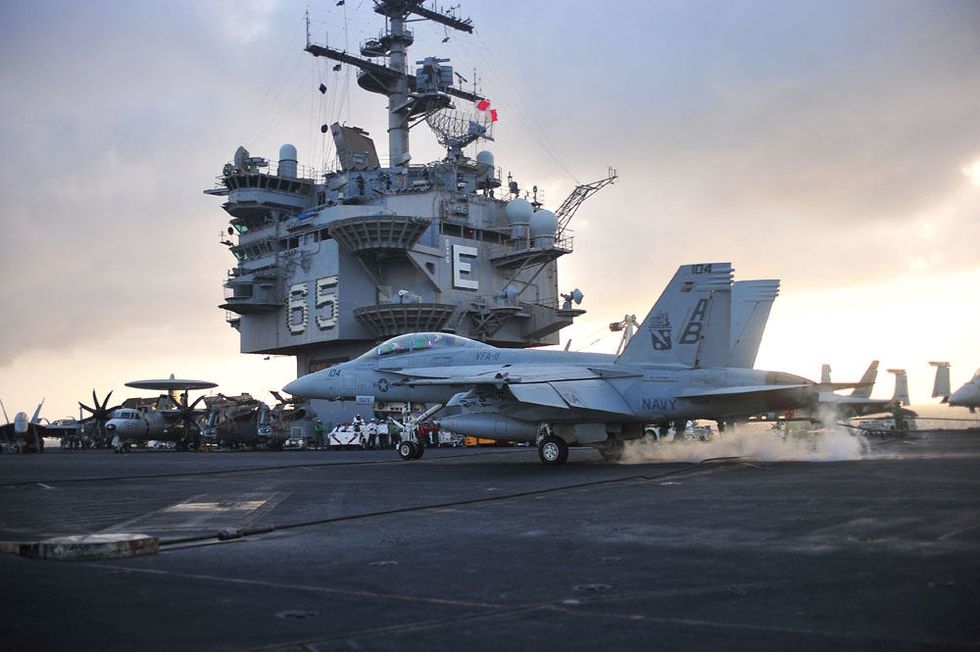 ARABIAN SEA (May 24, 2011) An F/A-18F Super Hornet assigned to the Red Rippers of Strike Fighter Squadron (VFA) 11 makes the 400,000th arrested landing aboard the aircraft carrier USS Enterprise (CVN 65). (U.S. Navy photo by Mass Communication Specialist 3rd Class Alex R. Forster/Released)
Trump's national security team also included retired Marine general James Mattis as Secretary of Defense, retired Army lieutenant general Michael Flynn as national security advisor, and Vincent Viola, a former Army officer who owns the NHL Florida Panthers as Secretary of the Army.