Articles
February 23, 2017 10:32:57 EST
By 2020, China could be setting the stage for a massive naval confrontation in the South China Sea if it tries to enforce new rules that are currently in draft form.
---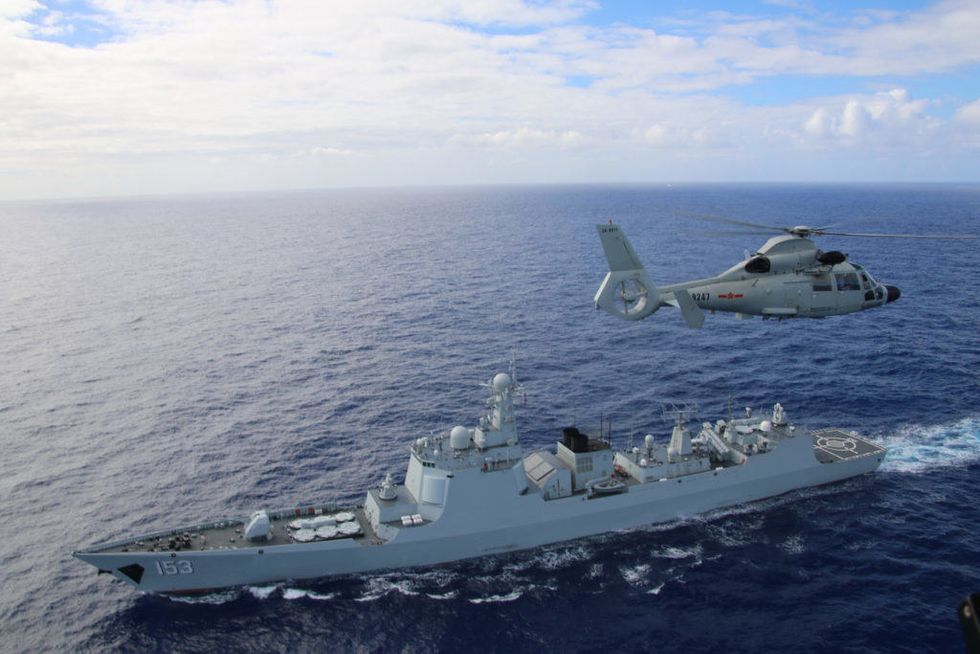 A helicopter attached to Chinese Navy ship multirole frigate Hengshui (572) participates in a maritime interdiction event with the Chinese Navy guided-missile destroyer Xi'an (153) during Rim of the Pacific. (Chinese navy photo by Sun Hongjie)
According to a report by Stars and Stripes, China wants to require all ships to ask permission before entering "Chinese waters" and all submarines to surface, announce their presence, and fly a flag. China has been taking steps to enforce its claims in the South China Sea, including a bomber flight and the construction of air bases on artificial islands.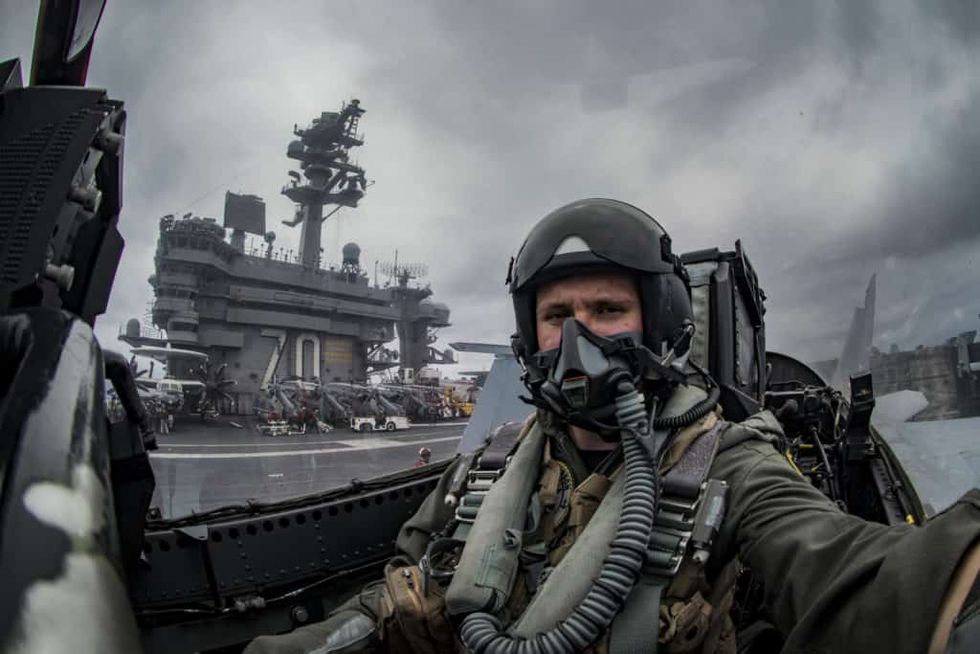 Map of the ChiComs' Nine-Dash Line (Illustration from Wikimedia Commons)
Quartz Media reports that the Chinese will fine any vessel that fails to comply $70,000. No word on how they intend to collect, but the U.S. has a lengthy tradition of refusing to pay such fines, going back to the XYZ Affair, when a South Carolina Rep. Robert G. Harper, famously coined the phrase, "Millions for defense, not one cent for tribute."
It should be noted that deagel.com, an online encyclopedia of military hardware, prices a Standard surface-to-air missile at $750,000 per unit, and a Harpoon anti-ship missile at $720,000 per unit.