Articles
September 06, 2017 10:12:29 EST
China has carried out a military exercise in which "incoming missiles" were shot down over the Bohai Bay. The test came two days after Kim Jong Un's regime carried out that country's sixth nuclear test.
---
According to a report by the South China Morning Post, the "incoming missiles" were described as "low-flying," and were shot down by a land-based unit of the People's Liberation Army Air Force. While the test came shortly after a North Korean test, Kim's regime was not the only government China was sending a message to.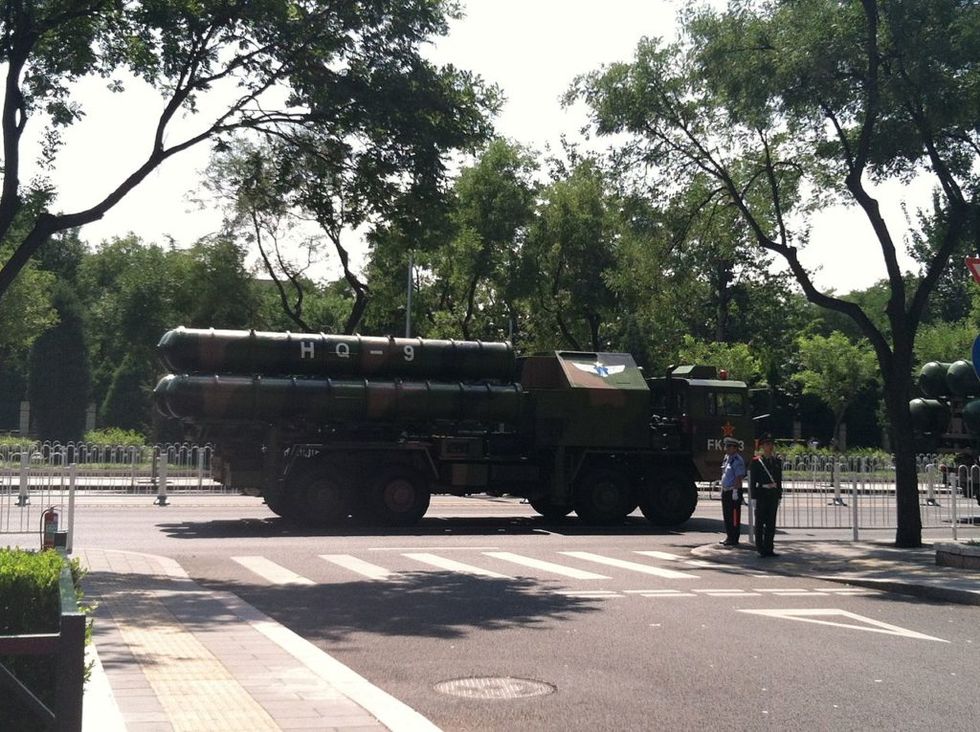 The HQ-9 active radar homing surface-to-air missile of the Chinese military, as seen after the military parade held in Beijing on September 3, 2015 to commemorate 70 years since the end of WWII. (Wikimedia Commons)
The South China Morning Post noted that Li Jie, a naval analyst in Beijing, explained that while China was condemning the North Korean actions, it was also sending a warning to the United States. President Donald Trump has tweeted threats of action in the event of a North Korean attack.
"At the moment, the US is showing some restraint, but Trump is not a predictable president, and he could make a surprise move," Li explained.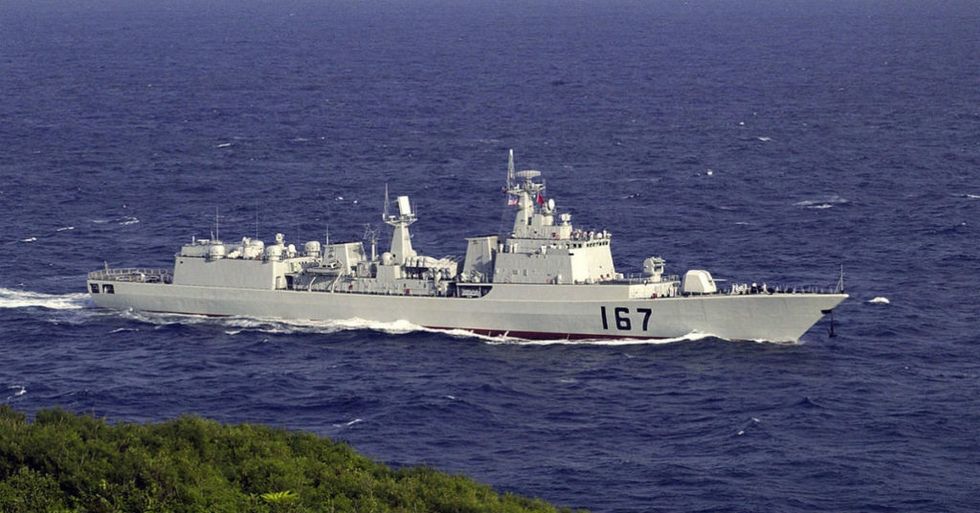 People's Liberation Army Navy guided missile destroyer Shenzhen. Photo from Wikimedia Commons.
The paper noted that the Bohai Bay is a prime location for the Chinese to test new naval vessels, due to its proximity to Beijing. The body of water, part of the Yellow Sea to the east of the Korean Peninsula, is one that China is warning America to keep out of.
"This drill, which came soon after the military parade [at a training base in Inner Mongolia], shows that Chinese weapons are ready for use in war," Zhou Chenming of the Knowfar Institute for Strategic and Defence Studies said, adding that China would likely launch more drills as tensions increased between North Korean missile and nuclear tests on the one hand and joint South Korean/American exercises on the other.