Articles
March 13, 2017 15:24:47 EST
China's J-20 stealth fighter jet has entered military service, according to multiple news reports.
---
Reuters late Thursday reported the development, citing a Chinese military report that didn't offer additional details.
Related: How China's stealthy new J-20 fighter jet compares to the US's F-22 and F-35
The twin-engine fighter, built by Chengdu Aerospace Corp. for the People's Liberation Army's air force, first flew in 2011 and made its public debut in November when the PLAAF showed off two of the aircraft at an airshow over coastal city Zhuhai.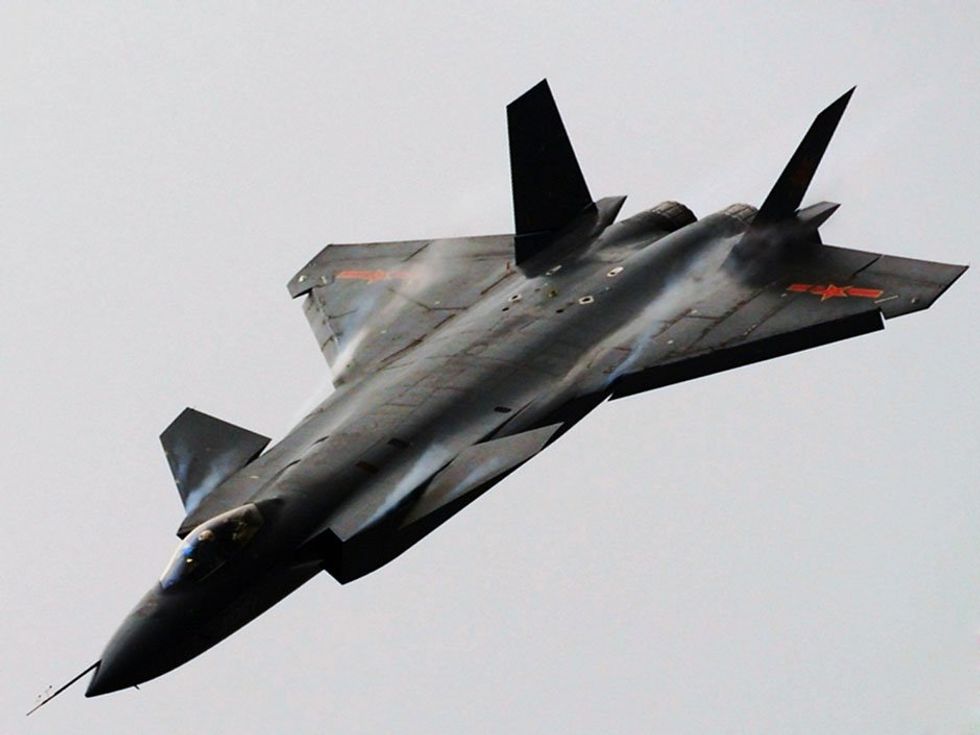 China's J-20 | Chinese Military Review
Also in the fall, China downplayed reports that the J-20 was spotted at the Daocheng Yading Airport near Tibet or that it may be deployed near the Indian border.
With a reported top speed of 1,300 miles per hour and the ability to carry short- and long-range air-to-air missiles, the jet is often compared to the twin-engine F-22 Raptor, a fifth-generation stealth fighter made by Lockheed Martin Corp. for the U.S. Air Force.
But the J-20 is believed to be far less stealthy than the F-22.
"The forward-mounted canards, poorly shielded engines and underside vertical stabilizers all limit the amount that its radar cross section — which determines how visible the aircraft is to a radar — can be reduced," Justin Bronk, a research fellow at the Royal United Services Institute in London, has written.
Even so, the apparent arrival of an operational J-20 highlights China's growing role as a military power.
The country, the second-largest spender on defense after the U.S., is also developing with private funding the Shenyang FC-31, a twin-engine multi-role fighter that resembles Lockheed's F-35 Joint Strike Fighter. A production variant of the FC-31 may fly in 2019.
U.S. lawmakers have in the past questioned Pentagon officials why the government hasn't retaliated against China for copying the designs of its most advanced fighter jets.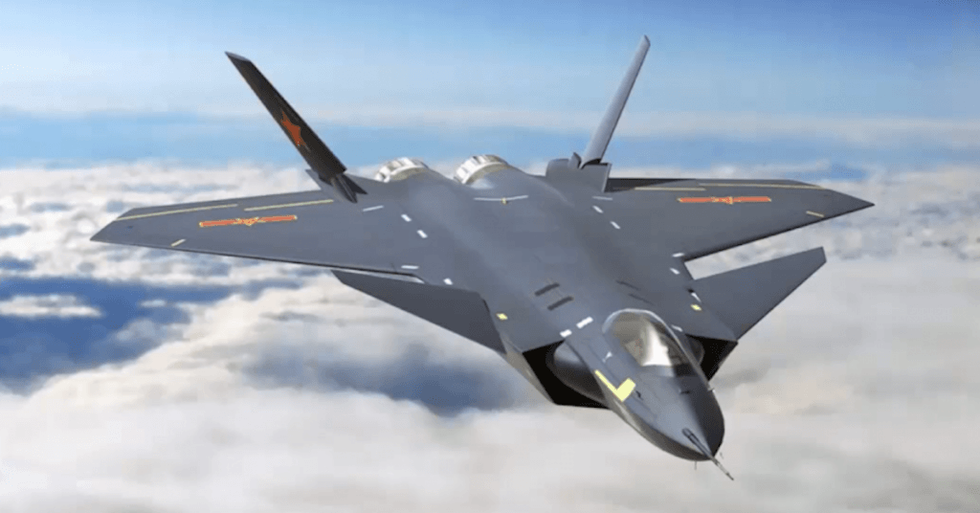 A rendering of the Chengdu J-20. | Screenshot via hindu judaic/YouTube
"What they've been able to do in such a rapid period of time without any R&D … I understand there might be some differences as far as in the software and the weaponry and this and that," Sen. Joe Manchin, a Democrat from West Virginia, asked during a hearing in 2015. "But they're making leaps, which are uncommon, at the behest of us, and we know this, I understand, but we're not taking any actions against them."
Robert Work, deputy defense secretary, at the time acknowledged that the Chinese "have stolen information from our defense contractors and it has helped them develop systems," but he added, "we have hardened our systems."