Articles
June 10, 2015 09:26:03 EST
To much pomp and circumstance, Russia revealed its newest generation of battle-tank to the world during the annual Victory Day Parade in Moscow in the beginning of May.
---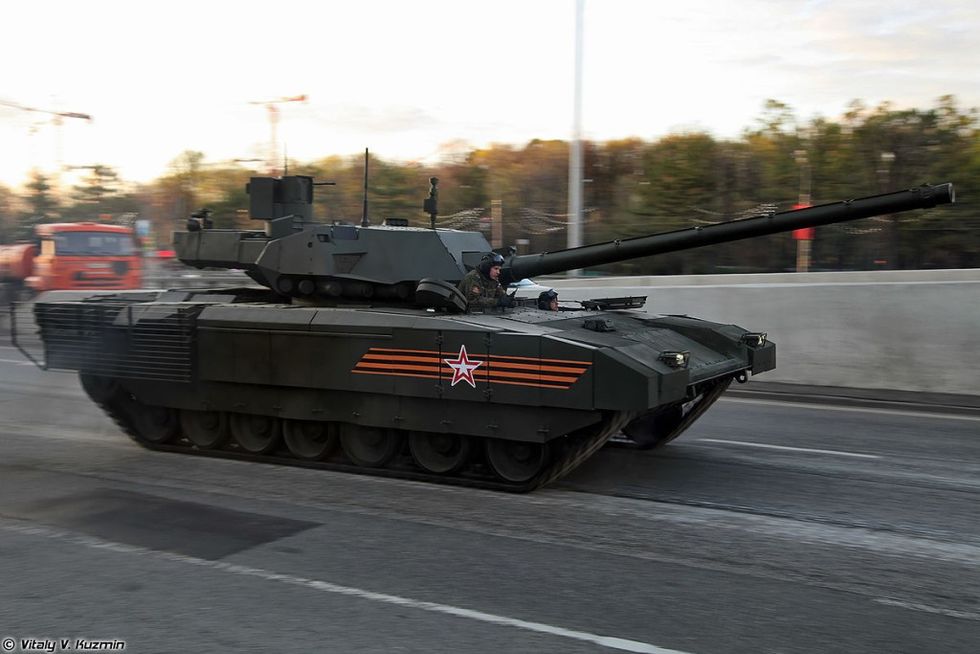 However, as The Diplomat notes, the Chinese tank industry has been developed from licence-built technology originating in Russia. As such, the VT-4 is at least largely modelled off of previous generations of Russian tanks whereas the T-14 includes entirely new Russian engineering designs.
In any case, neither the VT-4 nor the T-14 have yet to enter mass-production, as The Diplomat notes, and most analysis of the two tanks is based upon prototypes of the vehicles. In this case, Norinco's snark is nothing more than an intelligent marketing campaign to draw attention away from the Russian tank industry and support Chinese arms exports.
In the 2010-2014 time period, Beijing rose to become the world's third largest weapons exporter, according to the Stockholm International Peace Research Institute (SIPRI), narrowly edging out Germany and France from the top three.
More from Business Insider:
This article originally appeared at Business Insider Defense Copyright 2015. Follow BI Defense on Twitter.