Articles
August 25, 2017 10:55:30 EST
China didn't just unveil a new tank during a demonstration at a NORINCO-owned range in Inner Mongolia, its military also unveiled a new infantry fighting vehicle. The demonstration of the VN-17 took place alongside that of the VT-5 light tank.
---
According to a report by Janes.com, the VN-17 is based on the chassis, powerplant, transmission, armored protection, and tracks of the VT-5. This is not a new set-up, as Russia's Armata family of armored fighting vehicles includes both a tank and infantry fighting vehicle. The VN-17 has a 30mm cannon in an unmanned turret, along with two anti-tank missiles.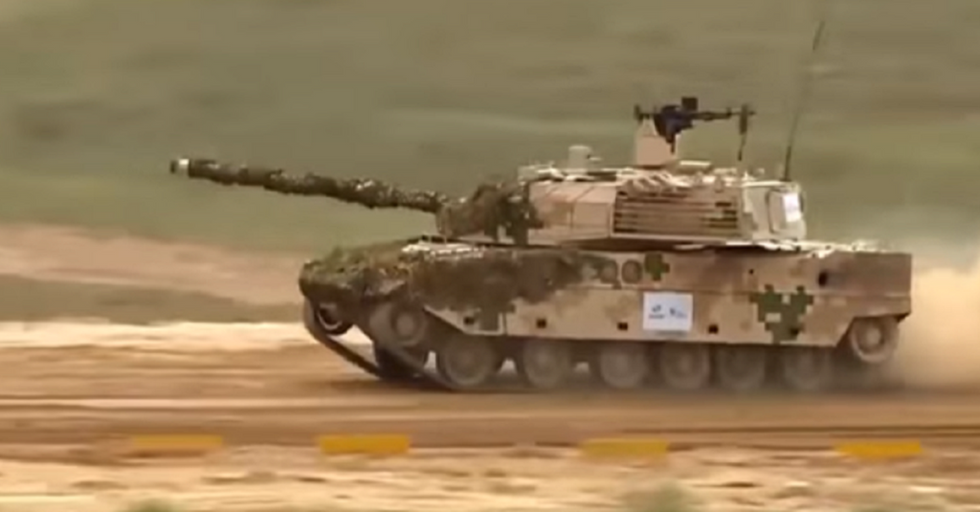 NORINCO VT-5 light tank. (Youtube screenshot)
According to deagel.com, the VN-17 has a crew of three and weighs about 30 tons. No information is available about the number of dismounted troops it can carry, but other Chinese infantry fighting vehicles in service, like the ZBD04 and ZBD05 carry seven or 10 personnel. Janes noted that the VN-17's turret is similar to that of the VN-12 infantry fighting vehicle, which according to some sources is an export version of the ZBD04.
While the ZBD04 is lighter, it is reported to have a 100mm main gun, a main weapon similar to that on the Russian BMP-3. Russia's T-15 Armata infantry fighting vehicle has the Vietnam-era S-60 57mm gun as its primary armament.
IFV turrets can be customized, and many Russian IFVs and armored personnel carriers can be equipped with new turrets featuring a wide variety of weapons.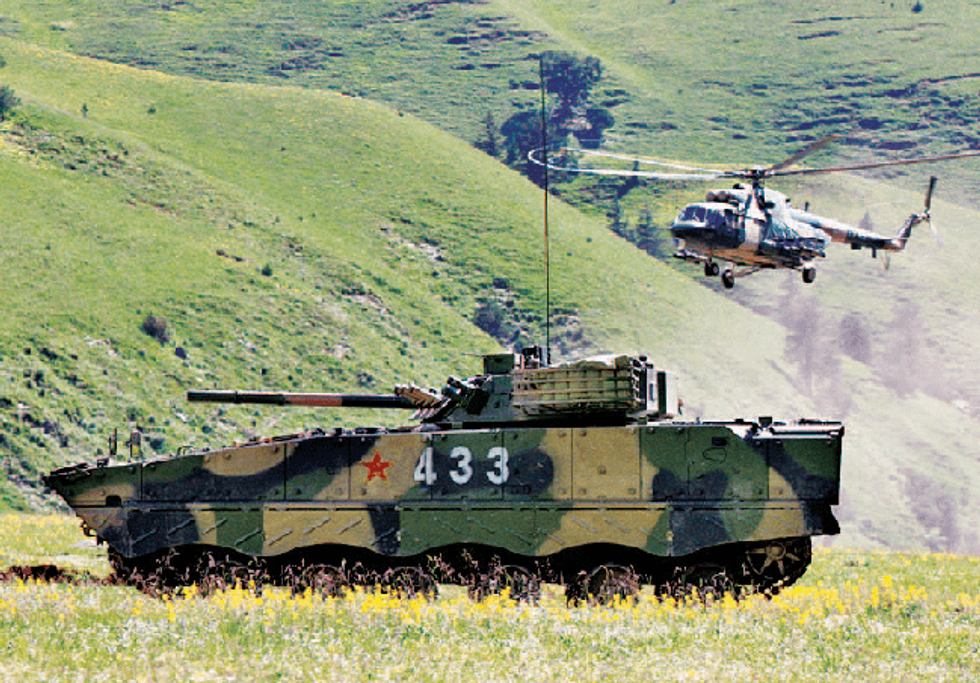 A Chinese ZBD-04 infantry fighting vehicle. A new IFV in development is replaces the combined 100mm gun and 30mm cannon turret with an unmanned turret with a 40mm gun. (Chinese Defense Ministry photo)
The United States operates the Stryker family of wheeled armored fighting vehicles using the same concept as the Armata family of vehicles and China's VT-5/VN-17 combination.
The Stryker family includes an infantry fighting vehicle, a mobile gun system, a mortar carrier, a reconnaissance vehicle, an ambulance, and a command vehicle.