Articles
August 01, 2015 05:00:42 EST
The U.S. spends a lot of money on military research, but a lot of things civilians use everyday were designed or commissioned for military projects. Here are 13 of the best.
---
1. Portable fire extinguisher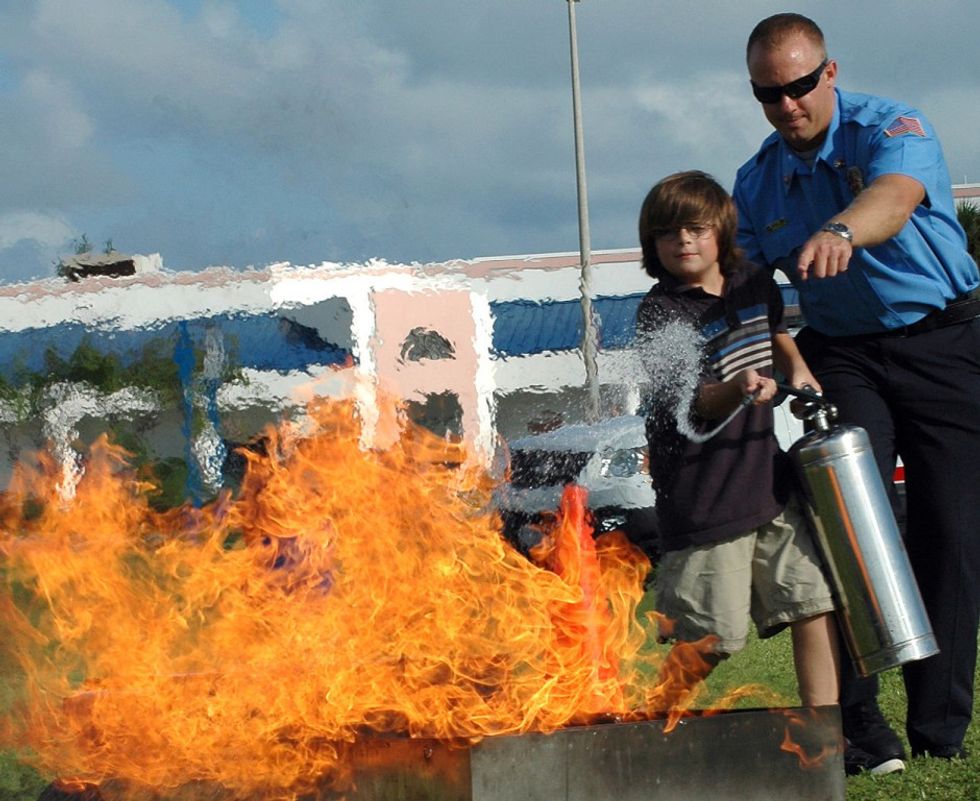 Photo: US Army Visual Information Specialist Markus Rauchenberger
While civilian medical services have typically been wary of tourniquets, they've been coming back around after seeing the outstanding performance of tourniquets in combat in Iraq and Afghanistan. Recently, important groups of doctors have begun advocating for tourniquets as required equipment in ambulances. Predictably, the best designs have been those catered to the military needs.
The popular Combat Action Tourniquet and Special Operations Forces Tourniquet were some of the first designs that allowed one-handed application. A new tourniquet designed for the Department of Defense is gaining attention for being easier to apply while still effectively controlling bleeding.
11. Microwave
Microwave ovens were a byproduct of World War II radar research. The original radars in England told the general direction enemy aircraft were coming in from, but it wasn't detailed or mobile. Britain wanted radars that could pinpoint attackers and that could be installed on fighters. They got their wish with the invention of the cavity magnetron.
The microwaves from the magnetron could also excite particles and cook food, as discovered by Perry Spencer, a Raytheon employee. He invented the microwave oven after a magnetron melted a chocolate bar in his pocket.
12. PTSD treatments
Civilians get post-traumatic stress disorder too, and military breakthroughs in treatment will be used to help non-military patients. The VA lists the current therapies they offer in their facilities, but they also use video games and dogs to treat service members and veterans.
13. The Internet
The ARPANET was created in 1969 as a decentralized communications network, meaning a bomb attack at one node would do minimal damage to the network as a while. It was formally shut down in 1989 since the growing civilian internet was already making it redundant.
So next time you're watching that funny cat video on YouTube, be sure to go ahead and thank the troops.