Articles
July 02, 2015 13:26:04 EST
In the field, everyone is working to ensure that nothing goes wrong. But, when the mission goes sideways, everyone thanks the heavens for the medic. The one who rushes through fire to save their patients.
---
Here are 10 medics who saw patients in danger and rushed to their aid, sometimes sustaining serious wounds or even dying in their attempt to save others.
1. Ranger platoon medic treats patients while enduring repeated IED blasts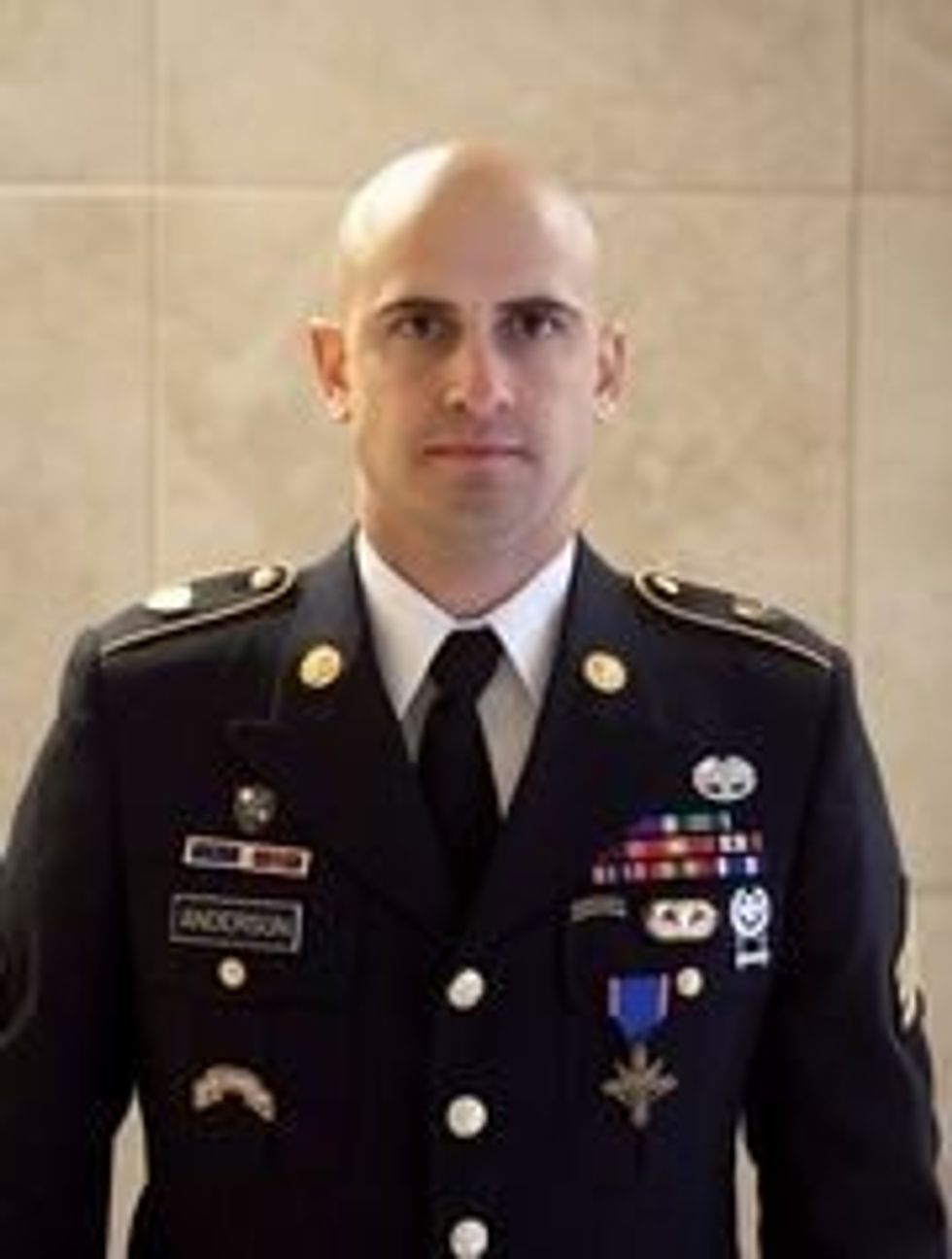 Spc. Christopher Waiters makes his first attempt to enter a burning Bradley Infantry Fighting Vehicle on April 5, 2007 in Iraq. Photo: US Army
Staff Sgt. Christopher Bernard Waiters was the senior medic in his Stryker company when a Bradley Fighting Vehicle struck an IED and began to burn with its crew still inside on April 5, 2007. He parked his vehicle in a security position and immediately engaged two enemy fighters.
He then ran to the burning Bradley on his own and pulled the driver and vehicle commander out. He treated both and escorted them back to his own Stryker. That was when he learned another soldier was in the troop compartment. He ran back and entered the burning vehicle, falling back only for a moment when the 25-mm ammunition began to explode. He re-entered, saw the deceased soldier and went for a body bag. Another medic retrieved the body while Waiters drove the wounded back for further treatment.
10. Medical sergeant performs surgery in the open while under fire
As the medical sergeant on a civil affairs team, Staff Sgt. Michael P. Pate was part of a patrol in Afghanistan. The group came under heavy fire from multiple machine gun positions and at least six other enemy shooters. Early in the ensuing firefight, the rear man of the element was shot in the back. Pate and his team leader rushed to the man and drove him to what little cover was available, a six-inch deep ditch. Though his patient was slightly covered, Pate was fully exposed as he performed surgical interventions on the wounded man. During this time, Pate also assisted the joint-terminal attack controller with directing airstrikes and coordinated the medical evacuation for the wounded. He was awarded the Silver Star.