Articles
December 07, 2015 13:31:39 EST
Last night the Commander-in-chief addressed the nation to lay out the latest iteration of his plan to fight ISIS (aka Daesh, a name the terrorist group hates) in Iraq and Syria. The speech came at a critical time as the fight requires a legal vote from Congress to continue funding the military response in the region. Until now, the President used the 2001 and 2003 resolutions Congress passed to allow for military action in Iraq and Afghanistan against Daesh, maintaining the terrorist group is an offshoot of Al Qaeda in Iraq.
---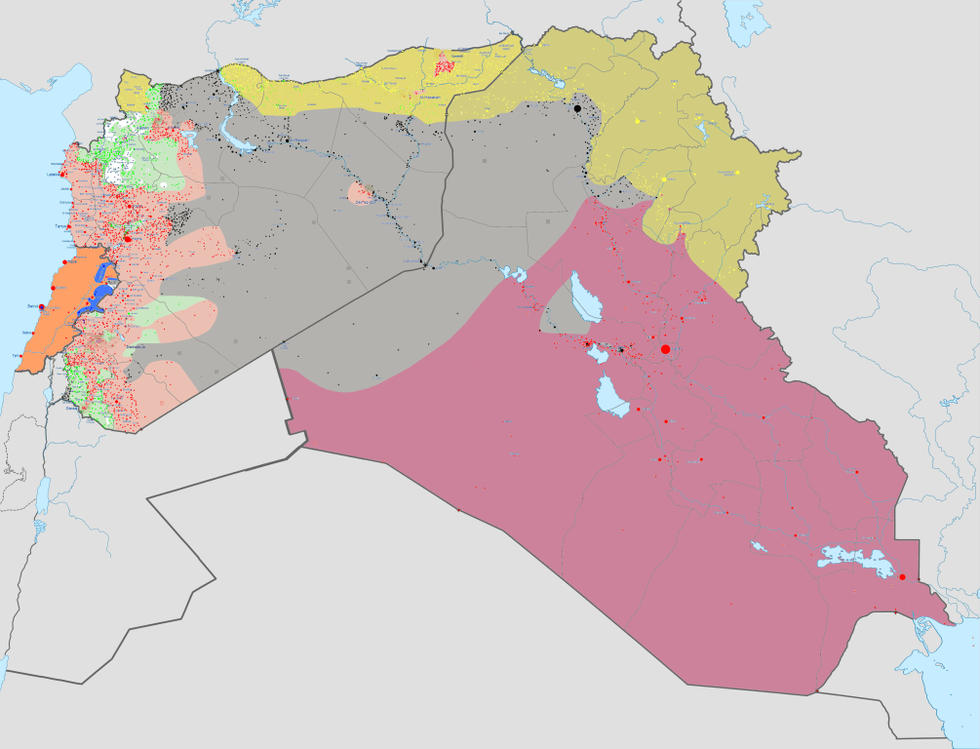 Muslim Twitter User @rsalaam posted this photo of his Marine Corps uniform and core values card when he felt his patriotism and loyalty were publicly questioned
"Muslim Americans are our friends and our neighbors, our co-workers, our sports heroes — and, yes, they are our men and women in uniform who are willing to die in defense of our country."  - President Barack Obama
The three points enumerated by the President are points many experts agree is part of the terrorist organization's strategy to draw the West into un-winnable ground wars in the Middle East while gaining followers and recruits, disillusioned by the West's potential knee-jerk anti-Islamic responses to Daesh terrorism.
The President has been asking for this authorization since February 2015. There are many who believe Congress will not authorize the continued use of force against ISIS. There are a few reasons why Congress may not pass a formal authorization:
While the President's actions against ISIS have so far been acceptable to Congress, even without an authorization for use military force (AUMF), a formal AUMF would require details and specifics which would telegraph the U.S.' plans to the enemy

Politics: The Presidential race is wide open and neither side wants to give that kind of power to a potential political rival

A new AUMF is not necessary. The Obama Administration has been acting on previous authorizations and the Bush Administration established a precedent of engaging abroad as matters of "imminent national security."
Congress' disregard for a new AUMF suggests that no one wants to rock the boat for fear of giving too much power to the other political party, and there's no political pressure to change the course of action for the time being.