Articles
October 23, 2015 11:20:49 EST
ISIS' quick rise to prominence in 2014, combined with its real-world battlefield accomplishments in Iraq and Syria was stunning to everyone.
---
Naturally, when a non-state actor few people even heard of capture so much territory and rout a U.S.-trained and equipped Iraqi Army, a few eyebrows are going to raise. After more than a year, more atrocities, destroyed wonders, and little progress in their defeat, rumors are going to start flying about how such a feat is possible. From where does ISIS get its funding and equipment? How is it possible the most powerful military force can't seem to ice one ISIS leader? Why did the Iraqis drop their guns so fast?
A lot of questions with few real answers will cause some people to create those answers, even if there is little evidence of it. As long as there's no evidence against it, people will always twist facts to suit theories instead of theories to suit facts. Here are some of the most twisted theories about ISIS.
1. Hillary Clinton admitted Americans created and support ISIS
There's an internet rumor going around that Hillary Clinton's most recent book, Hard Choices, contains a passage where Clinton admits the United States decided to support and create ISIS, "as part of a plan to support the Muslim Brotherhood and establish U.S.friendly governments."
This was recently repeated by Egyptian Culture Minister Gaber Asfour on Egyptian television. It has also been repeated in Jordan, Lebanon, and the Palestinian Territory.
In this story, the U.S. wanted to invade Egypt to prevent the ouster of Mohammed Morsi, who was a leader of the Muslim Brotherhood, but the plan was thwarted by crack Egyptian military units.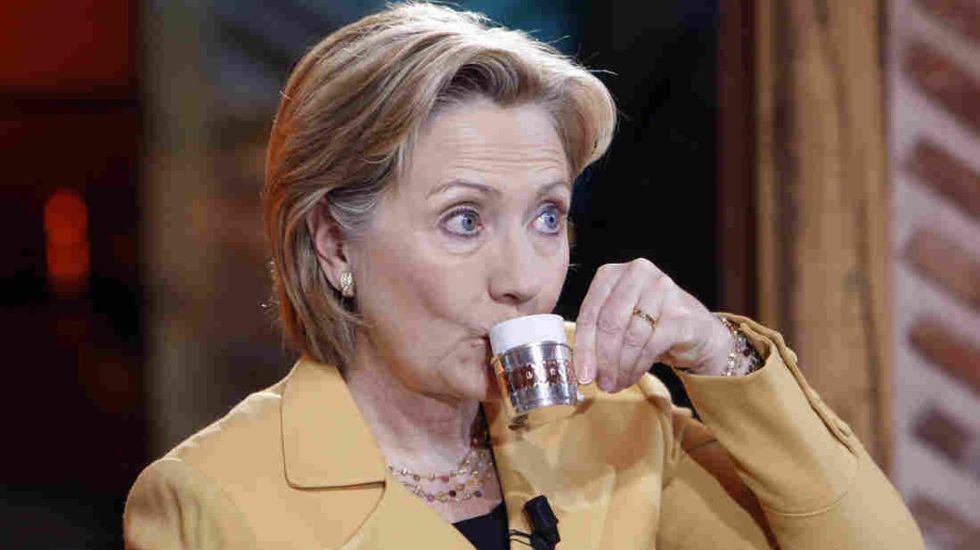 Iranian intelligence sources also say he cooperates with the U.S. Secret Service and UK authorities to recruit political opponents from both societies.
His mission is to get into groups and countries who are a threat to Israel and destroy them from within to make them an easier target for Zionist forces or to create an enemy outside of Israel for Israel's enemies to fight one another.
5. The U.S. ignored warnings about ISIS/Fueled the rise of ISIS
A 2012 Defense Intelligence Agency report showing an analysis of the state of the war in Syria in 2012 was released via a Freedom of Information Act request in 2015. The analysis was just observations and predictions about what the U.S. knew at the time. There are no policy directives or actions taken. Yet, depending on who reviews the document, either side uses it as proof of a narrative dictating President Obama knew about ISIS and chose to do nothing OR the U.S. fueled ISIS to destabilize the region in a "divide and conquer" strategy.
6. ISIS videos are fakes
This theory stems from the difficulty in finding the videos where they're posted once their existence is made public (most outlets take them down), that they don't look real (or as Hollywood thinks an execution should look), or are created to inspire more false flag attacks.
The website Infowars further fueled this view in a post about the CIA creating fake al-Qaeda videos during the 2003 build up to the American invasion of Iraq.
7. ISIS captured MH370 to use it against America on 9/11/14
American Lt. Gen. Thomas McInerney was quoted in American media as saying the U.S. should expect a terrorist attack on on September 11, 2014 in New York City. This time, ISIS would be the perpetrators, however, not al-Qaeda. He believed the missing Malaysian Airlines flight 370, which disappeared in March 2014 on its way to Beijing from Kuala Lumpur, would reappear in NYC, flown by ISIS.
"It is going to be earth-shattering," he said. "The fact is we may even see a 9/11/14 MH370 surface again... We should go to DEFCON 1, our highest state of readiness and be prepared."