Articles
October 14, 2015 04:30:55 EST
The most intense period of the Cold War came during the Cuban Missile Crisis on Oct. 27, 1962, but it could have been much worse had it escalated into a shooting war. Here is how it may have gone down.
---
After months of building tensions, the discovery of ballistic missile sites on Cuba on Oct. 14 forced a confrontation between the U.S. and the Soviet Union.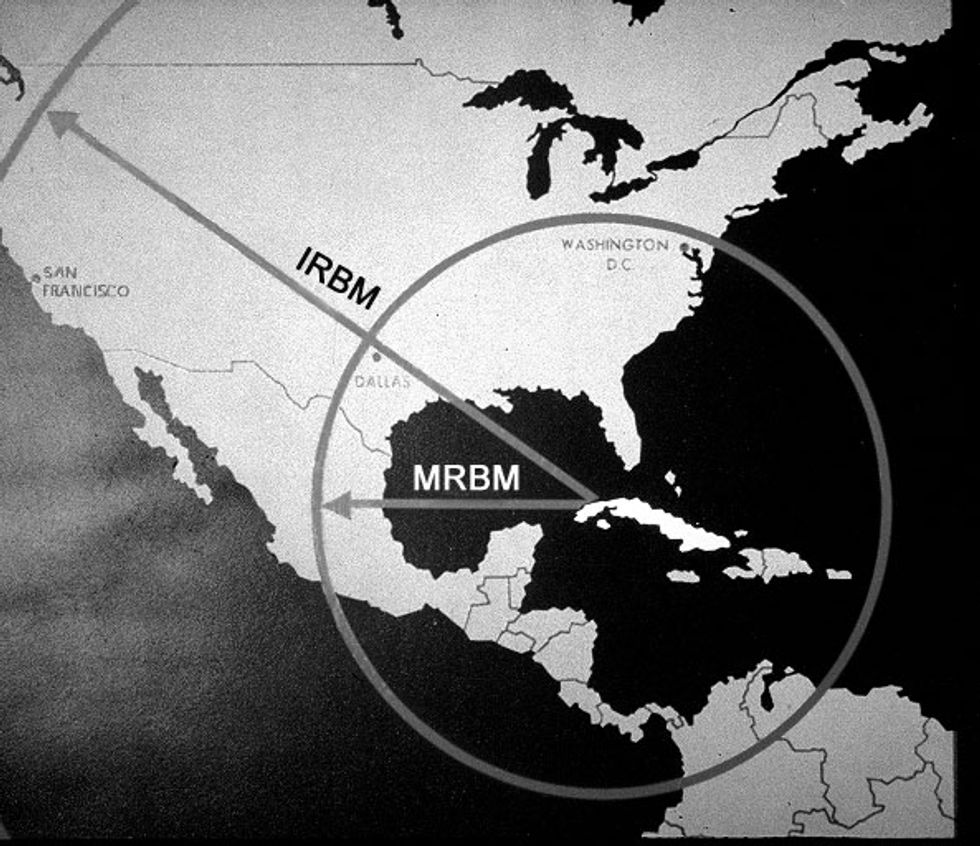 Seven American nuclear missile submarines, dispatched to staging points in the oceans since Oct. 22, carried 112 Polaris A-1 and A-2 submarine launched ballistic missiles. Each missile carried a 1-megaton nuclear warhead.
Facing off against this force was the relatively modest Soviet arsenal: 36 intercontinental ballistic missiles carried a combined yield of 108-204 megatons. Only 138 bombers were available. A mere 30 submarines carried about 84 missiles with a combined yield of less than 100 megatons.
The exchange would go wildly in America's favor, but vast swaths of Europe, China, and North America would lay in ruins alongside the deceased Soviet Union. The American military would count losses in the hundreds of thousands in a single day of fighting.
Fortunately, none of this ended up happening. Through secret back-channel negotiations, U.S. President Kennedy and Soviet Secretary Nikita Kruschev worked out a deal that removed Russian missiles from Cuba, as long as the U.S. removed its missiles from Turkey and Italy.
Related Articles Around the Web