Articles
March 01, 2017 14:07:53 EST
China may be working on a new infantry fighting vehicle – less than a decade after introducing its latest vehicle, the ZBD-04.
---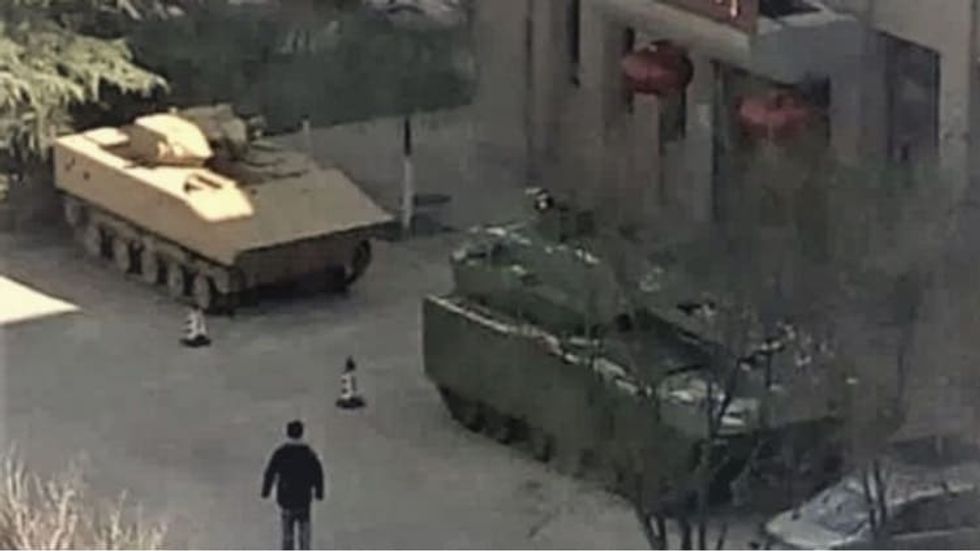 A ew Chinese infantry fighting vehicle (right) is seen in this photo circulating around discussion forums. (Photo from CJDBY via Janes.com)
Janes.com reports that a photo possibly showing the new Chinese IFV next to a ZBD-04 emerged on discussion forms in early February. The vehicle's major upgrade appears to be the addition of an unmanned turret. ArmyRecognition.com notes that the ZBD-04 made its debut in 2009. This video shows the ZBD-04 taking part in a parade.
The ZBD-04 has a very similar armament suite to Russia's BMP-3. It has a 100mm main gun, a 30mm coaxial gun, and three 7.62mm machine guns. The 100mm gun is capable of firing the AT-10 "Stabber," a laser-guided missile. The vehicle can carry up to seven soldiers, and has a crew of three. The vehicle is also capable of some amphibious operations as well.
Russian experience with the BMP-3 has shown some problems with the basic design. The vehicle is relatively lightly protected. This means it can ford a river, but if it gets hit, the crew and infantry squad inside are very likely to go out with a bang. ArmyRecognition.com reported that Russian BMP-3s have reportedly been blown apart at the welds when the onboard munitions go up.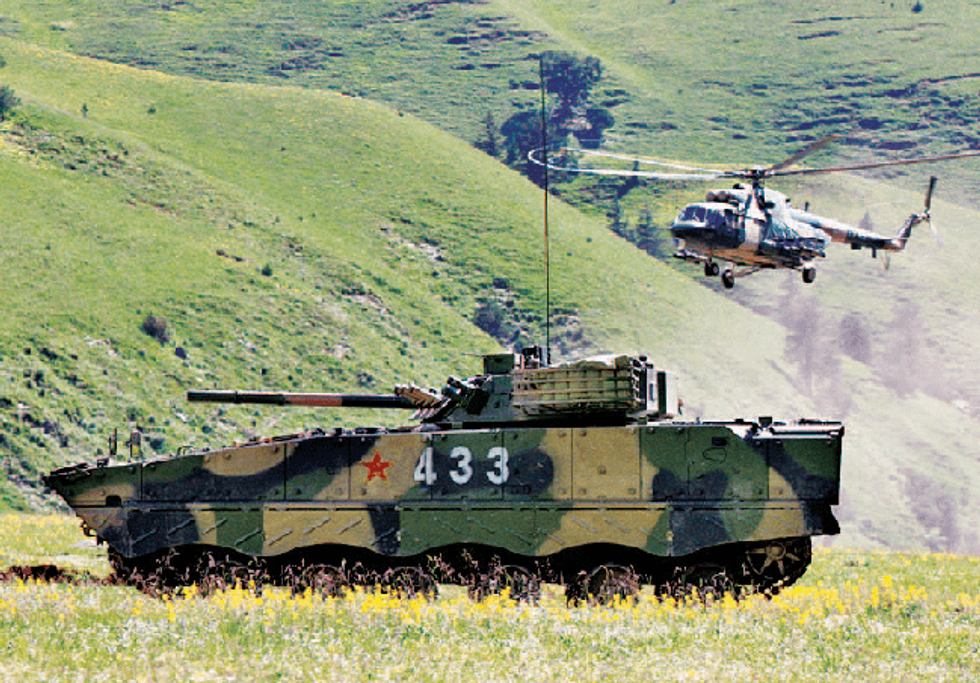 A Chinese ZBD-04 infantry fighting vehicle. A new IFV in development is replaces the combined 100mm gun and 30mm cannon turret with an unmanned turret with a 40mm gun. (Chinese Defense Ministry photo)
The new Chinese IFV may be dispensing with the 100mm/30mm combo in favor of a new 40mm gun.
Jane's reports that the new gun could be chambered for cased telescoped ammunition. According to ThinkDefence.co.uk, such a system packs the payload inside the propellant, allowing more rounds to fit in a given volume.
China displayed a 40mm cannon that could fire cased telescoped ammunition in November, 2016. The United Kingdom is considering the use of a similar cannon in the Warrior infantry fighting vehicle and the Ajax reconnaissance vehicle.