Articles
December 15, 2015 14:00:58 EST
The Imperial Stormtroopers featured in Star Wars are a big deal. Culturally, they are one of the most recognizable henchmen and foot soldiers in all of American pop culture history. So when we see so many iterations of the iconic armor, it makes sense that so many want to know more about them... and that they care about what lies beneath.
---
Star Wars: The Force Awakens features new kinds of specialty Imperial troops as well as updates on the original, iconic Imperial Stormtrooper, not to mention Gwendoline Christie's chrome-plated trooper armor she wears as Captain Phasma.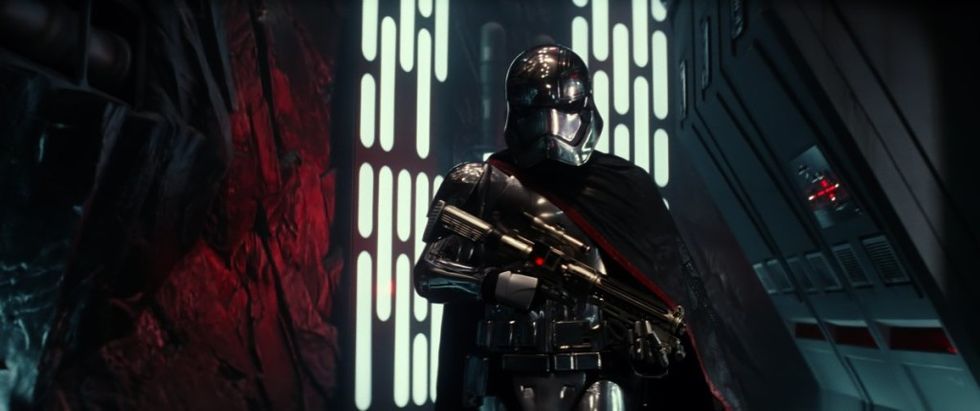 "We had some black guys who came to us who were named squad leaders. Some of our people objected to this. Two Marines from the first platoon approached me and asked for a transfer to my outfit because a black guy was their squad leader. They refused to take orderes from him," Owen recalled. "I told them they were going to take orders from a  Sergeant of Marines and that they were to go back to their outfit. After one night of fighting the Chinese, that squad leader was killed. I was on the detail of carrying the dead and wounded to battalion, and as I'm taking my column down, those same two Southerners came up to me and said they wanted to go with their squad leader and carry his body down because they said they wanted to pay proper respect to the best goddamn squad leader in the Marine Corps. That's how that was settled."
What the First Order Stormtrooper needs most is the ability to stop and aim. Kylo Ren was a Marine for crying out loud. Empire Fi.