Articles
February 09, 2017 12:33:46 EST
Retired Navy Rear Adm. (Lower Half) Richard Lyon, the first SEAL in the Navy Reserve to reach flag rank, passed away Feb. 3. He was 93.
---
According to a report by the San Diego Union-Tribune, Lyon, a veteran of the World War II-era Underwater Demolition Teams — the forerunners to the SEALs — served 41 years in the Navy Reserve and also saw action during the Korean War.
Lyon is believed to have been among the first troops to land on the Japanese mainland as Tokyo surrendered.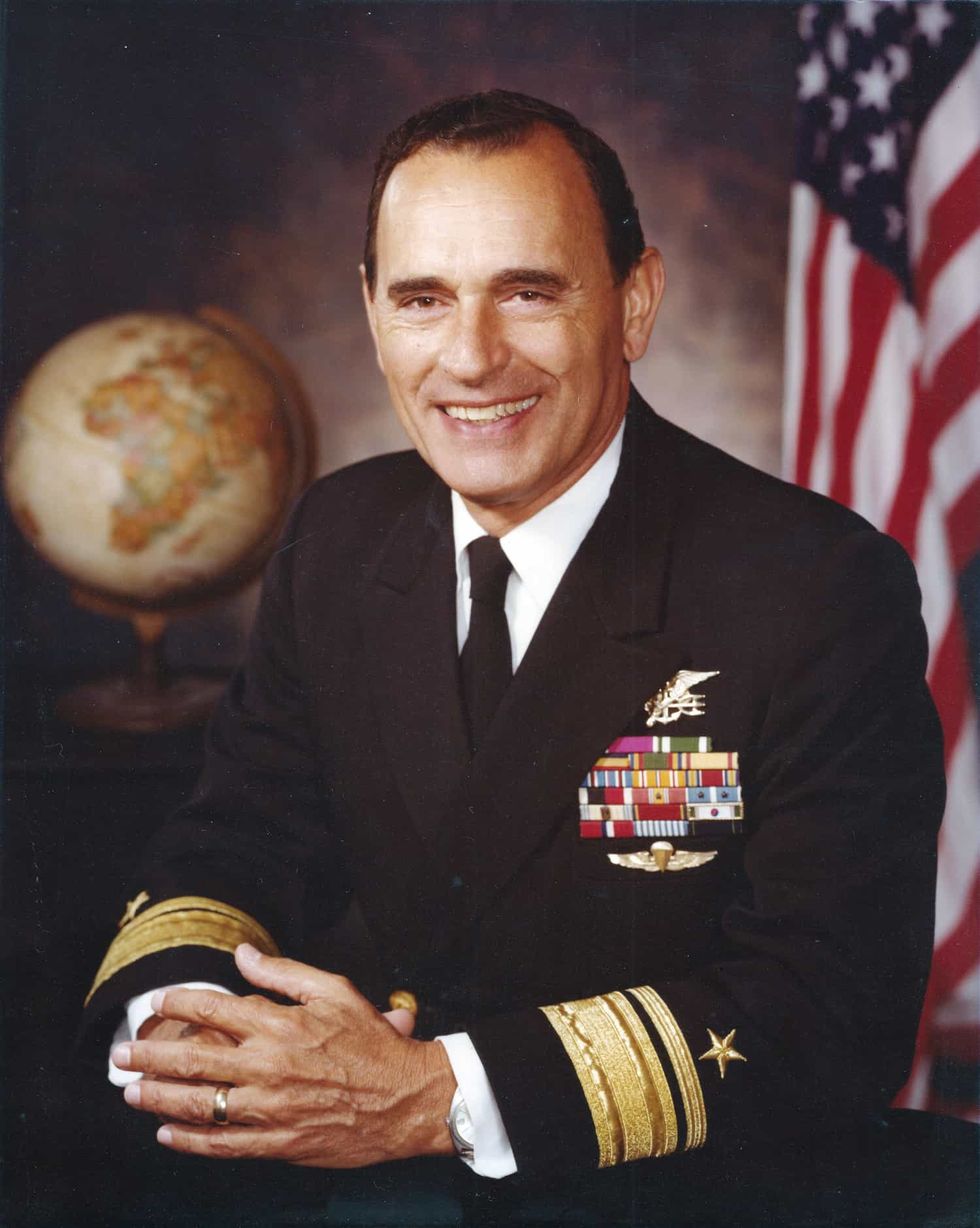 This circa 1975 portrait by the U.S. Navy shows Rear Adm. Richard "Dick" Lyon. Lyon, the first Navy SEAL to rise to the rank of admiral, has died. He was 93. Lyon died Friday, Feb. 3, 2017, surrounded by family and friends at his beachfront home in Oceanside, Calif., north of San Diego. He served four decades in the Navy, including World War II and the Korean War. (U.S. Navy photo)
In 1951, Lyon was recalled to active duty for the Korean War and worked on destroying enemy mines and later would help destroy enemy tunnels and railways – part of the evolution of the UDTs into the SEALs.
"He was one of the most impressive men I've ever met," Doug Allred, a former officer in Underwater Demolition Team 11, told the Union-Tribune. "It was 1961 and he was a reservist. This old man shows up at our unit and asked if he could go out with us.
"By golly, we were swimming and diving and doing all these hard things and he was destroying all of us young guys."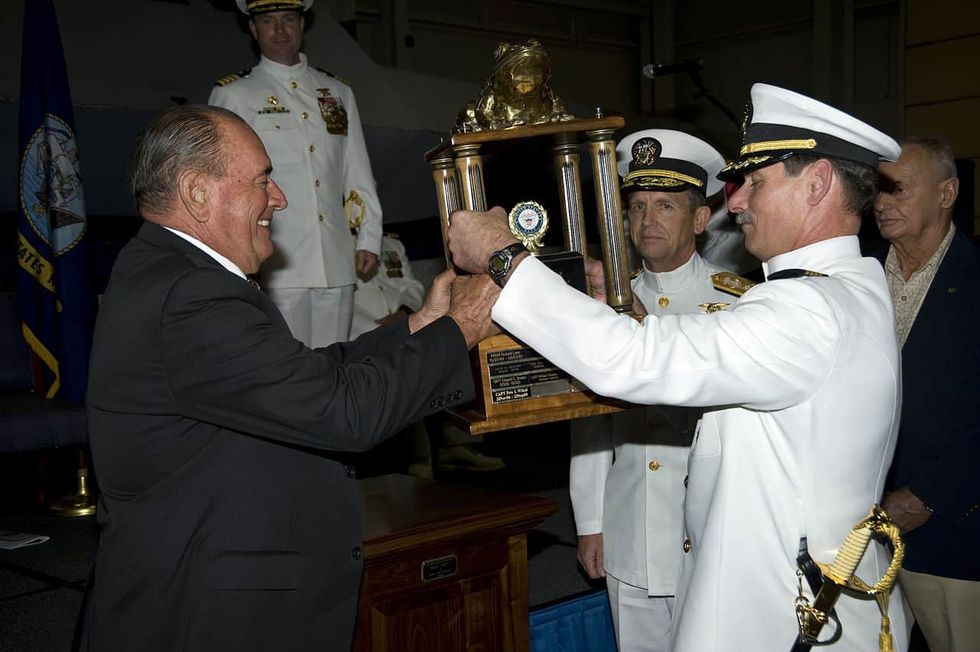 Retired Rear Adm. Dick Lyon, the first Bullfrog, left, passes the Bullfrog trophy to Capt. Pete Wikul, the 13th Bullfrog, during the passing of the Bullfrog ceremony. The title Bullfrog recognizes the UDT/SEAL operator with the greatest amount of cumulative service. Wikul retired after 39 years and 4 months of Navy service. (U.S. Navy photo by Mass Communication Specialist 2nd Class Joshua T. Rodriguez)
After the Korean War, Lyon returned to the reserves, and built a very successful civilian carer, being promoted to Rear Adm. (Lower Half) in 1975. In 1978, he was recalled to active duty to serve as deputy chief of the Navy Reserve.
In 1983, he retired from the Navy Reserve, ending a 41-year career. He went on to serve two terms as mayor of Oceanside, California.
The cause of death was reported as renal failure. The family has asked that donations be made to the Navy SEAL Foundation.