Articles
January 25, 2016 18:16:07 EST
The World War One Centennial Commission was created in January 2013 and is responsible for planning, developing, and executing programs to commemorate the centennial of World War I, including a national memorial to the soldiers who fought the war.
---
Unfortunately, none of the veterans of the Great War are alive today to see their honor, but despite bad weather, the Centennial Commission will formally announce the winning design team for the national World War I Memorial design competition on January 26, 2016.
Below are the five finalists for the memorial competition. Just click on the photo to get a closer look of the full-size proposal. The designs are open to public comment. Contact the World War I Centennial Commission here.
Concept 1: Plaza to the Forgotten War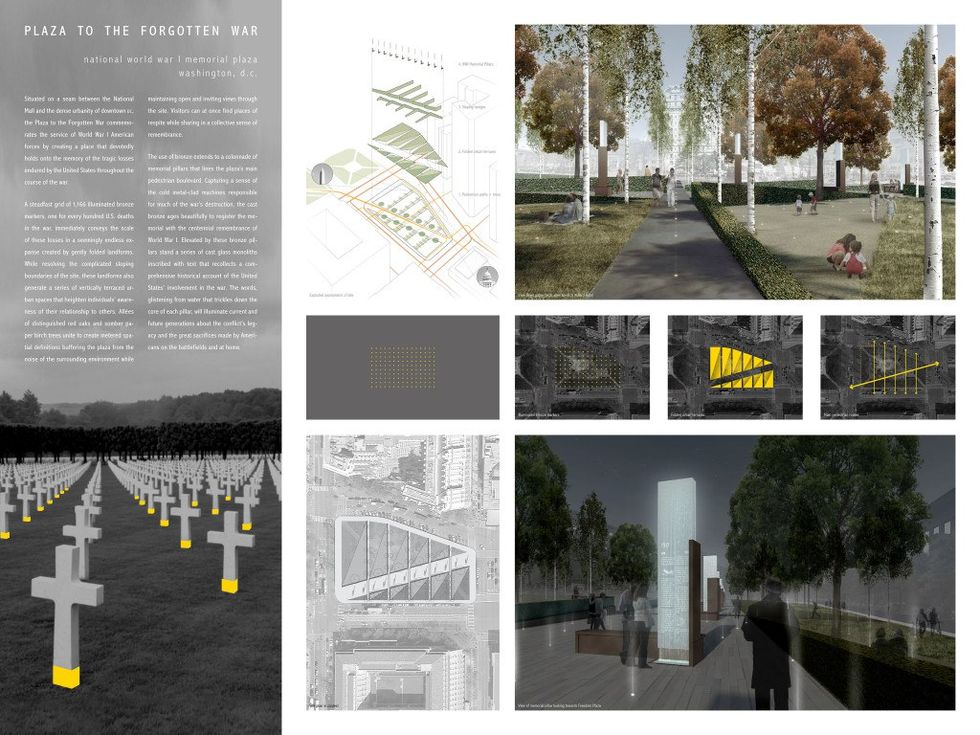 Submitted by Maria Counts of Counts Studio in Brooklyn, New York
The concept seamlessly blends memorial, park and garden into a new type of public space. There is a strong sense of movement through the space, balancing park-like qualities with memorial episodes and providing opportunities for integration of art as an integral part of the memorial experience. The sculptural landscape in itself is symbolic and will provide a welcome respite to the visitor. The inherent potential of "inventing" a new typology of civic space that works well as a memorial is the challenge.