Articles
May 02, 2016 07:52:44 EST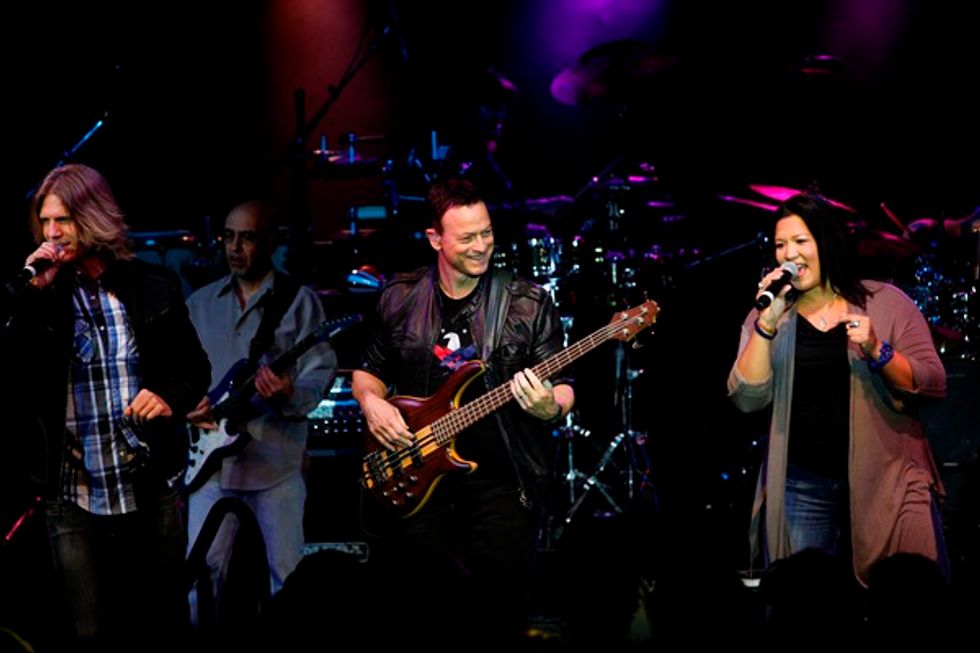 ---
Lt. Dan Band featuring Gary Sinise on bass guitar. (Photo: Gary Sinise Foundation)
"Going to the war zones and visiting the troops . . . and being able to pat them on the back and support them . . . has been a great joy, a great personal reward because you can see that you're providing a service for somebody who's providing a service for us, and it's lifting them us in some way," Gary Sinise says. "I make my living as an actor and all of this is simply something I do with the resources . . . and time that I have."
Sinise started working with working with wounded warriors primarily as a function of his portrayal of Lt. Dan in the movie "Forrest Gump," a vet who lost both legs during the Vietnam War. "That movie came out in '92," Sinise explains. "Then we had September 11, that terrible event, and we started responding to that in Iraq and Afghanistan -- deploying to those places -- and our people started getting hurt. And we had this whole new generation of Lt. Dans coming back from those wars. I wanted to very much get behind them and support them in some way."
That desire wound up manifesting itself in myriad ways including the Gary Sinise Foundation and the Lt. Dan Band, which got its name from the fact all the troops were calling Sinise "Lt. Dan" when he'd visit them in theater.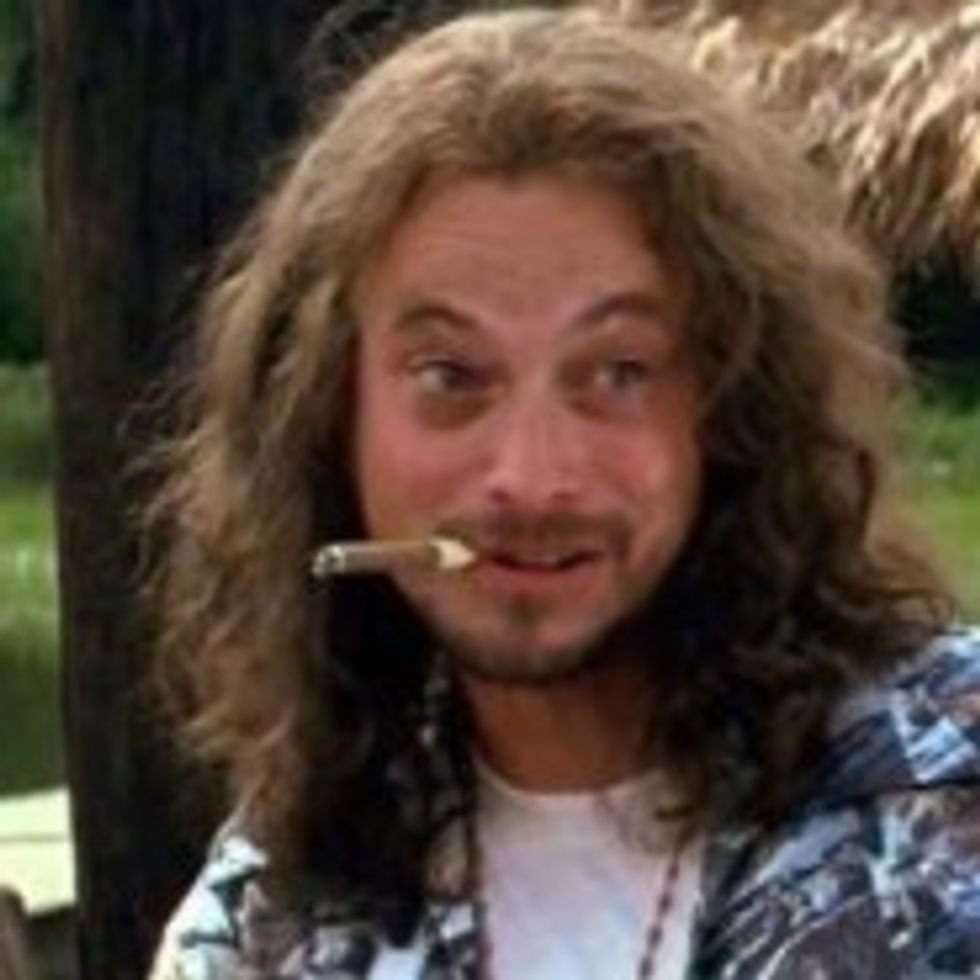 Sinise as Lt. Dan in the movie "Forrest Gump."
Sinise pushes back on the idea that he's living out some sort of rock n' roll fantasy at midlife by playing bass guitar in a touring rock band, pointing out that he was a rocker in high school, which is, ironically, the thing that got him into acting. "I was standing in a hallway with the band members and we were looking kind of raggedy, sort of grubby band guys, you know. And the drama teacher walked by, and she told us to audition for 'West Side Story' because we looked like gang members. Two of us ended up going, and I got in the play."
The Sinise family has military heritage, most notably that of his uncle Jack who was a navigator aboard a B-17 in World War II. Sinise arranged for Jack to have a ride in a vintage B-17 almost 70 years after his final war sortie in 1945, and the event was made into a short documentary that premiered at the GI Film Festival a few years ago.
Watch Gary Sinese talk to actor and Navy veteran Jamie Kaler about his support of wounded vets and the Lt. Dan Band:
Don't miss Gary Sinise and the Lt. Dan Band as they kick off the 10th annual GI Film Festival in Washington DC on May 21. Check out more information and get your tickets here.