Articles
August 05, 2015 10:44:32 EST
Most people think of Navy SEALs as superheroes who work together like a real-life Avengers team.
---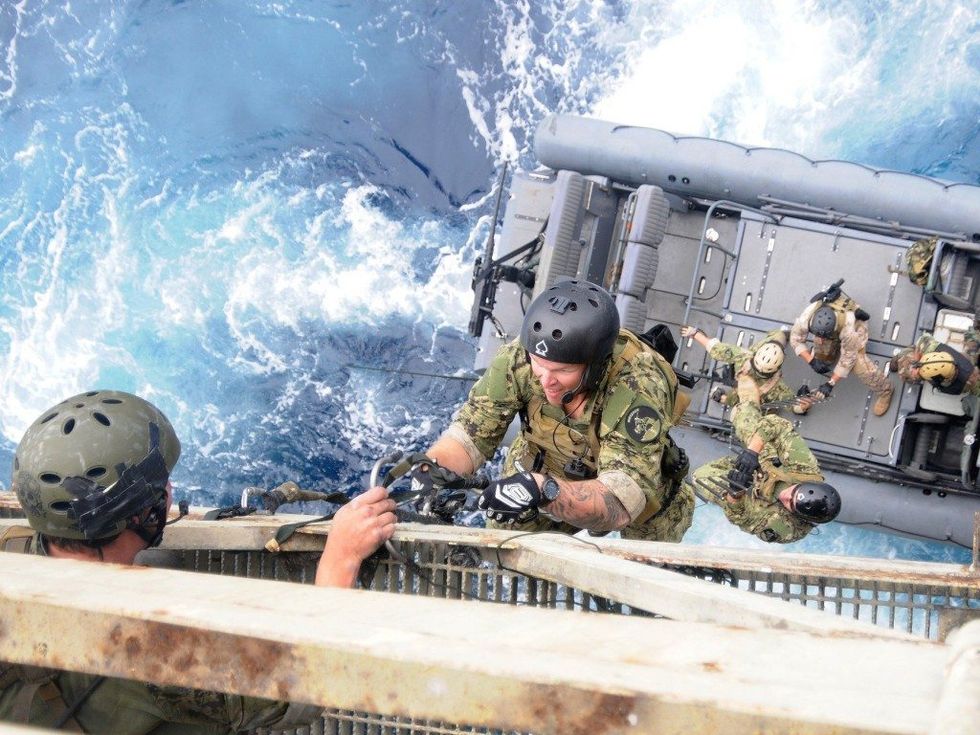 Photo: US Navy Mass Communication Specialist 2nd Class Kyle D. Gahlau
This is because situations SEALs find themselves in are not conducive to a traditional hierarchy. There would simply not be enough time to get things done with a rigid chain of command in a situation like a SEAL deciding to enter a storeroom of a target house that wasn't in the floor plan his team studied, McChrystal says.
He writes that he learned to take this same approach to management as the commander of the Joint Special Operations Command in the early 2000s, since Al Qaeda's organization was far too complex and adaptable to be fought with a traditional hierarchy.
It's also this SEAL approach to team building that he teaches through his corporate consulting firm, the McChrystal Group.
"SEAL teams offer a particularly dramatic example of how adaptability can be built through trust and a shared sense of purpose, but the same phenomenon can be seen facilitating performance in domains far from the surf torture of BUD/S," McChrystal writes.
More from Business Insider:
This article originally appeared at Business Insider Defense. Copyright 2015. Follow BI Defense on Twitter.