Articles
June 24, 2015 11:09:35 EST
Seattle Seahawks rookie long-snapper Nate Boyer may be a long shot to make the team's final 53-man roster, but overcoming long odds is nothing new to the 34-year-old former Green Beret.
---
Boyer admits he was "stoked" the first time he saw a No. 48 jersey hanging in his locker at the Seahawks training facility, but he quickly re-focused on the task at hand.
"I'm really excited to be here and I am taking advantage of every second," he said after meetings at the Seahawks training facility. "I am training as much as they will let me, and on my own I am doing things to get myself to where I need to be to have a legitimate shot at competing for the job. It is work, fun work, but I am considering it like a job."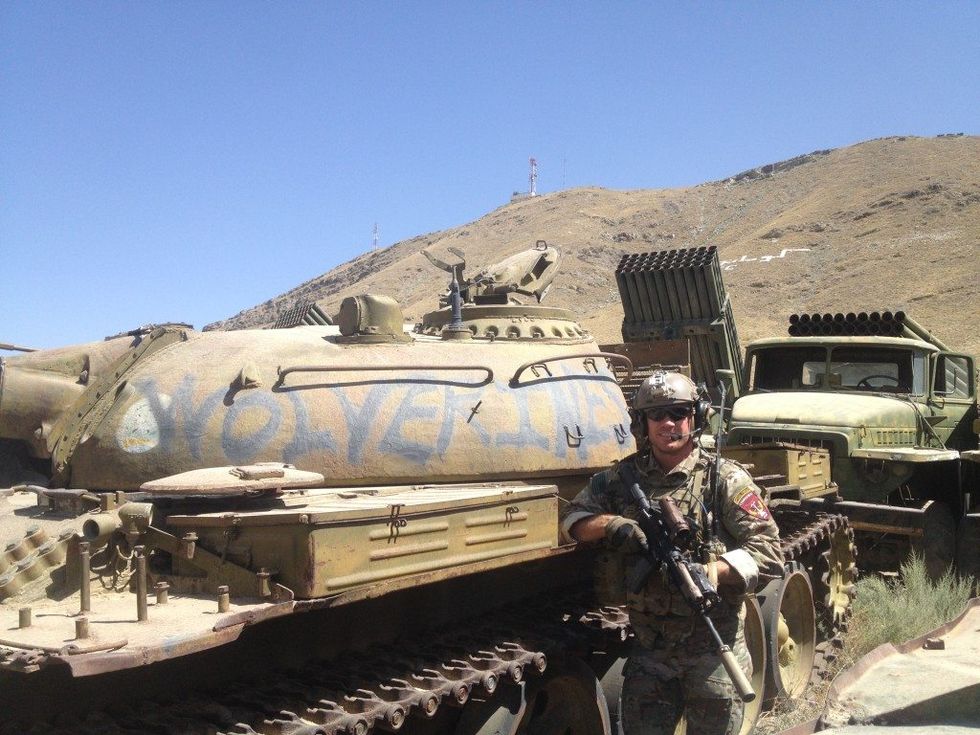 Photo: courtesy Seattle Seahawks
"I had gained this patriotism and realized how fortunate we are for what we have," said Boyer, who received a Bronze Star for service in Iraq in 2008.
At Texas, Boyer excelled on the field and in the classroom. He earned his undergraduate degree in kinesiology in 2013 and received a master's degree in advertising in December 2014, earning first-team academic All-Big 12 honors following the 2012, 2013 and 2014 seasons.
While Boyer's goal one day is to make films that spotlight "unsung heroes" and "situations that need attention," the next act in his own football life story is continuing to be written.
"I think he's going to be able to hit somebody," Seattle head coach Pete Carroll said of his newest Seahawk, who has added 25 pounds since leaving college. "It's a great opportunity for us to have a guy come to the program with his background. We cherish competitors, we cherish tough guys, we cherish guys that can overcome odds, and he's done all that. We'll see what happens. Gresh [starter Clint Gresham] better get ready."
More from GI Jobs
This article originally appeared at GI Jobs Copyright 2015. Follow GI Jobs on Twitter.