Articles
November 11, 2015 14:28:09 EST
In 2001, Lt. Col. Jason Amerine was one of the first U.S. soldiers in Afghanistan to avenge the 9/11 attacks. He is a Green Beret, the U.S. Army's elite special forces with five primary missions: unconventional warfare, foreign internal defense, special reconnaissance, direct action, and counterterrorism. Amerine helped tribal leader and future Afghan President Hamid Karzai launch a guerilla war against the Taliban with U.S. help and was instrumental in the capture of Kandahar.
---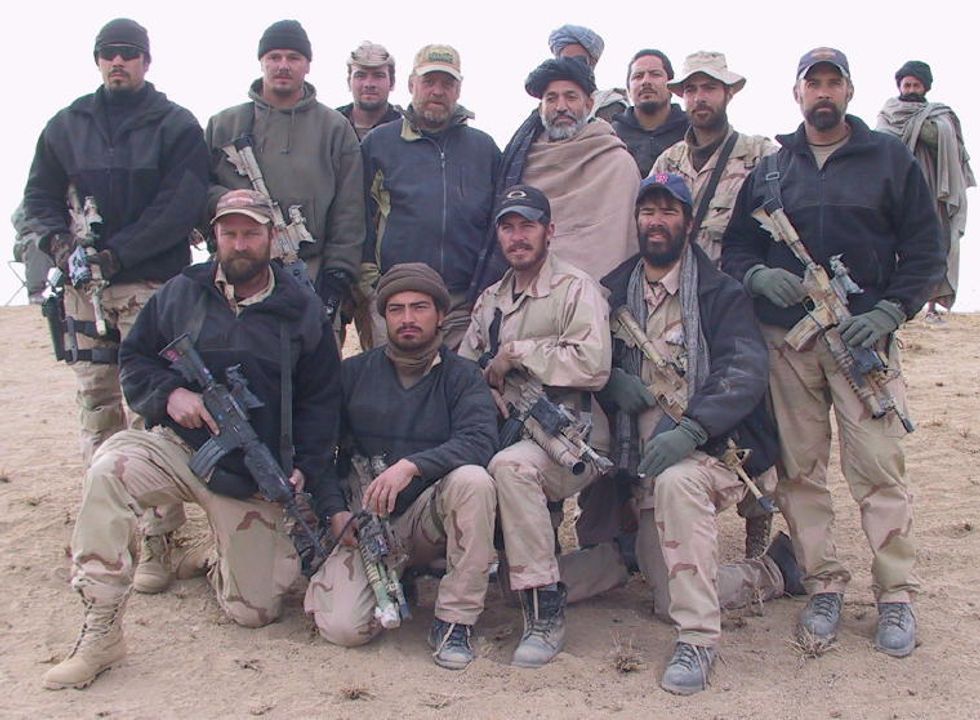 Rep. Hunter, long a dogged supporter of the military and veterans (himself a former Marine officer and Iraq and Afghanistan veteran), announced Amerine's retirement with full pay and benefits as a Lt. Col. Amerine was cleared of any wrongdoing and received the Legion of Merit.
"What's most frustrating is that the FBI refused to work with Jason," Hunter wrote on his Congressional website. "It's my firm belief that failures to safely recover Americans held captive in hostile areas is a direct result of that refusal.  What's also frustrating is that some senior Army leaders—including General Mary Legere—refused to give Jason the respect and opportunity to explain what we all knew was true: the FBI wanted Jason out of the way.  The easiest thing to do was whisper an allegation to the Army, and the Army took the bait, investigating Jason for reasons that were unsupported by any of the facts.