Articles
October 09, 2015 10:06:52 EST
Ladies, a high-value al-Qaeda detainee at the U.S. prison facility in Guantanamo Bay is looking for love. Check out his profile on Match.com, because he can't get on Tinder from his cell and Plenty of Fish asks too many questions.
---
"This is terrible news about Ashley Madison," he writes. "Please remove my profile immediately!!! I'll stick with Match.com, even though you say it is for old people. There is no way I can get Tinder in here."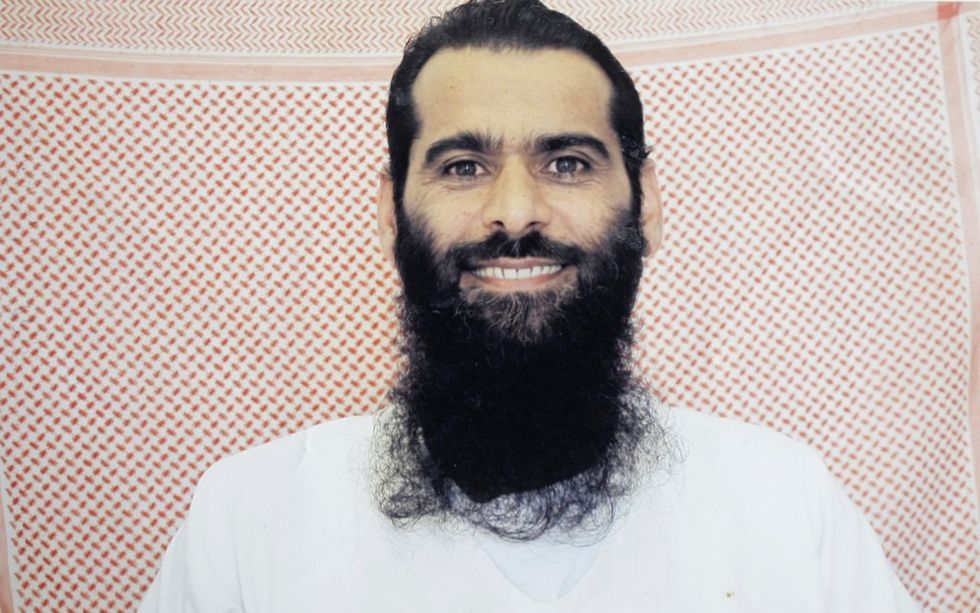 "Please keep me updated on my winks."
Afghani has never been charged with a crime. Retired General and former CIA director Michael Hayden says Aghani is detained because of his past and his continued threat to American interests. Afghani believes his high-value status comes because he was tortured in custody. He was sleep deprived for 138 hours in 2007, standing while wearing a diaper, and given only liquid ensure to eat.
He advised his civilian lawyer, Carlos Warner, a federal public defender, to take Obama "straight to the post" if he ever had the chance to play with the President. Afghani is an avid basketball and Cavaliers fan. He is happy about LeBron's return to Cleveland.
"Miami is a good place to visit, but no one wants to live there. It's too greasy and hot. But I feel this way: As the great Bret Michaels once said — 'Although the wound heals, the scar Remains!!!"
While Afghani has access to news, the events he discusses may not always be current. Afghani once asked Warner if he could do the Gangnam Style dance for him, but needed some help first.
"I like this new song 'Gangnam Style,'" he wrote. "I want to do the dance for you but cannot because of my shackles. Please ask to have this changed."
In all seriousness, he repeats the need for a military lawyer, which may be why he enjoys displaying his knowledge of American popular culture, in an effort to stay relevant.
"Give me a trial. Let me be free," he wrote to his civilian lawyer. Afghani request a military lawyer "How can I get justice without a military lawyer?" He had a military lawyer but that lawyer retired and was not replaced. When wikileaks released documents about the detainees left in Guantanamo, there were none about Afghani.
Afghani will likely be rejected by ChristianMingle and eHarmony.