Articles
February 22, 2016 10:07:43 EST
On October 24, 2014, Glenn Stewart, an Army Desert Storm veteran, went to the emergency room at his local VA hospital to treat his third episode of temporary blindness.
---
"It was like a smear," he said. "It was like a smear on a microscope slide, and eventually occupied a fourth of my field of vision. After fifteen minutes, it went away."
Stewart had had another episode of temporary blindness just ten days earlier. He went into a Gulf War Illness chat group, looking for someone who might have experienced the same thing before, worried he might be facing a stroke.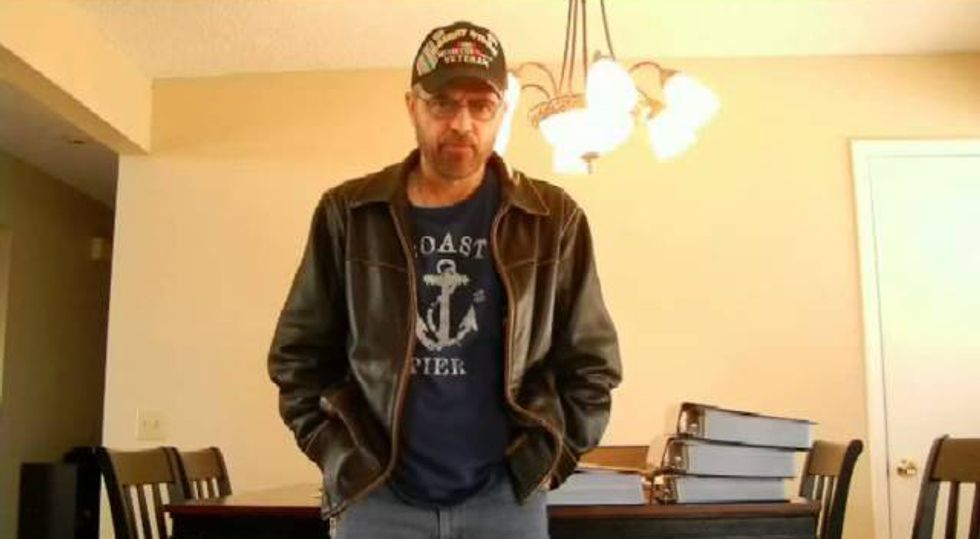 Smoke plumes from the Kuwaiti Oil Fires in 1991 as seen from space. (NASA photo)
While Georgetown's findings are the latest evidence, studies as far back as 2003 found Khamisiyah veterans are at increased risk for hospitalization from circulatory diseases, specifically cardiac dysrhythmias.
In the face of what should be considered overwhelming evidence from multiple, separate studies and institutions, the VA still doesn't recognize Gulf War Illness, so veterans with symptoms that don't fall in the presumptive category are still denied treatment and compensation for their issues. That includes Glenn Stewart, who says his illness "robbed him of his life." Stewart now runs a YouTube channel about his struggles with his condition and his fighting with the VA.
"You got a a whole bunch of veterans sick, in pain, and dying due to Gulf War Illness," he said. "They feel that no one is going to help them and are losing hope. Some of these people will take their own lives. It is not that I will commit suicide or want to die, but I look forward to dying because it will end my daily pain and torture."