Articles
April 04, 2017 14:28:34 EST
The invasion of Iwo Jima was one of the most costly battles in the Pacific in World War II, largely because the aerial bombings and naval artillery bombardments that preceded the invasion failed to do serious damage to the 22,000 Japanese troops or their network of 1,500 bunkers and reinforced rooms carved into the island.
---
The Marines were forced to fight bitterly for nearly every yard of the island, and Japanese defenders emerged from hidden caves and bunkers at night to kidnap, torture, and kill American invaders.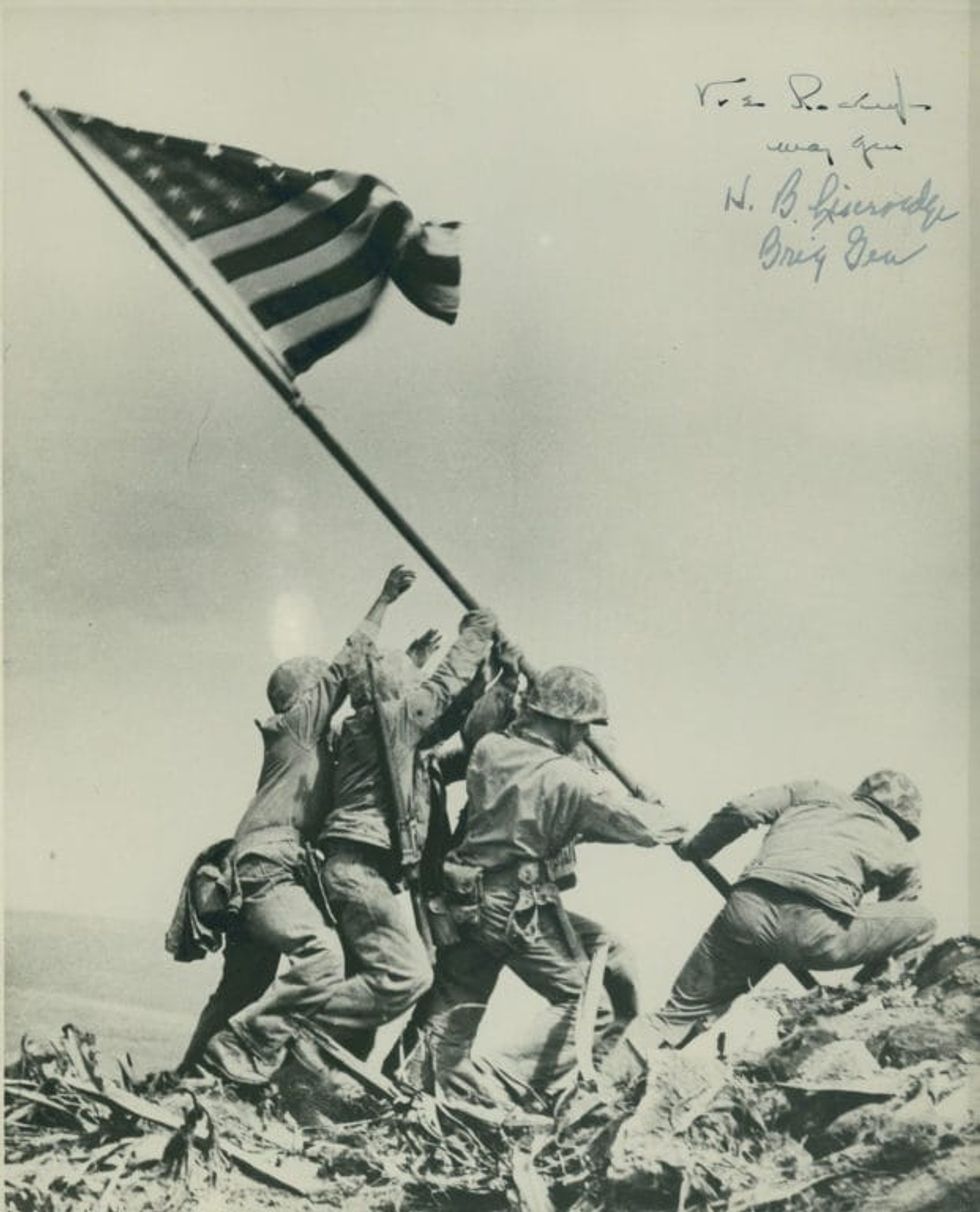 Two flags were raised over Mount Suribachi during the fight to take Iwo Jima. The raising of the second flag became one of the most iconic photos of the war and Marine Corps history. (Photo: U.S. Marine Corps Archives)
Modern Marines would enjoy two big advantages that their predecessors lacked — night vision devices, including thermal and infrared technologies and bunker-busting weapons like thermobaric warheads. Other modern advances like counter-fire radar would play a role as well.
When the invasions first hit the beaches in 1945, the Japanese defenders refused to heavily contest the landings. Instead, they huddled in their miles of tunnels and waited for the Marines to come to them across minefields or to group up where mortars and artillery could kill many Americans in one hit.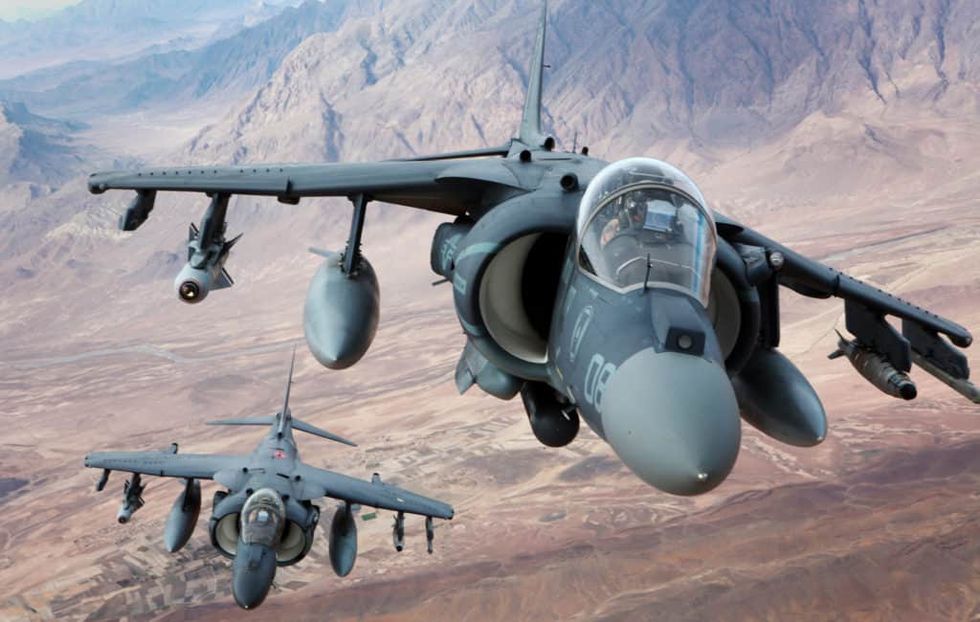 Harriers, Hornets, and potentially even F-35 Lighting IIs could fly missions over Iwo Jima, annihilating Japanese mortar and artillery positions pinpointed by counter-fire radar. (Photo: U.S. Marine Corps Cpl. Gregory Moore)
In those first hours, the counter-fire radar would shine. Japanese mortar positions and artillery were well protected and hidden. The counter-fire radar would be able to nearly pinpoint those weapons' locations and the fire direction center would feed those locations to Marine Corps aviation assets.
Harriers and Hornets launching from amphibious assault ships could then hit these positions with guided bombs. Destroying the weapons would require accurate hits, but that's sort of the point of precision weapons. And, if the Marine pilots brought along their F-35Bs, they could potentially carry the high velocity penetrating weapon, a bunker buster small enough to be carried on a smaller jet.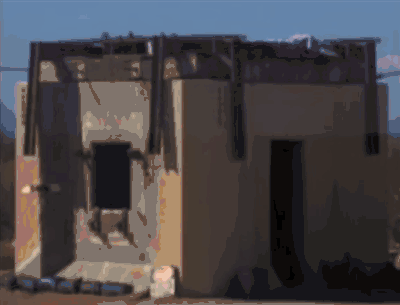 The SMAW-NE explosive warhead fills the target area with reactive metals and then ignites the cloud, creating a massive explosion. (GIF: YouTube/Discovery)
Meanwhile, the infantry Marines would find themselves with more options than their World War II counterparts. While the flamethrower — which was so important at Iwo Jima — is now a thing of the past, thermobaric rounds for the SMAW and other missiles would make up the difference.
The SMAW-Novel Explosive warhead is fired through an opening or thin wall of a a cave, building, or bunker and disperses a metal cloud that is then ignited, causing a large explosion that overpressurizes the area, killing or severely wounding everyone inside.
And other missiles like the TOW and Javelin are no slouches against bunkers.
With the Marines capable of destroying bunkers anytime the Japanese compromise their camouflage by firing from them, the defenders would fall back to their other major tactic on Iwo Jima, creeping out under cover of night to hit the Americans.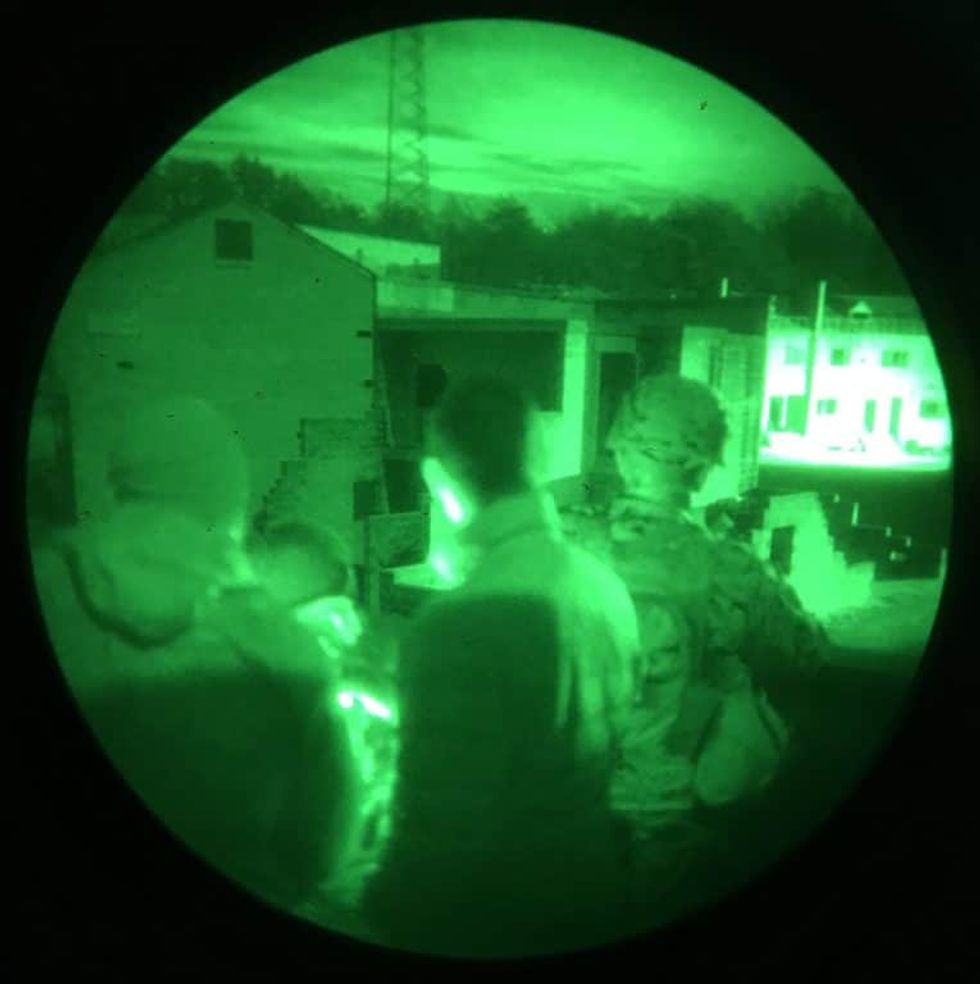 The Marines can see at night now. Your move, Imperial Japanese defenders in this imaginary battle. (Photo: U.S. Marine Corps Ashley Calingo)
But this would go even worse for them. While night vision was in its infancy in 1945, modern systems can amplify ambient light (what's typically happening in green-tinted night devices), detect infrared energy (black and white night vision), or provide a detailed thermal map (blue, green, orange, yellow, and red vision). Any of these night optics would be able to see Japanese troops.
Aviation assets with infrared and light-amplifying devices could watch any defenders crawling from their bunkers and either hit them or report their locations to infantry and artillery units. The infantrymen could strongpoint their camps with vehicle and tripod mounted machine guns and missile systems with night optics.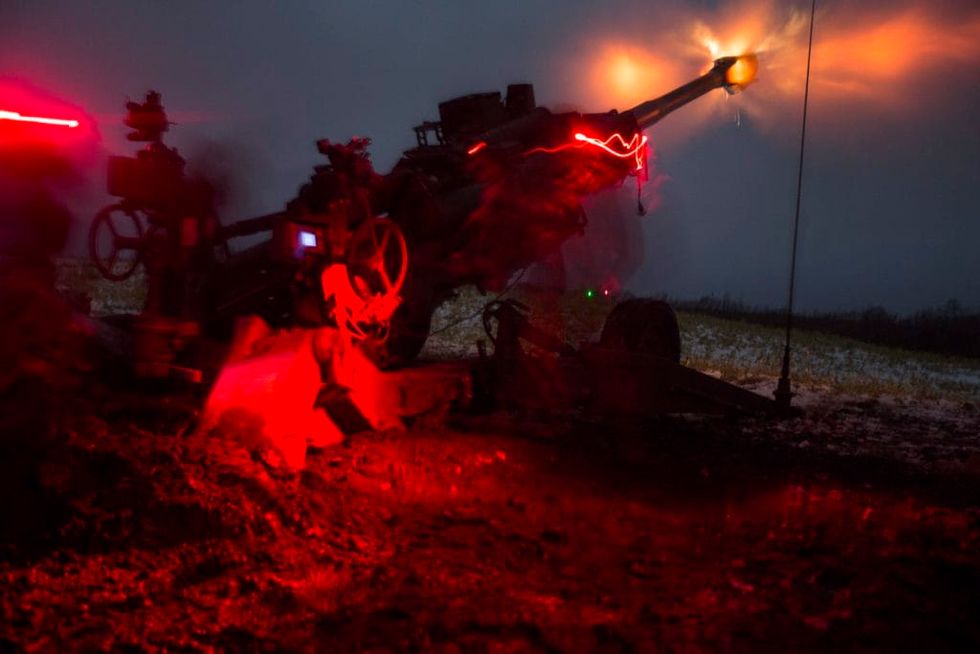 When your artillery spotter is wearing night optics, there's really no reason to stop firing when the sun goes down. (Photo: U.S. Marine Corps Lance Cpl. Juan Bustos)
Between the two, the Marines would enjoy a massive advantage in night fighting. Even if the defenders had their own systems, the 2017 Marines would be in a better position than their 1945 counterparts since in 1945 the Japanese were able to own the night. In 2017, they would be evenly matched at worst.
With the shift in power with modern technology, the Marines might even take Iwo Jima while inflicting greater casualties than they suffered. As it was, the Iwo Jima invasion was the only major engagement in World War II where they didn't inflict more casualties than they suffered.
Related Articles Around the Web