Articles
May 16, 2017 06:05:05 EST
When bombers take on fighters without help, five letters tend to describe their end status: T, O, A, S, T. That's what people tend to think. But that doesn't always happen. Maybe it's luck, maybe it's skill… but there are times when bomber crews accomplished the mission and came back to base, while the fighter jocks (if they were lucky) wondered WTF happened as they rode down in a parachute.
---
Here are a few times the lumbering beasts bested their fast moving adversaries.
1. May 8, 1942: SBD vs. Zekes
During the Battle of the Coral Sea, the United States deployed Douglas SBD Dauntless dive bombers in an effort to supplement the combat air patrol of Grumman F4F Wildcats. The plan was for the Wildcats to take on the Mitsubishi A6M Zeke and Aichi D3A Val dive bombers, while the SBDs took on the Nakajima B5N Kate torpedo bombers.
Like all plans, it's didn't survive first contact. The Zekes got at the SBDs, and a number of the American dive-bombers were shot down. One SBD pilot, Stanley Vejtasa, managed to kill three Zekes – two with the pair of .50-caliber machine guns in the nose of his plane, and the third by using his SBD to slice off the wing of the enemy fighter.
Vejtasa later flew Wildcats, got a seven kills in one day at the Battle of Santa Cruz, and ended up becoming a test pilot after World War II.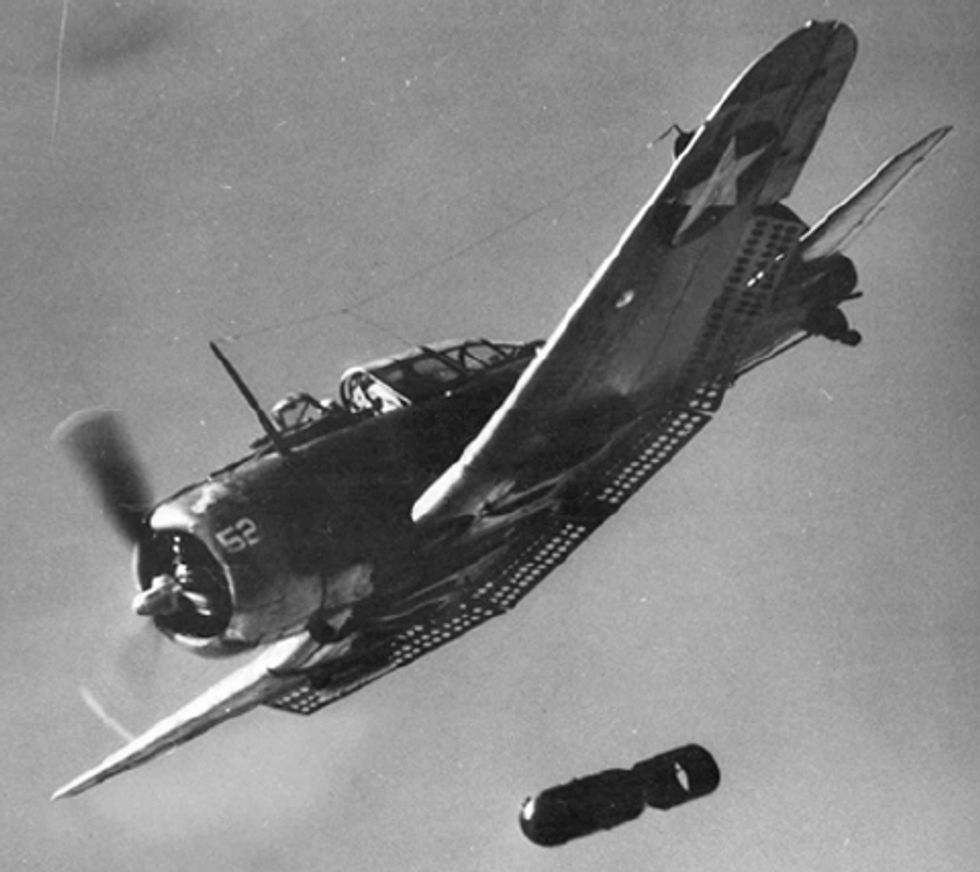 A SBD Dauntless doing what it does best: Dropping bombs. (US Navy photo)
2. June 16, 1943: Old 666 vs. Zekes
On a reconnaissance mission around Bougainville, prior to the Allied campaign up the Solomon Islands, a B-17E Flying Fortress made a daring solo run to gather photo intel on enemy strength. Named "Old 666," and under the command of Capt. Jay Zeamer, the bomber got the photos, then was jumped by as many as 17 Zekes.
After a 45-minute engagement that saw at least three Zeros fall, and six of the nine men aboard Old 666 hit by enemy fire, the Zekes gave up. Zeamer and 2nd Lt. Joe Sarnoski both received the Medal of Honor (Sarnoski posthumously), while the other crewmen received Distinguished Service Crosses.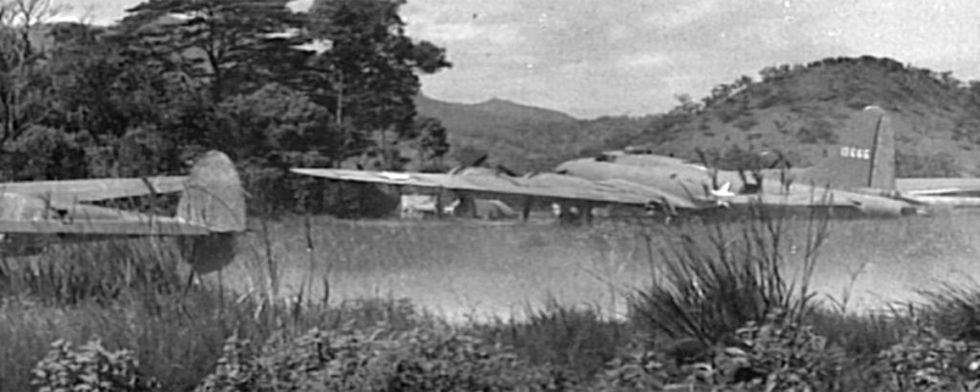 General Dynamics EF-111A Raven at the National Museum of the United States Air Force. (U.S. Air Force photo)