Articles
March 04, 2017 05:00:00 EST
The military has very talented photographers in the ranks, and they constantly attempt to capture what life as a service member is like during training and at war. Here are the best military photos of the week:
---
AIR FORCE:
A U.S. Air Force B-1B Lancer assigned to the 9th Expeditionary Bomb Squadron approaches the boom pod of a KC-135 Stratotanker assigned to the 909th Aerial Refueling Squadron to receive fuel during Cope North 2017, Feb. 22, 2017. The exercise includes 22 total flying units and more than 2,700 personnel from three countries and continues the growth of strong, interoperable relationships within the Indo-Asia-Pacific region through integration of airborne and land-based command and control assets.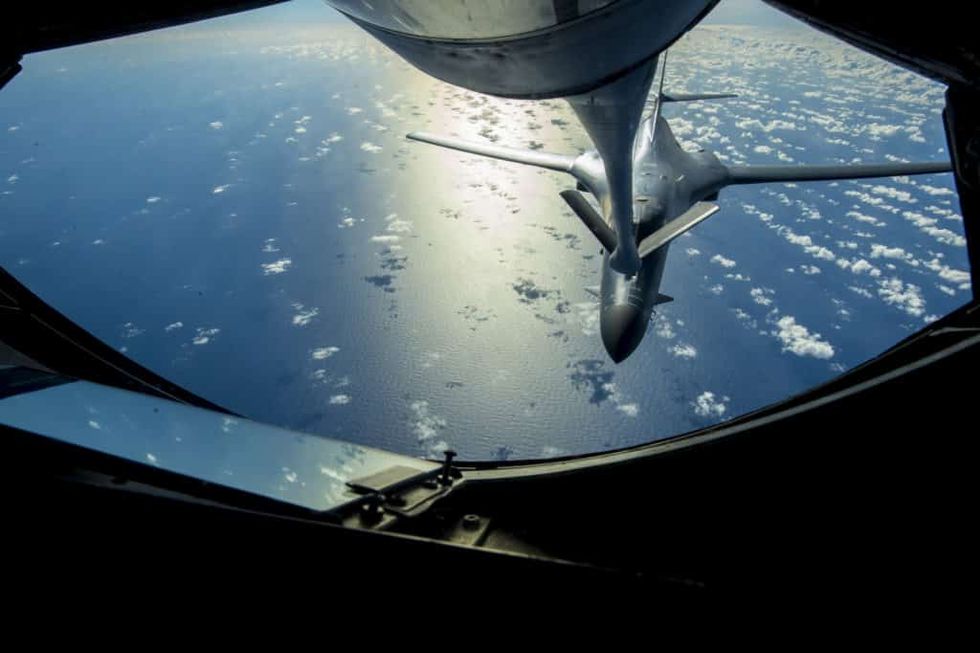 U.S. Air Force photo by Senior Airman Keith James
Staff Sgt. Todd Hughes checks the anti-ice detector during an intake inspection on a Thunderbirds F-16C at Daytona Beach, Fla., February 24, 2017. The Thunderbirds will be performing the flyover during the opening ceremonies of the Daytona 500 race on Sunday. Hughes is a dedicated crew chief assigned to the team.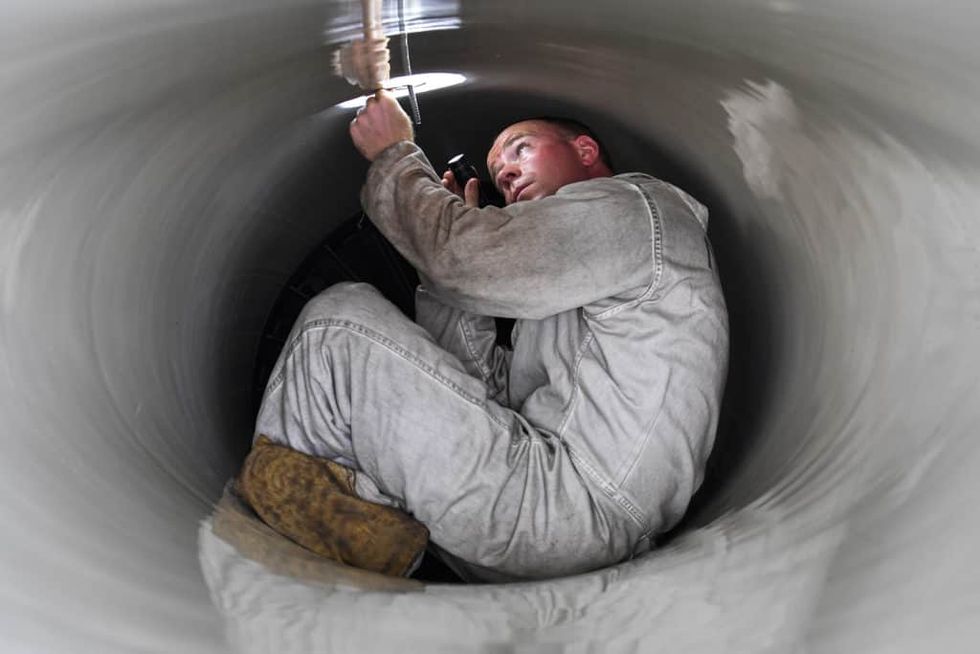 U.S. Air Force Photo by Tech. Sgt. Christopher Boitz
ARMY:
1st Sgt. Erik Carlson, Headquarters Troop, 1st Squadron, 40th Cavalry, 4th Infantry Brigade Combat Team (Airborne), 25th Infantry Division awaits transportation at an extraction point after a successful airborne operation in Deadhorse, Alaska, February 22. The battalion's Arctic capabilities were tested as temperatures with wind chill reached as low as 63 below zero.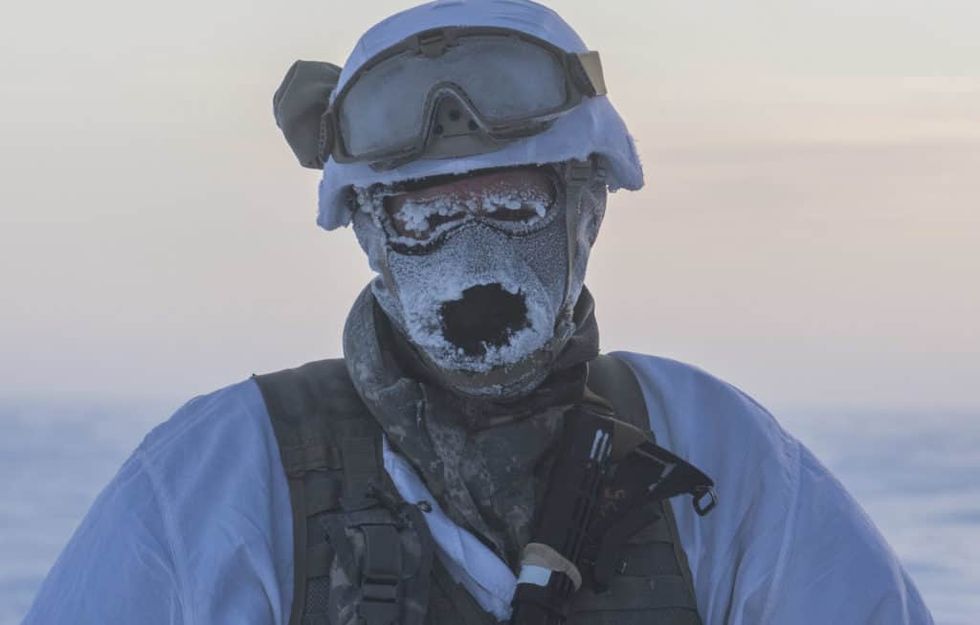 U.S. Army photo by Staff Sgt. Daniel Love
Members of the Drug Enforcement Administration's special response team prepare to board a UH-60 Blackhawk helicopter crewed by Soldiers with the 185th Aviation battalion, Mississippi Army National Guard before conducting airborne insertion training Feb. 14, 2017 in Jackson, Mississippi. The Soldiers are assisting the DEA train for interdiction and disaster response operations.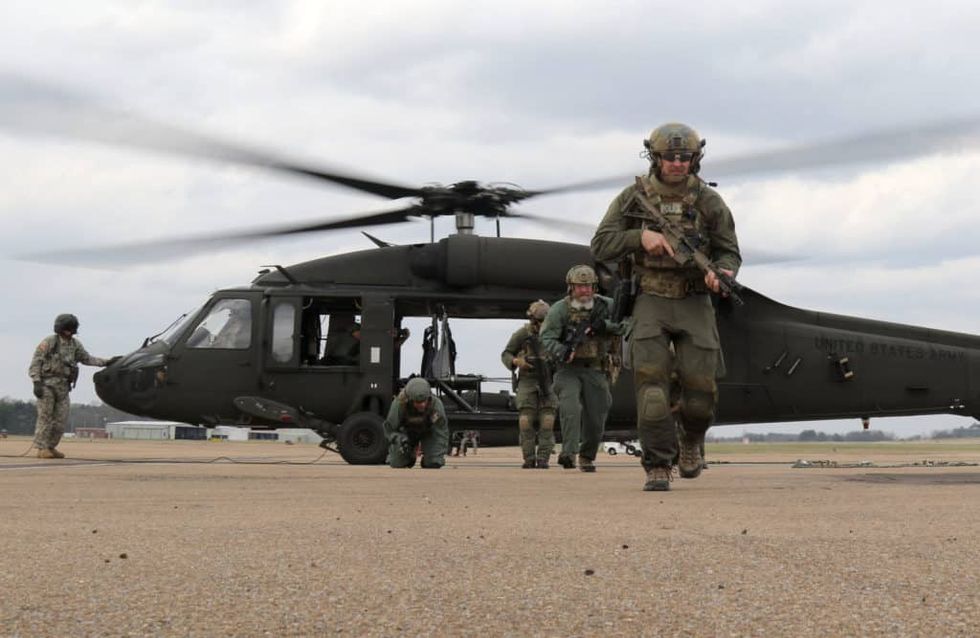 Mississippi National Guard photo by Staff Sgt. Shane Hamann, 102d Public Affairs Detachment
NAVY:
SOUTH CHINA SEA (Feb. 21, 2017) Naval Aircrewman (Helicopter) 1st Class Derik Richardson, right, and Naval Aircrewman (Helicopter) 2nd Class Kevin Brodwater, both attached to Helicopter Sea Combat Squadron (HSC) 23 embarked aboard the littoral combat ship USS Coronado (LCS 4), conduct a live-fire exercise aboard an MH-60S Sea Hawk helicopter.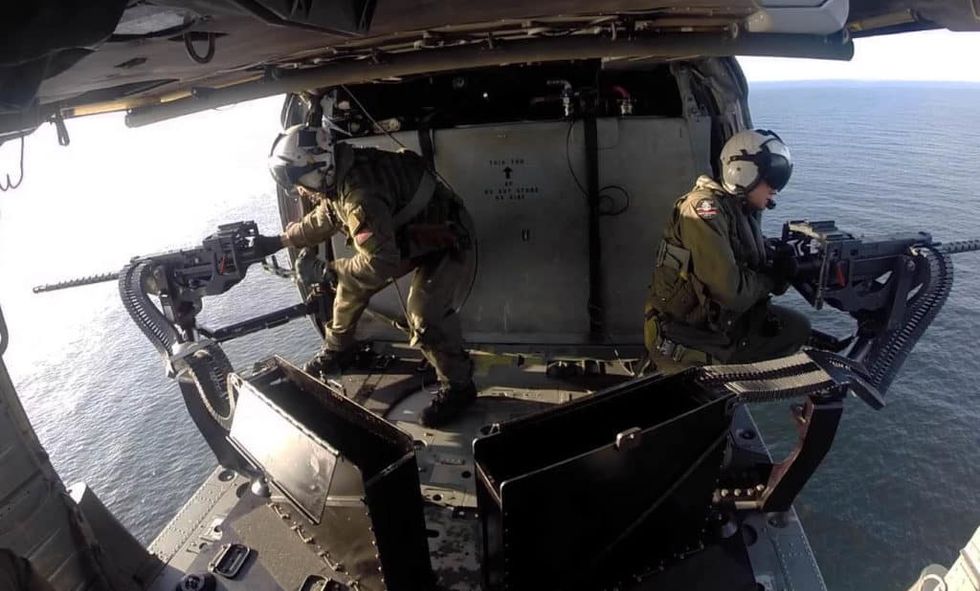 U.S. Navy photo by Mass Communication Specialist 2nd Class Amy M. Ressler
SOUTH CHINA SEA (Feb. 23, 2017) Sailors assigned to the littoral combat ship USS Coronado (LCS 4) swim in the South China Sea. Coronado is a fast and agile warship tailor-made to patrol the region's littorals and work hull-to-hull with partner navies, providing the U.S. 7th Fleet with the flexible capabilities it needs now and in the future.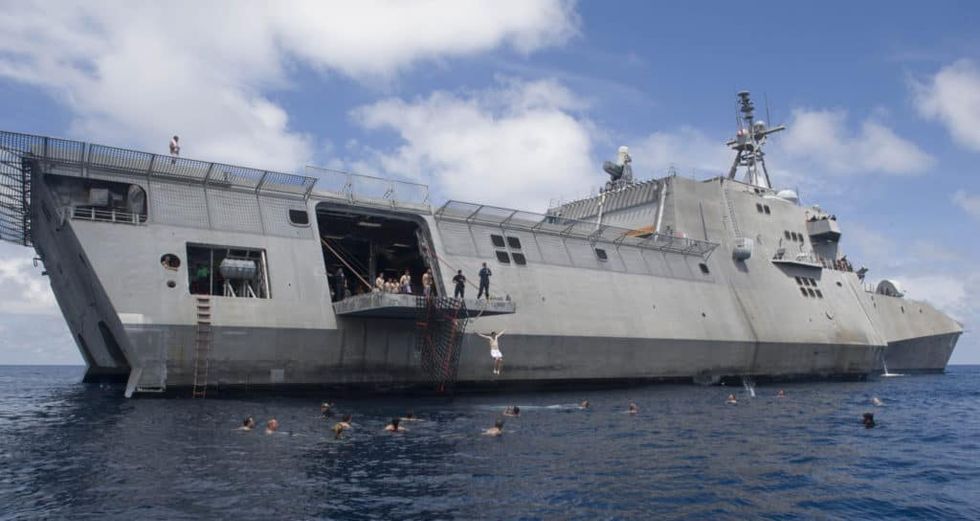 U.S. Navy photo by Mass Communication Specialist 2nd Class Amy M. Ressler
MARINE CORPS:
U.S. Marines and Sailors with Alpha Battery, 1st Battalion, and 12th Marines attached to Alpha Battery, 3D Battalion, make final preparations before heading to the field in the Hijudai Maneuver Area, Japan, Feb. 24, 2017. Marines and sailors participate in the artillery relocation training program to provide timely and accurate fires to sustain military occupational specialty skills, train Marines/sailors in common skills, and promote professional military education for the overall goal of enhancing combat operational readiness and international relationships.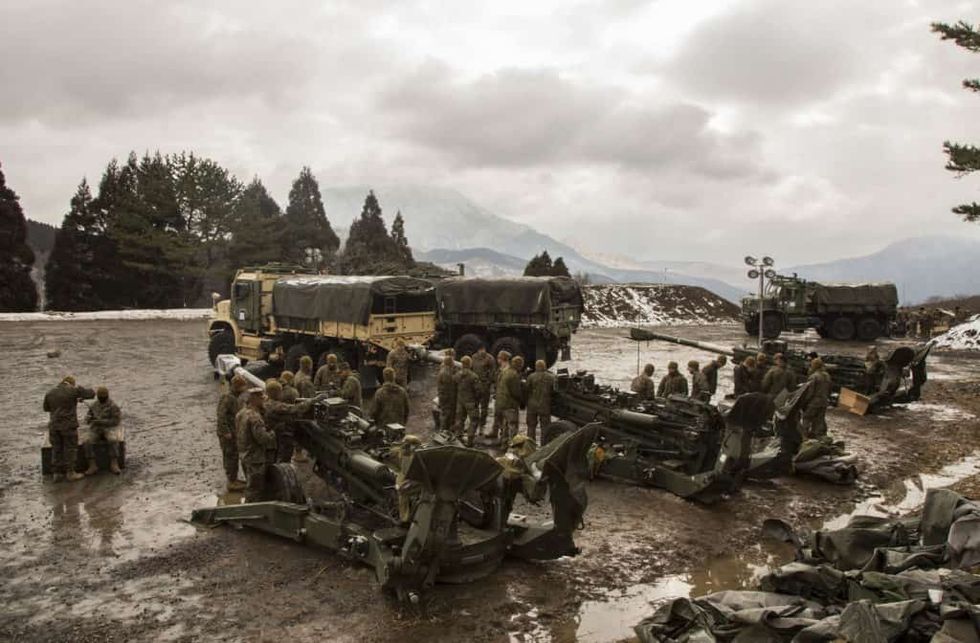 U.S. Marine Corps photo by MCIPAC Combat Camera Lance Cpl. Christian J. Robertson
Sri Lankan Marines assault a beach as part of an amphibious capabilities demonstration during the Sri Lanka Marine Corps Boot Camp graduation at Sri Lankan Naval Station Barana in Mullikulum, Sri Lanka, Feb. 27, 2017. The SLMC will be an expeditionary force with specific missions of humanitarian assistance, disaster relief and peacekeeping support.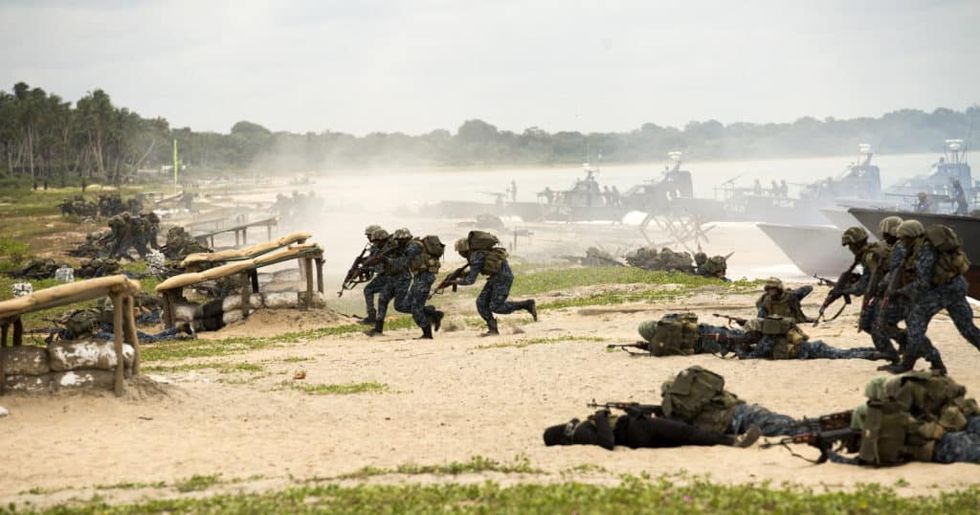 U.S. Marine Corps photo by Lance Cpl. Robert Sweet
COAST GUARD:
Pictured here is Boomer, the mascot of Coast Guard Station Crisfield, Maryland, sitting on the deck of a 45-foot Response Boat-Medium Feb. 28, 2017. Boomer was rescued from a shelter and reported to Station Crisfield as the mascot in December 2013.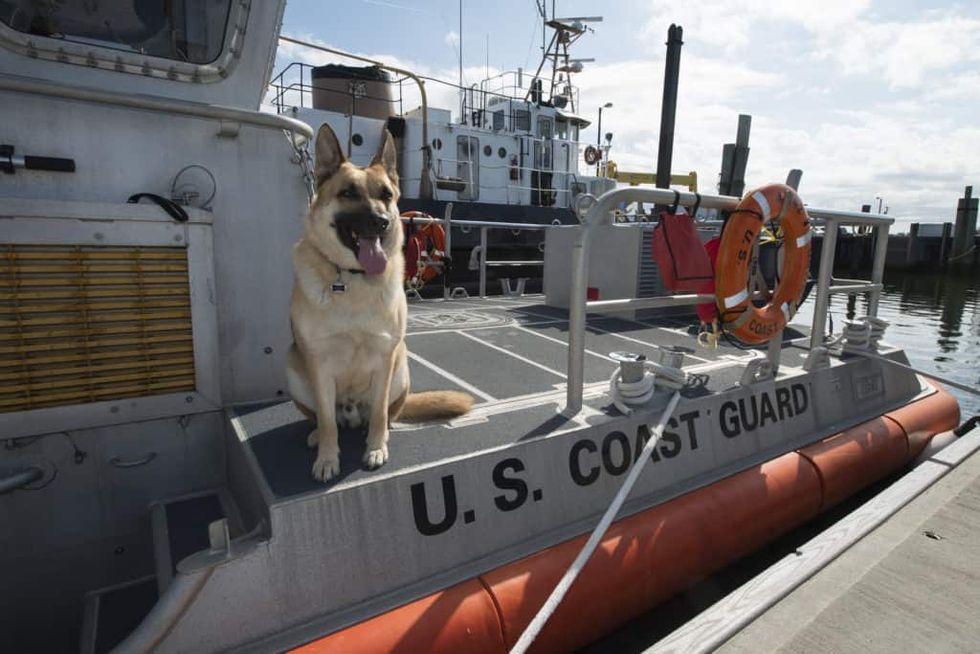 U.S. Coast Guard photo by Petty Officer 3rd Class Jasmine Mieszala
Petty Officer 3rd Class Dakota Crow and Fireman Cody Rogers of the Coast Guard Cutter Liberty fire a .50 caliber machine gun during a practice fire exercise at the Juneau Police Department firing range in Juneau, Alaska, Feb. 24, 2017. Strict safety guidelines are practiced by all Coast Guard members when it comes to operating any firearms.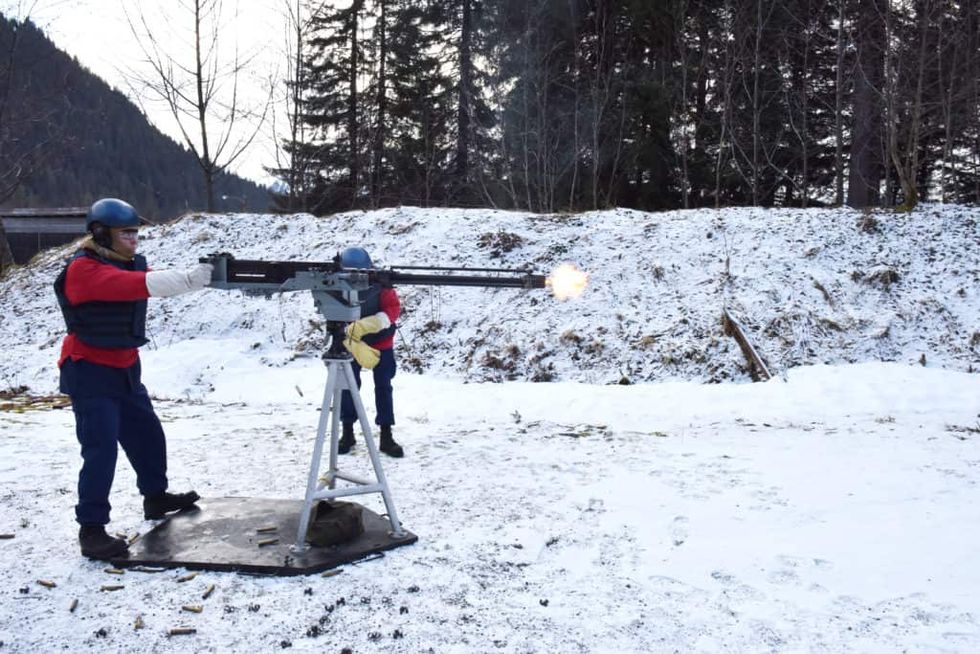 U.S. Coast Guard photo by Chief Petty Officer Shawn Eggert.