Articles
August 06, 2016 07:00:33 EST
The military has very talented photographers in the ranks, and they constantly attempt to capture what life as a service member is like during training and at war. Here are the best military photos of the week:
---
AIR FORCE:
F-22A Raptors with the 94th Fighter Squadron drop joint direct attack munitions during the 95th anniversary of when Gen. William Billy Mitchell bombed the Ostfriesland, a captured German warship, at Langley Air Force Base, Va., July 21, 2016. Mitchell and the 1st Provisional Air Brigade demonstrated to the world the superiority of airpower by sinking the reputedly unsinkable Ostfriesland.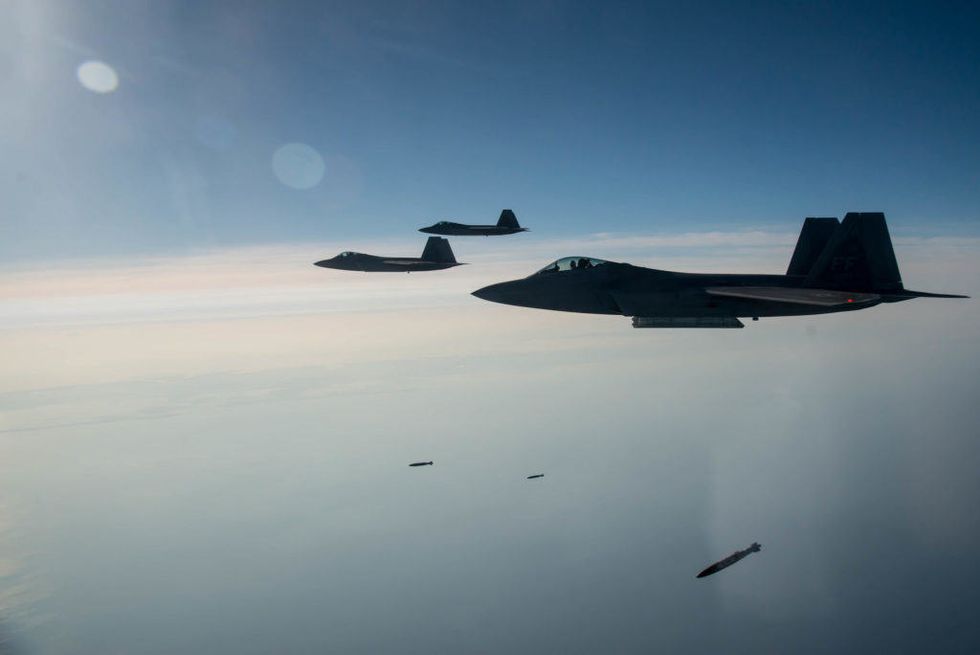 U.S. Air Force photo/Staff Sgt. J.D. Strong II
Members of the Alaska Air National Guard's 210th, 211th and 212th Rescue Squadrons and 176th Security Forces Squadron, along with the 163rd SFS from the California Air National Guard, participated in a mass casualty exercise on Joint Base Elmendorf-Richardson, Alaska, July 20, 2016. During the exercise, the rescue operators located, assessed, treated and evacuated numerous casualties while engaging and eliminating multiple attacks from opposition forces.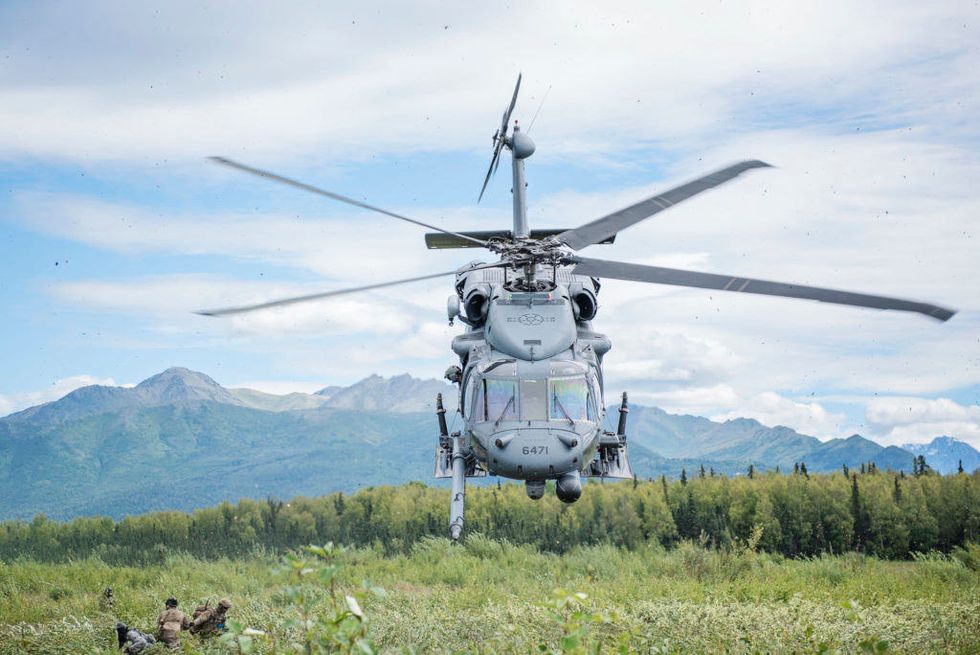 U.S. Air National Guard photo/Staff Sgt. Edward Eagerton
ARMY:
A CH-47 Chinook helicopter crews conduct mass casualty evacuation during a training mission at the Joint Readiness Training Center, Operations Group, JRTC and Fort Polk, La., July 23, 2016. The aviation units from the New York Army National Guard and Maryland National Guard joined more than 5,000 Soldiers for a training rotation aimed at increasing readiness and support capabilities to the homeland when needed.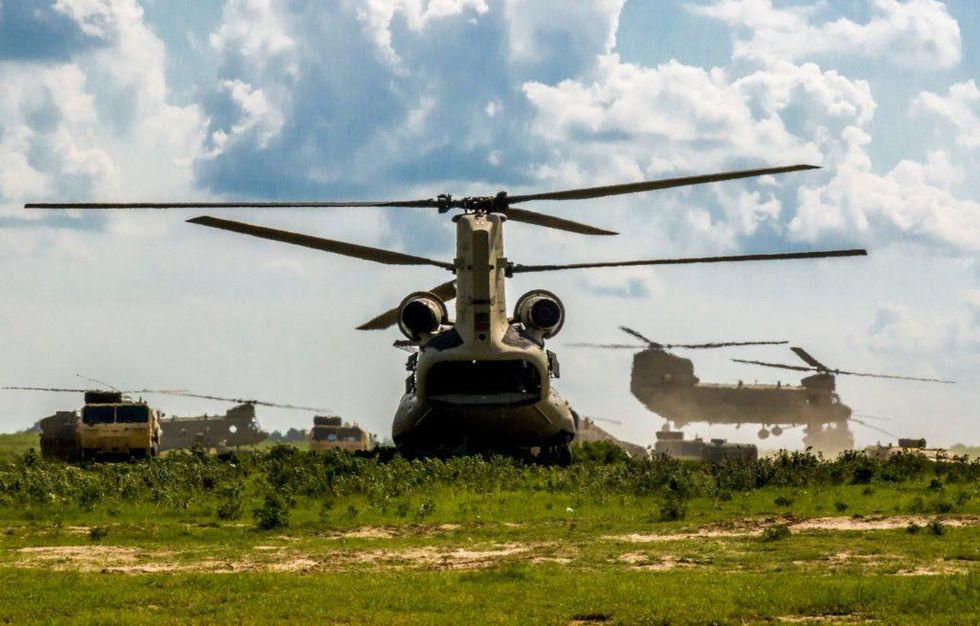 U.S. National Guard photo by Capt. Amy Hanna
A crew chief, assigned to the Arizona National Guard, directs German Bundeswehr soldiers off a UH-60 Blackhawk helicopter to an assembly area during Operation Stalwart Strike III, a Polish, Hungarian, German and U.S. exercise conducted by Kosovo Forces at Camp Vrelo, Kosovo, July 27.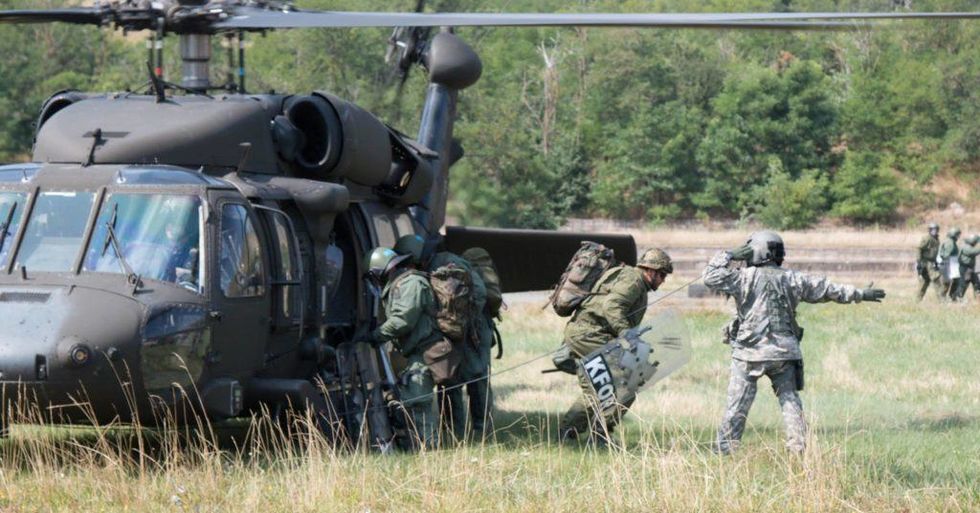 U.S. Army photo by Capt. Casey Martin
NAVY:
PACIFIC OCEAN (July 31, 2016) The nimitz-class aircraft carrier USS John C. Stennis (CVN 74) conducts helicopter operations at sunset during Rim of the Pacific 2016. Twenty-six nations, more than 40 ships and submarines, more than 200 aircraft, and 25,000 personnel are participating in RIMPAC from June 30 to Aug. 4, in and around the Hawaiian Islands and Southern California. The world's largest international maritime exercise, RIMPAC provides a unique training opportunity that helps participants foster and sustain the cooperative relationships that are critical to ensuring the safety of sea lanes and security on the world's oceans. RIMPAC 2016 is the 25th exercise in the series that began in 1971.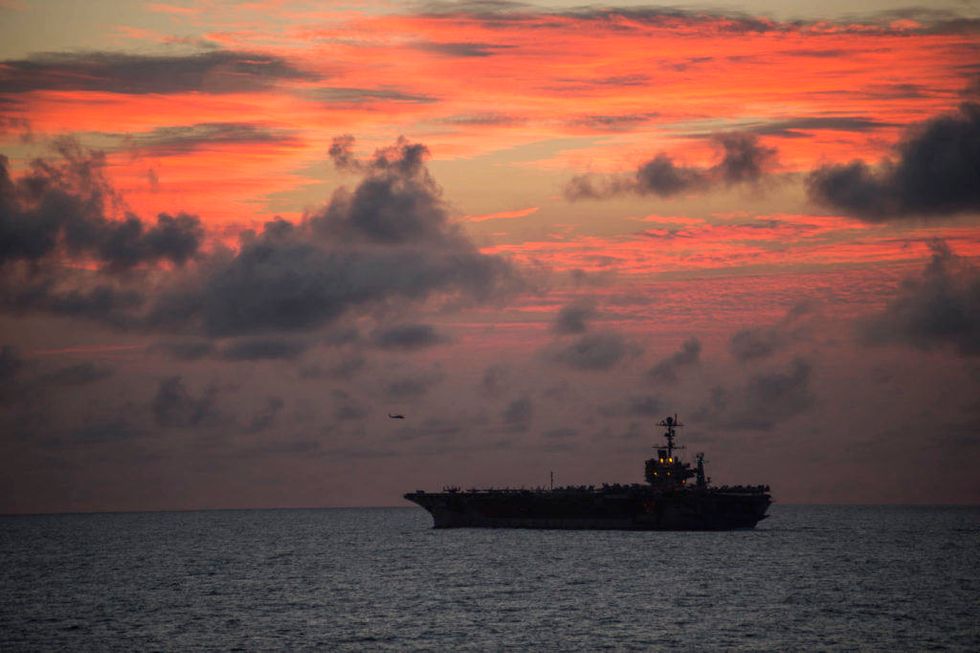 U.S. Navy photo by Mass Communication Specialist 1st Class Jason Noble
ARABIAN GULF (July 31, 2016) – A pilot performs pre-flight checks on an F/A-18C Hornet assigned to the Wildcats of Strike Fighter Squadron (VFA) 131 on the flight deck of the aircraft carrier USS Dwight D. Eisenhower (CVN 69) (Ike). Ike and its Carrier Strike Group are deployed in support of Operation Inherent Resolve, maritime security operations and theater security cooperation efforts in the U.S. 5th Fleet area of operations.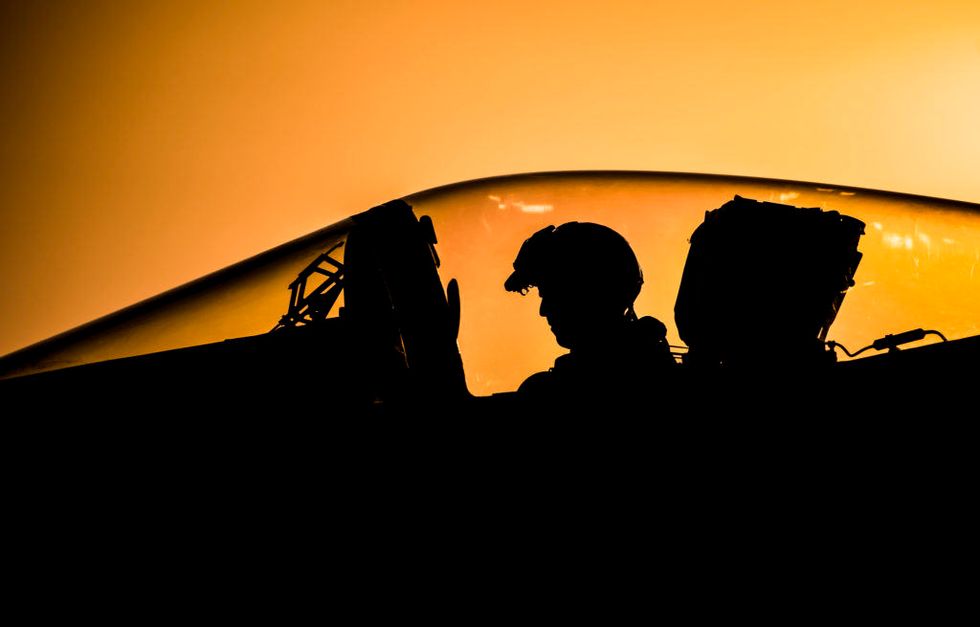 U.S. Navy photo by Mass Communication Specialist 3rd Class J. Alexander Delgado
MARINE CORPS:
Marines from 1st Tank Battalion, 1st Marine Division, attached to Australian 1st Armoured Regiment, 1st Brigade, help support their M-88A2 Hercules Armoured Recovery Vehicle during Exercise Hamel in Cultana Training Area, South Australia, Australia, July 3-12, 2016. Exercise Hamel is a trilateral training exercise with Australian, New Zealand, and U.S. forces to enhance cooperation, trust, and friendship.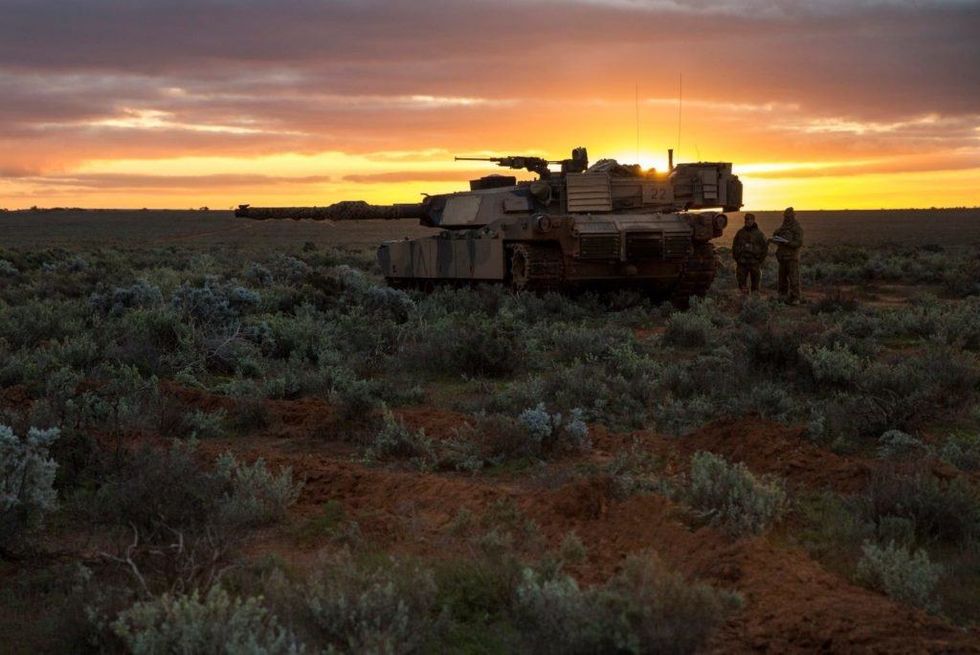 U.S. Marine Corps photo by Cpl. Mandaline Hatch
An unlucky Marine sits under a tarp to keep dry from the rain at Pohakuloa Training Area, Hawaii July 15, 2016. Marines with III Marine Expeditionary Force are participating in Rim of the Pacific 2016, a multinational military exercise, from June 29 to Aug. 4 in and around the Hawaiian Islands.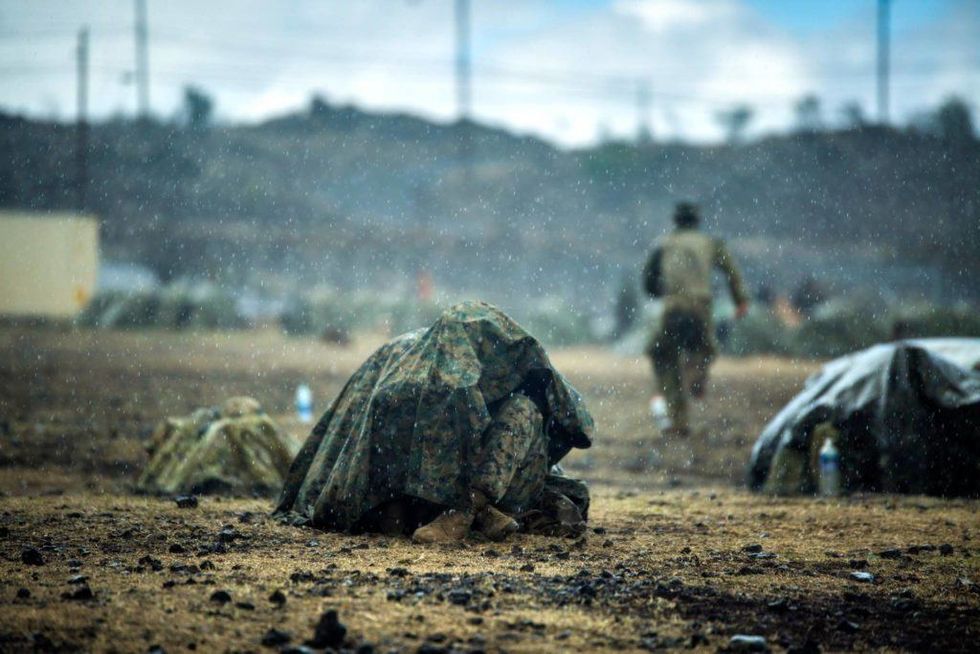 U.S. Marine Corps photo by Cpl. Isaac Ibarra
COAST GUARD:
Piper has made it to Grand Haven, Michigan for the Coast Guard Festival!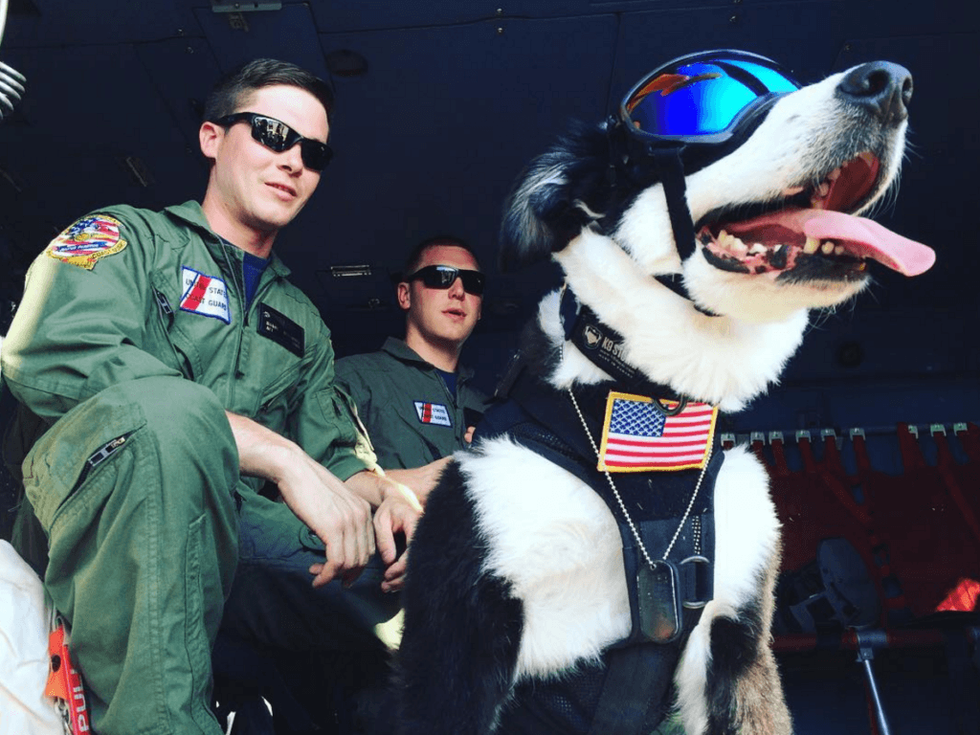 U.S. Coast Guard photo
The last 41-foot UTB to be retired from service welcomes visitors to Grand Haven, Michigan.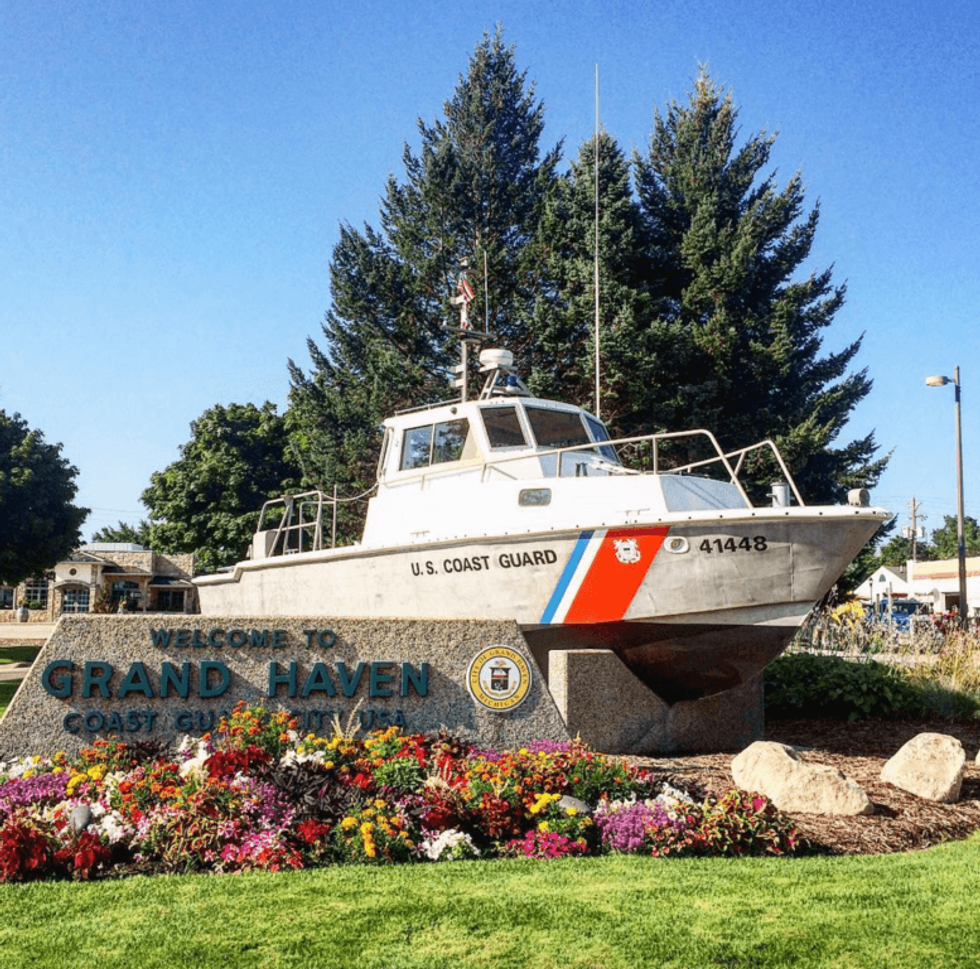 U.S. Coast Guard photo