Articles
October 01, 2016 07:00:00 EST
The military has very talented photographers in the ranks, and they constantly attempt to capture what life as a service member is like during training and at war. Here are the best military photos of the week:
---
AIR FORCE:
F-15E Strike Eagles, assigned to the 494th Fighter Squadron from Royal Air Force Lakenheath, England, rest on the flightline at Los Llanos Air Base, Spain, Sept. 16, 2016. During Tactical Leadership Programme 16-3, U.S. service members trained side by side with NATO allies and partners, preparing them to meet future security challenges as a unified force.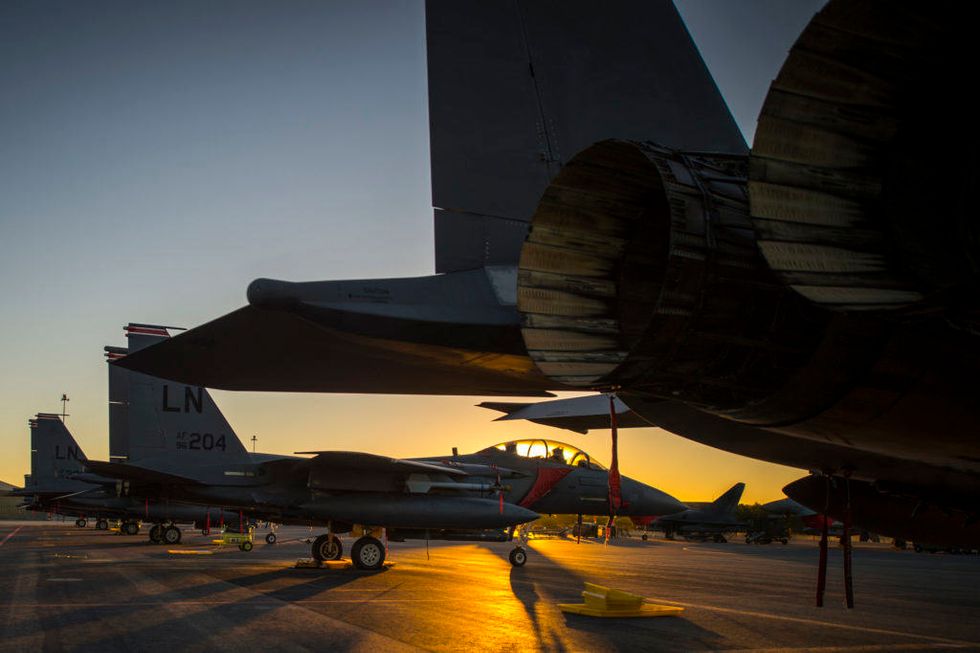 U.S. Air Force photo/Staff Sgt. Emerson Nuñez
A B-52H Stratofortress taxis down the runway during Prairie Vigilance 16-1 at Minot Air Force Base, N.D., Sept. 16, 2016. As one leg of U.S. Strategic Command's nuclear triad, Air Force Global Strike Command's B-52s at Minot AFB, play an integral role in nation's strategic deterrence.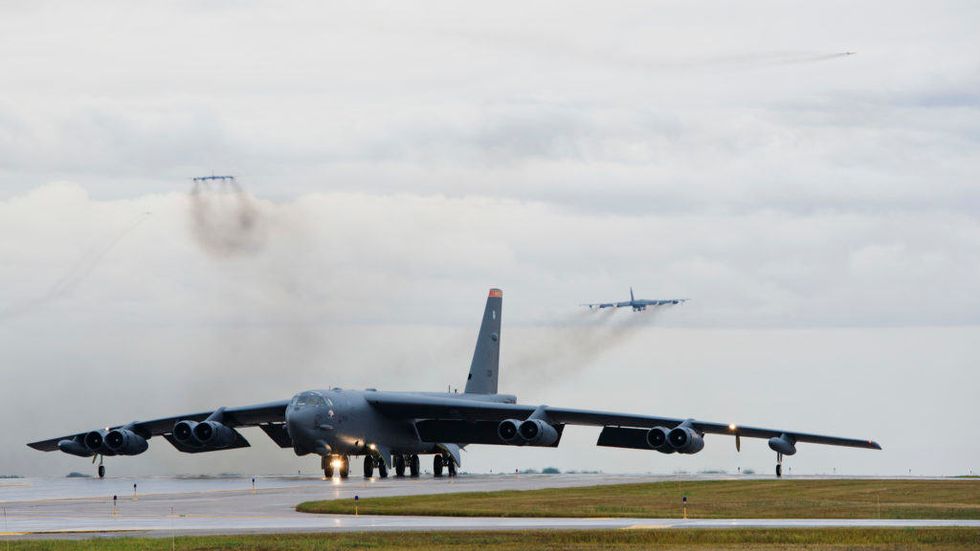 U.S. Air Force photo by Airman 1st Class J.T. Armstrong
ARMY:
A U.S. Army Special Operations Command Soldier walks across a rope bridge during the 2016 Best Warrior Competition at Fort A.P. Hill, Va., Sept 27, 2016.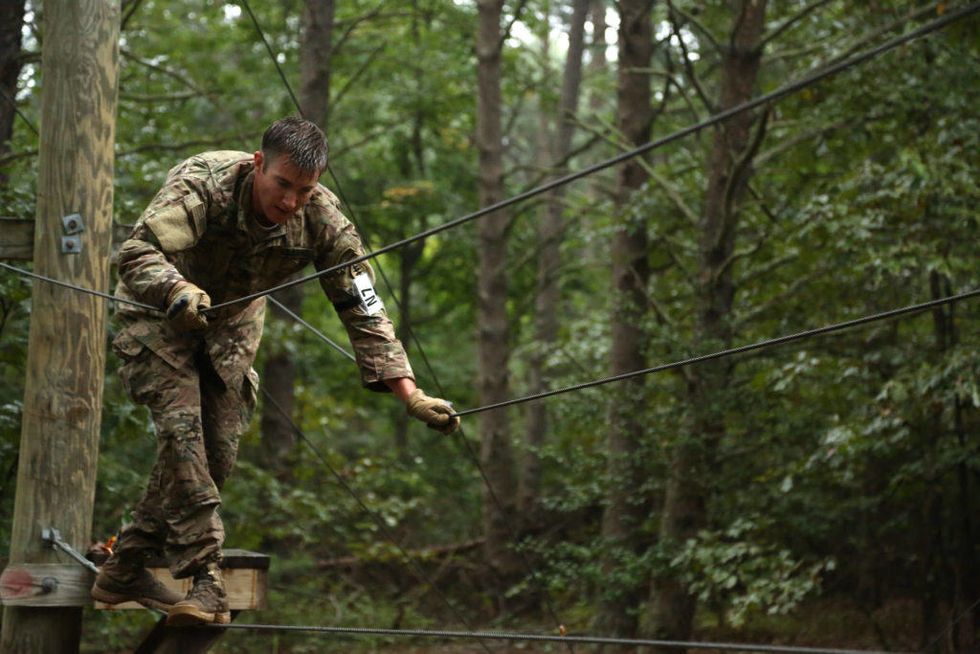 U.S. Army photo by Pfc. Jada Owens
The U.S. Army protects our Nation and its vital strategic interests, preventing conflict through forward presence, building partnerships, and conducting operations around the world.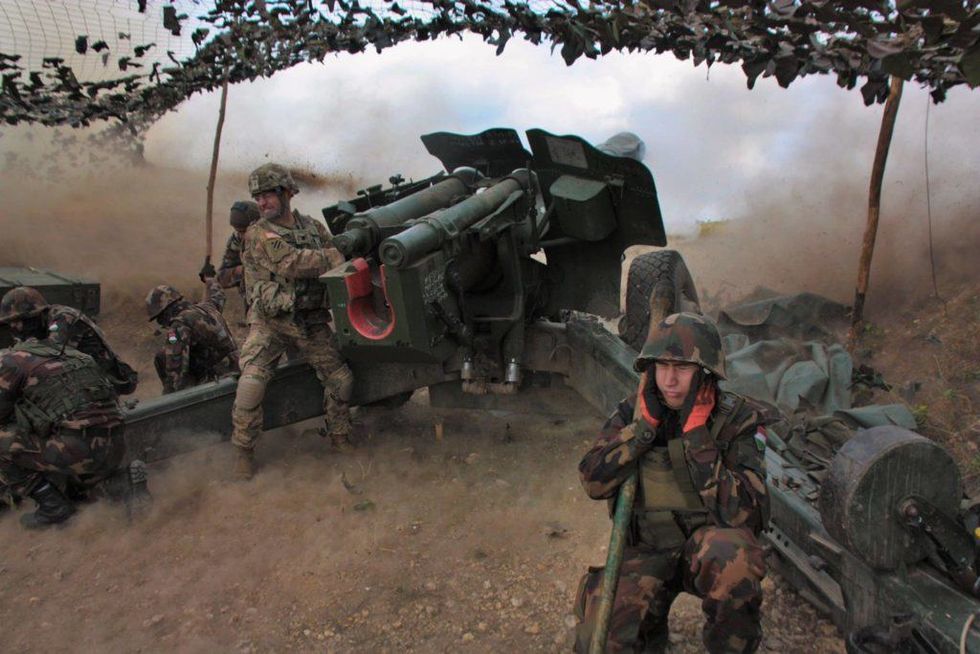 U.S. Army photo
NAVY:
PHILIPPINE SEA (Sept. 22, 2016) Culinary Specialist 3rd Class Demetrice Cox secures an MH-60s Sea Hawk helicopter, assigned to the "Golden Falcons" of Helicopter Sea Combat Squadron (HSC) 12, with chocks and chains on the flight deck of the Ticonderoga-class guided-missile cruiser USS Chancellorsville (CG 62) during Valiant Shield 2016.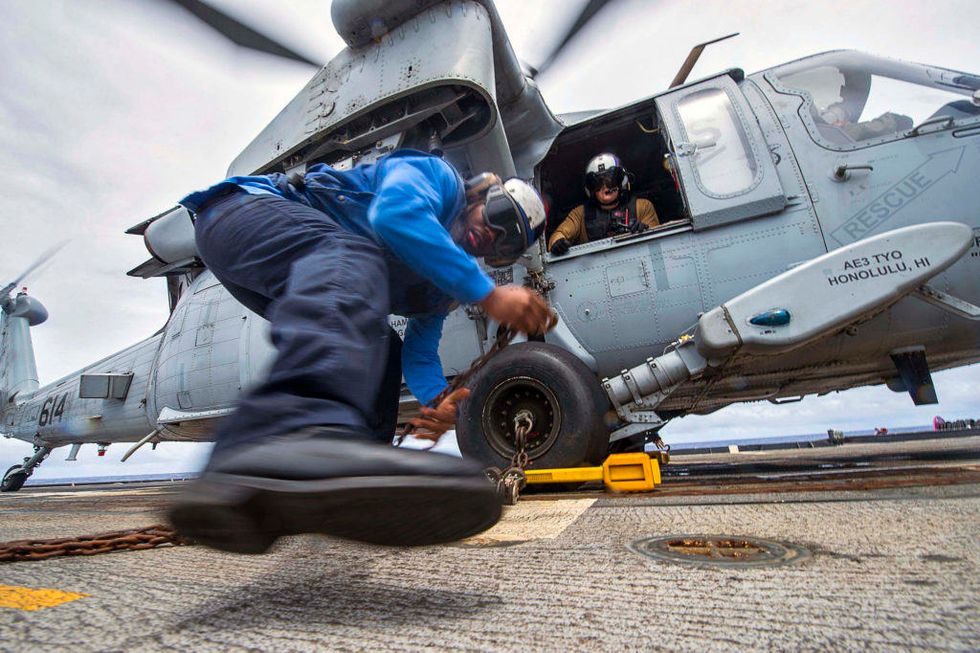 U.S. Navy photo by Mass Communication Specialist 2nd Class Andrew Schneider
APRA HARBOR, Guam (Sept. 25, 2016) The Nimitz-class aircraft carrier, USS Ronald Reagan (CVN 76), flagship of Carrier Strike Group Five is moored in Apra Harbor, U.S. Naval Base Guam (NBG), after the completion of Valiant Shield 2016.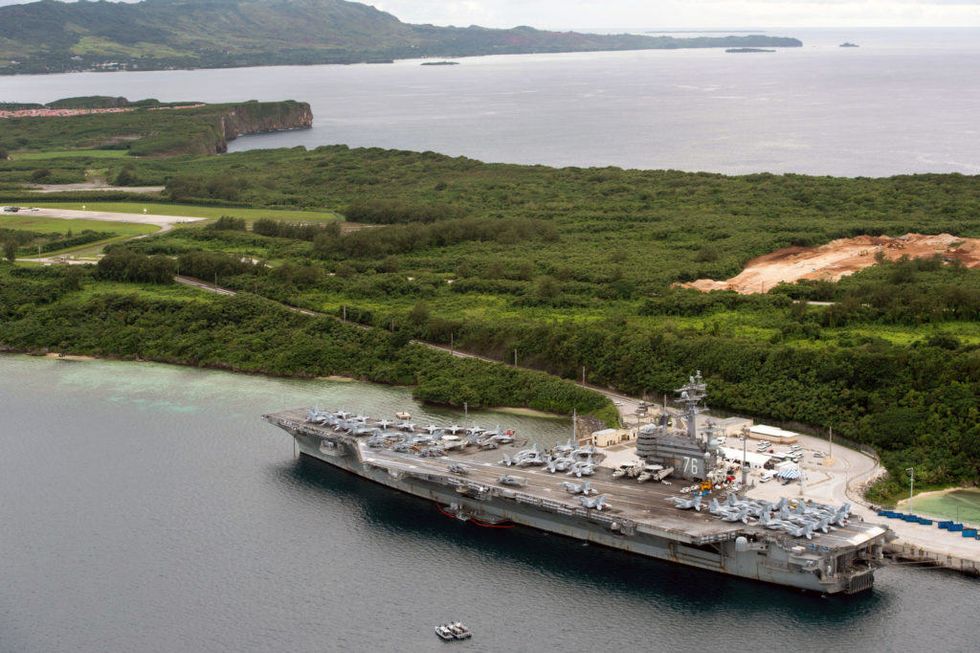 U.S. Navy photo by Mass Communication Specialist 1st Class Elijah G. Leinaar
MARINE CORPS:
Cpls. Jakob Stark and Michael Sleeting riding in a UH-1Y Huey helicopter during COMPTUEX off the coast of Southern California.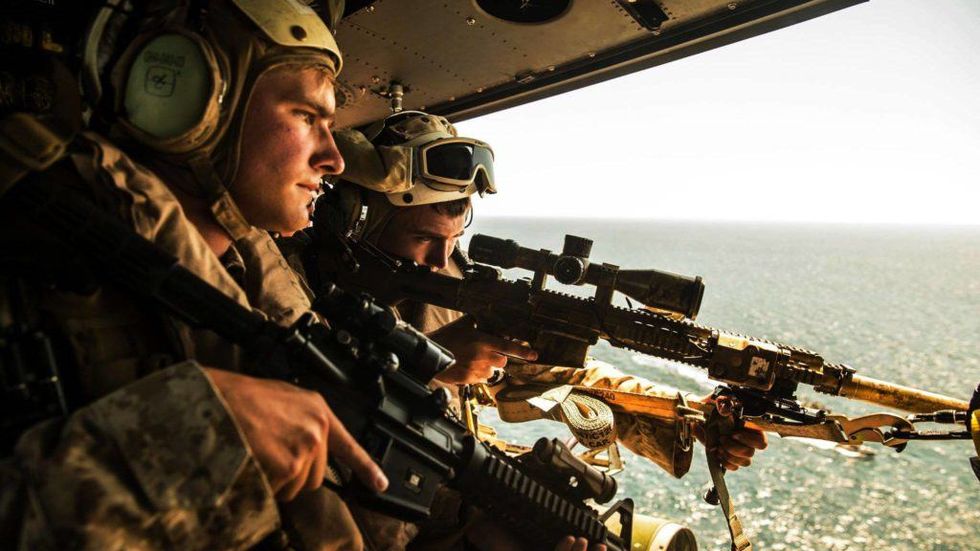 U.S. Marine Corps photo by Gunnery Sgt. Robert Brown Jr.
Lance Cpl. Rick Mercer emerging from the tree line during the Advanced Infantry Course in Kahuku Training Area.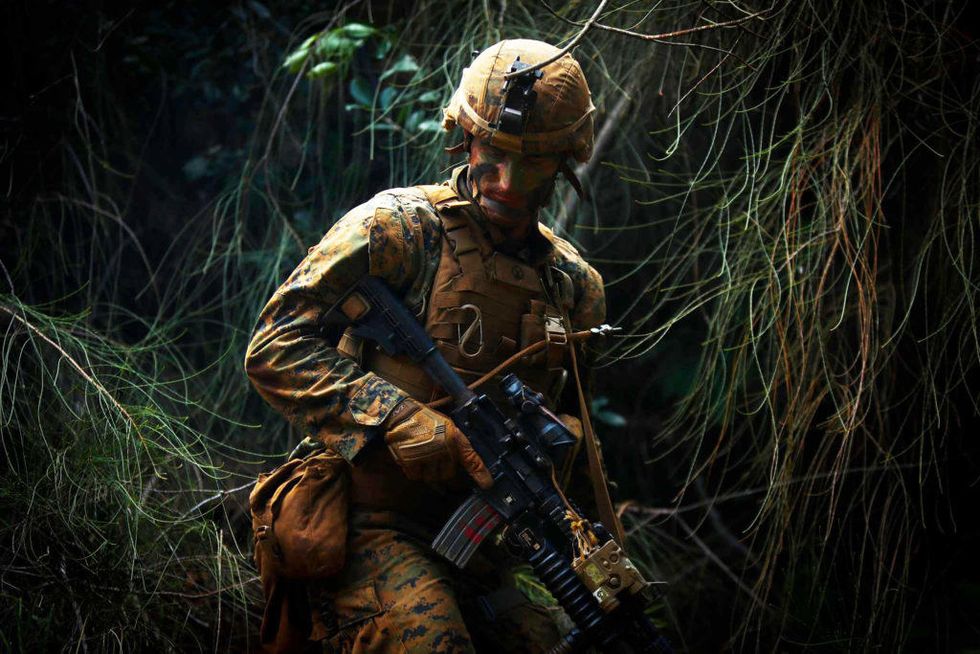 U.S. Marine Corps photo by Cpl. Aaron S. Patterson
COAST GUARD:
A U.S. Coast Guard HC-144 Ocean Sentry pilot from Coast Guard Aviation Training Center Mobile, Alabama, surveys the Apalachicola, Florida, area with night vision goggles for damage caused by Hurricane Hermine, Sept. 2, 2016. Hurricane Hermine was a Category 1 hurricane was the first hurricane to make landfall in Florida since 2005 before proceeding up the east coast of the United States.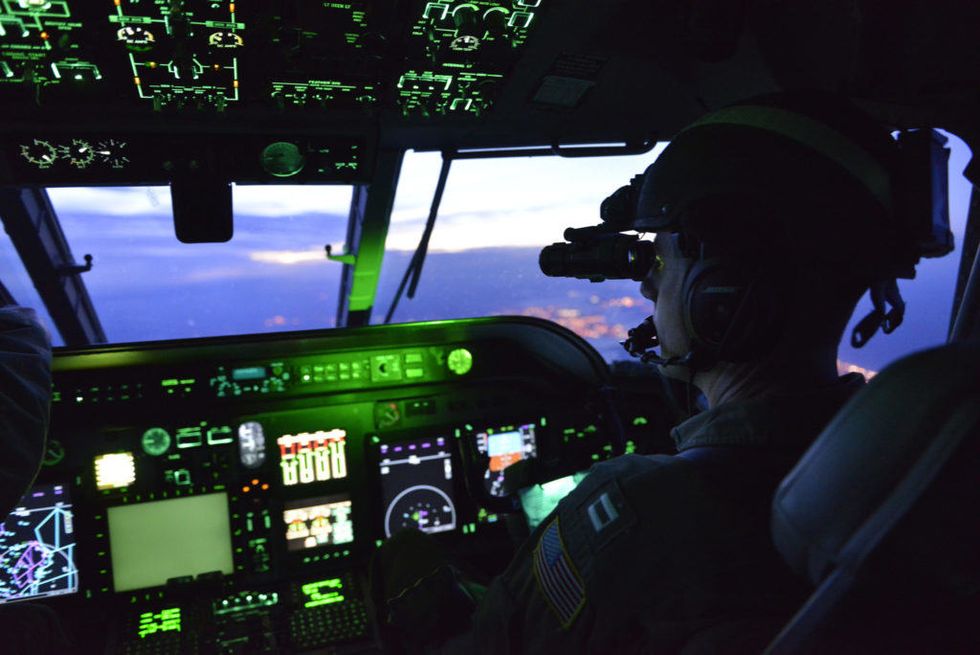 U.S. Coast Guard photo by Petty Officer 3rd Class Lexie Preston
Crewmembers from Coast Guard Station Honolulu transport members of the Honolulu Police Department Specialized Services Division aboard a 45-foot Response Boat-Medium offshore of Honolulu, Sept. 26, 2016. Station Honolulu served as a platform for HPD to conduct underway ship-boarding exercises aboard the Star of Honolulu.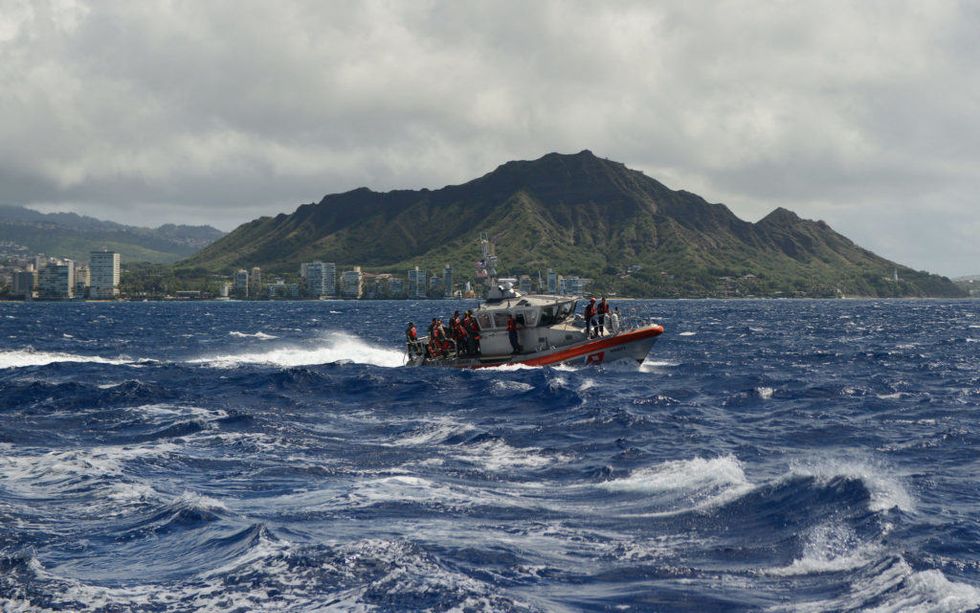 U.S. Coast Guard photos by Petty Officer 2nd Class Tara Molle
FAN SUBMISSION:
Tripler Army Medical Center air evacuation from Hickam Airfield.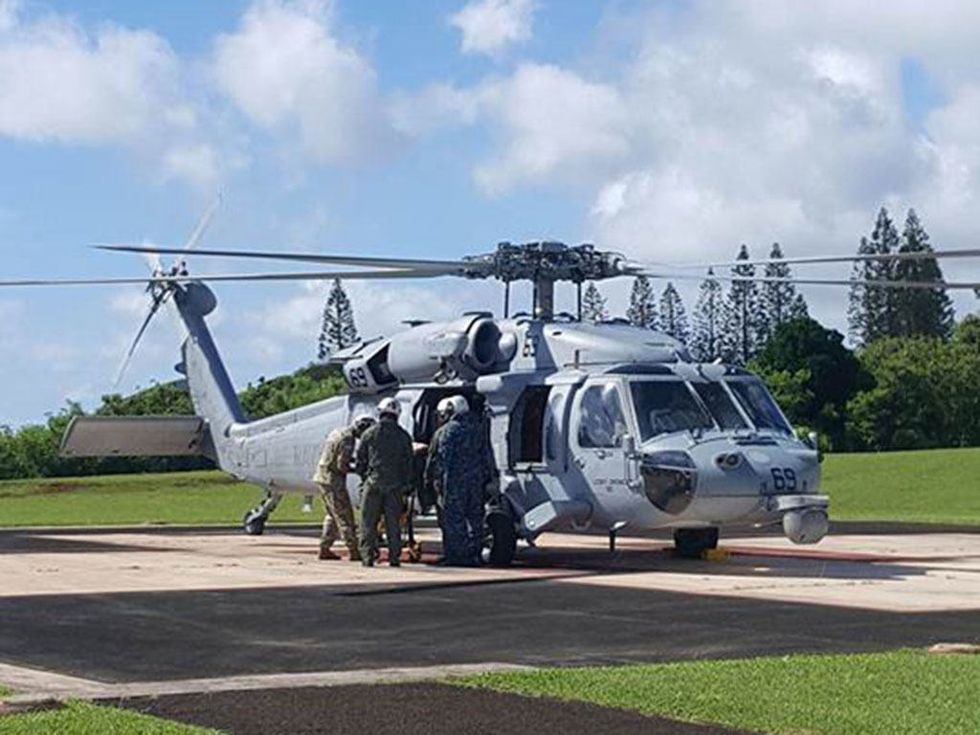 Photo by SGT. Gary J Real