Articles
October 15, 2016 07:00:00 EST
The military has very talented photographers in the ranks, and they constantly attempt to capture what life as a service member is like during training and at war. Here are the best military photos of the week:
---
AIR FORCE:
Airmen from the 755th Aircraft Maintenance Squadron work together to remove the panel on the right horizontal stabilizer of an EC-130H Compass Call at Davis-Monthan Air Force Base, Ariz., Aug. 30, 2016. The 755th AMXS plans and executes all equipment maintenance actions for 14 EC-130Hs.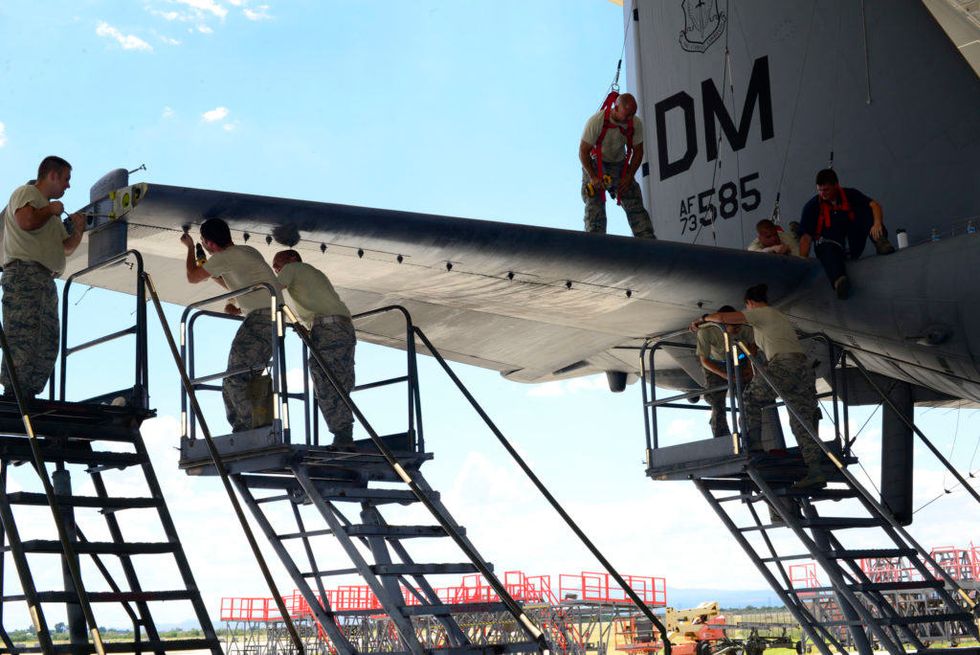 U.S. Air Force photo/Senior Airman Betty R. Chevalier
The Shockwave Jet Truck fires up its 12,000 horsepower jet engine on the flightline during the Thunder Over Georgia Air Show on Robins Air Force Base, Ga., Oct. 1, 2016.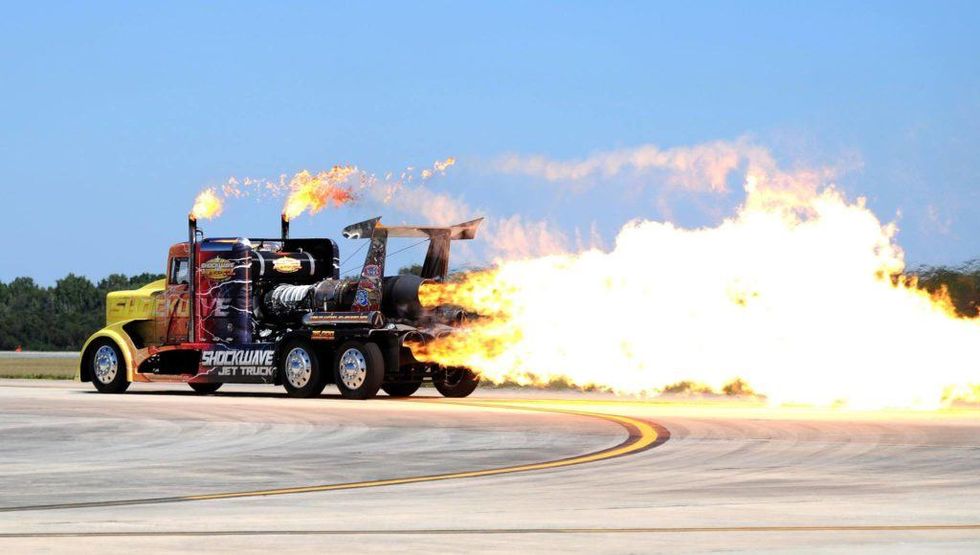 U.S. Air Force photo/Tech. Sgt. Stephen D. Schester
An F-22 Raptor from Joint Base Langley-Eustis, Va., sits on the ramp at Rickenbacker International Airport, Ohio, Oct. 7, 2016. The aircraft sheltered at the airport during Hurricane Matthew.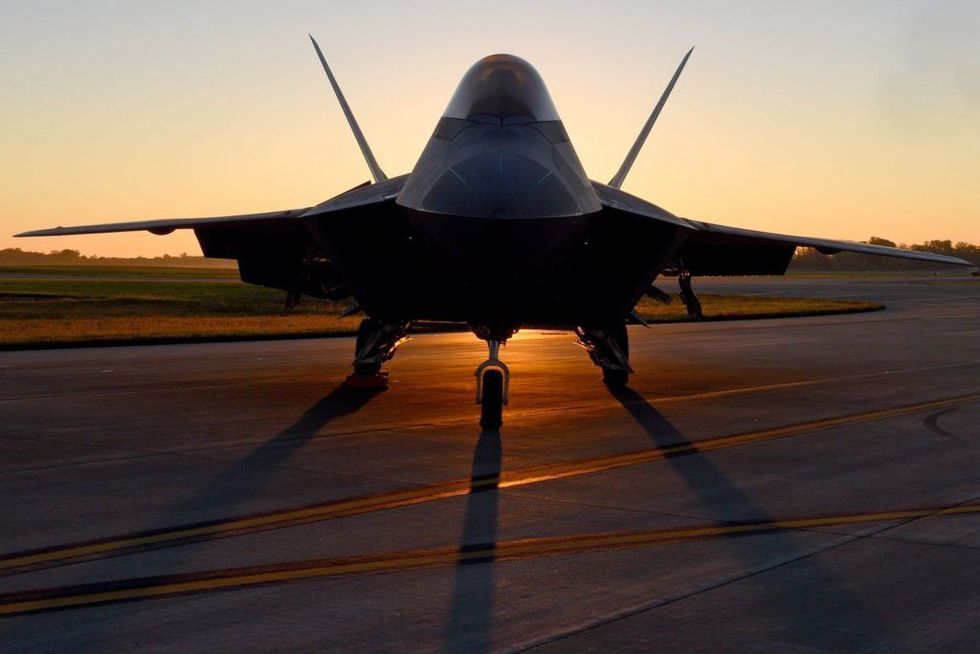 U.S. Air National Guard photo/Senior Master Sgt. Ralph Branson
ARMY:
U.S. Army Soldiers, assigned to 3rd Brigade Combat Team, 1st Cavalry Division, maneuver their M1A2 Abrams tank to avoid indirect fire during training at the National Training Center at Fort Irwin, Calif., Oct. 7, 2016.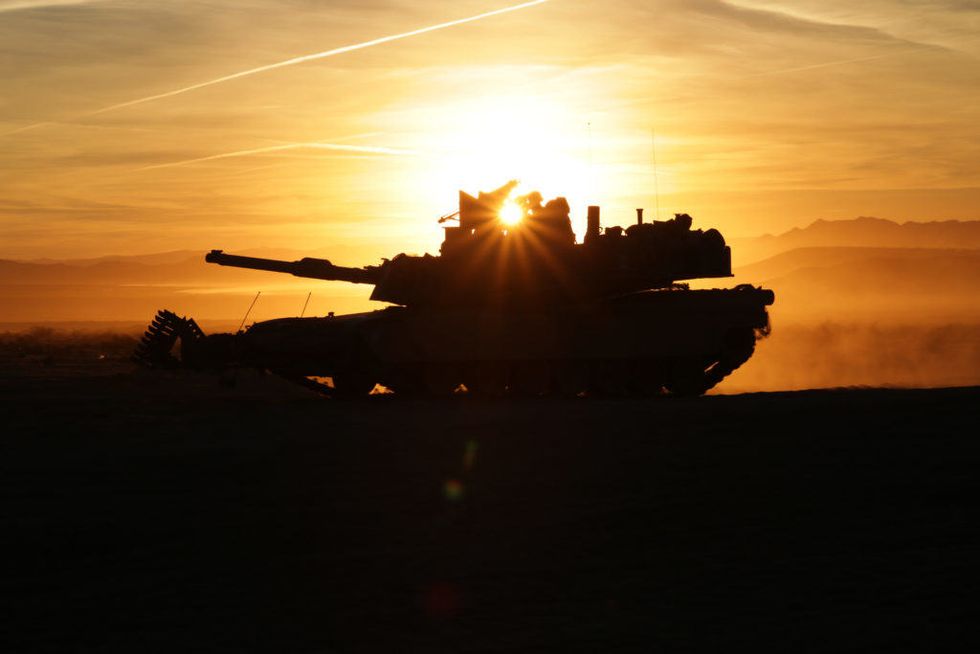 U.S. Army photo by Spc. Dedrick Johnson
A 11th Armored Cavalry Regiment-Blackhorse Soldier provides suppressing fire with a M249 machine gun against 3rd Brigade Combat Team, 1st Cavalry Division Soldiers attending training at the National Training Center on Fort Irwin, Calif., Oct. 4, 2016.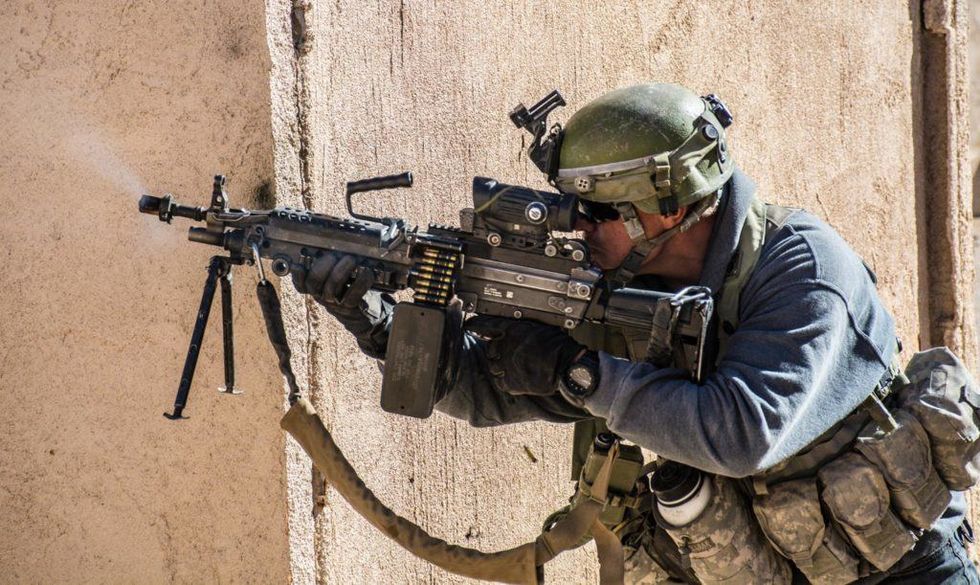 U.S. Army photo by Pvt. Austin Anyzeski
NAVY:
SAN FRANCISCO (Oct. 8, 2016) U.S. Navy Flight Demonstration Squadron, the Blue Angels, perform an Echelon Parade at Fleet Week San Francisco Air Show. The Blue Angels are scheduled to perform 56 demonstrations at 29 locations across the U.S. in 2016, which is the team's 70th anniversary year.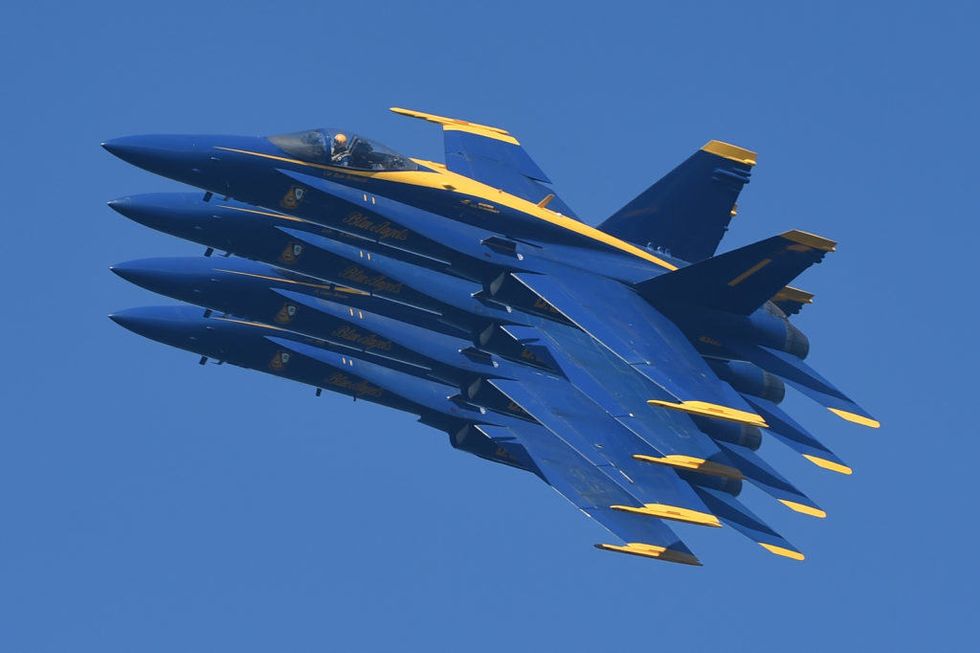 U.S. Navy photo by Seaman Dominick A. Cremeans
SOUTH CHINA SEA (Oct. 8, 2016) U.S. Navy Petty Officer 3rd Class David Coburn stands by as Landing Craft, Utility 1634, assigned to Naval Beach Unit (NBU) 7, embarks the well deck of the amphibious transport dock ship USS Green Bay (LPD 20) during Philippine Landing Exercise 33 (PHIBLEX). PHIBLEX 33 is an annual U.S.-Philippine bilateral exercise that combines amphibious landing and live-fire training with humanitarian civic assistance efforts to strengthen interoperability and working relationships.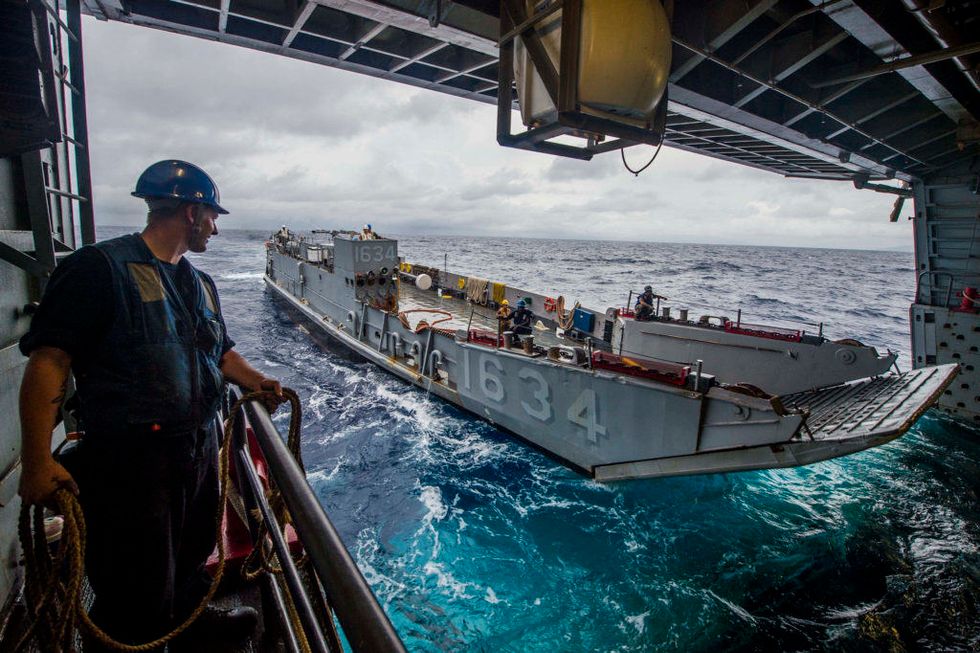 U.S. Navy photo by Petty Officer 3rd Class Patrick Dionne
MARINE CORPS:
Marines remove a tree from main road aboard Marine Corps Air Station Beaufort, South Carolina, Oct. 8. Marines and sailors with MCAS Beaufort worked to return the air station and Laurel Bay to normal operations. They removed debris and cleaned up main access roads to establish infrastructure after Hurricane Matthew.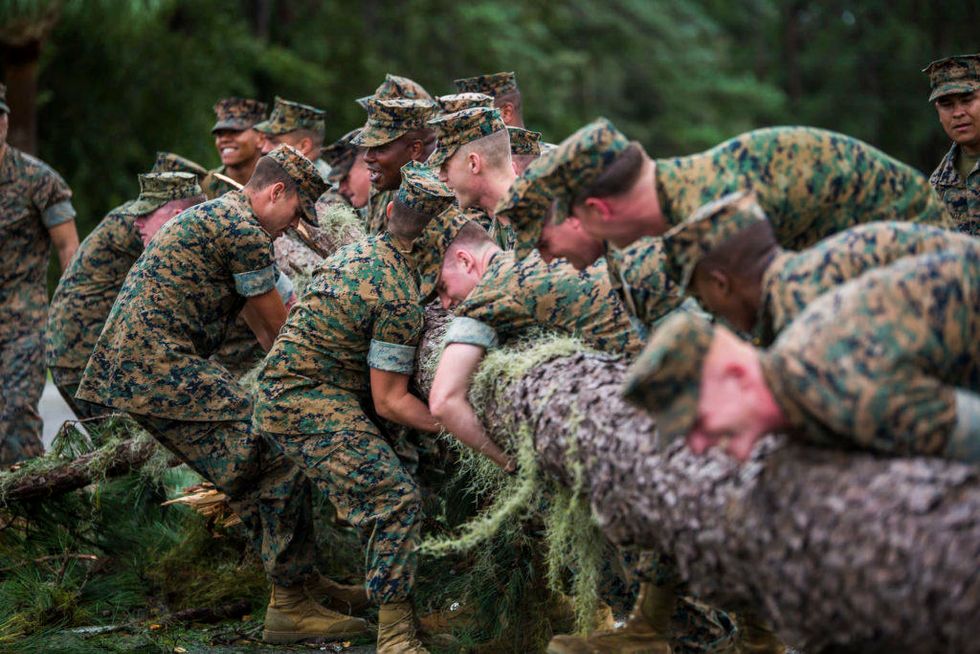 Marine Corps photo by Staff Sgt. Dengrier Baez
A U.S. Marine Corps UH-1Y Venom assigned to Marine Aviation Weapons and Tactics Squadron One engages targets during an urban close air support exercise at Yodaville, Yuma, Arizona, Sept. 30, 2016. The urban close air support exercise was part of Weapons and Tactics Instructor Course (WTI) 1-17, a seven-week training event, hosted by MAWTS-1 cadre, which emphasizes operational integration of the six functions of Marine Corps aviation in support of a Marine Air Ground Task Force.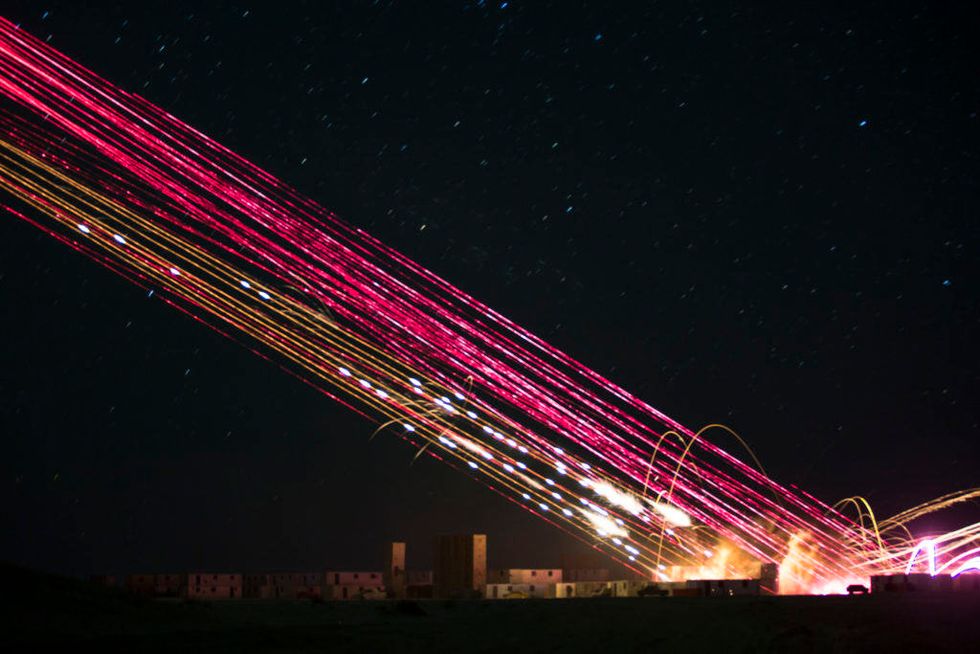 Marine Corps photo by Lance Cpl. Danny Gonzalez
COAST GUARD:
Coast Guard crew members from Air Station Clearwater, Florida, prepare an HC-130 Hercules airplane Saturday, Oct. 8, 2016, for an overflight. The crew flew to areas north of Daytona, Florida, for an assessment of Hurricane Matthew's damage and Vice Adm. Karl L. Schultz, commander Coast Guard Atlantic Area, held a press briefing when they landed.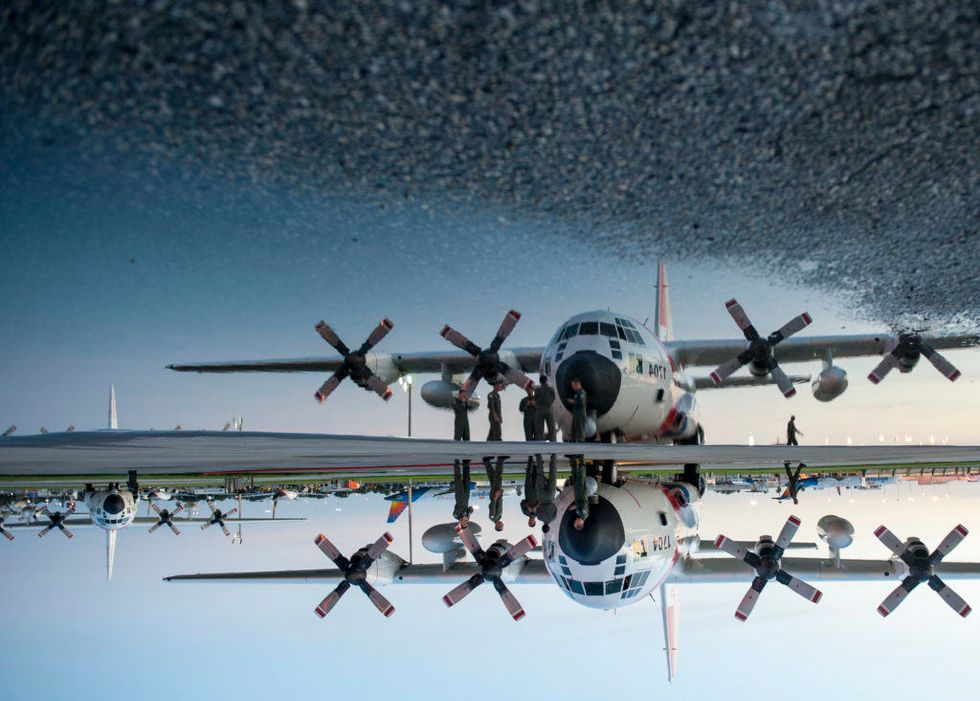 U.S. Coast Guard photo by Petty Officer 1st Class Michael De Nyse
Petty Officer 3rd Class Luis Martinez points to a training mannequin in the water Wednesday, Aug. 24, 2016, during a man overboard training exercise in Jacksonville, Florida. Martinez is one of several Coast Guard reservists from units throughout the 7th Coast Guard district attending a weeklong 45-foot Response Boat—Medium school at Coast Guard Station Mayport, Florida, to help sharpen their boat crewmember skills.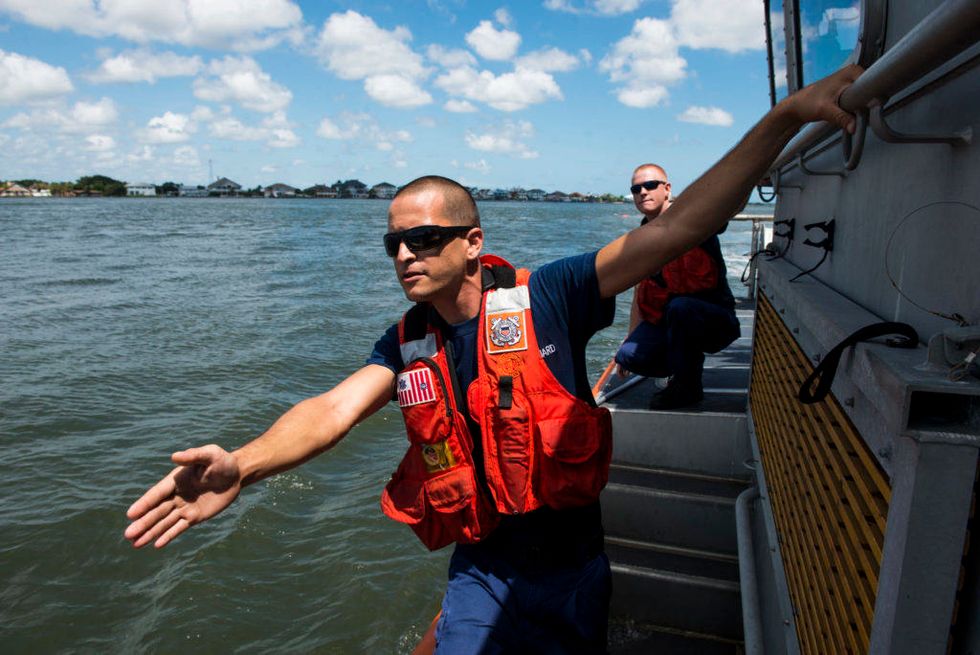 U.S. Coast Guard photo by Petty Officer 2nd Class Anthony L. Soto