Articles
November 18, 2016 18:09:15 EST
The military has very talented photographers in the ranks, and they constantly attempt to capture what life as a service member is like during training and at war. Here are the best military photos of the week:
---
AIR FORCE:
When the check engine light comes on... U.S. Air Force Senior Airman Jeremiah Davidson with the 153rd Maintenance Group, Wyoming Air National Guard replaces a turbine overheat detector on a C-130H Hercules aircraft, Sep. 26, 2016 in Cheyenne, Wyoming.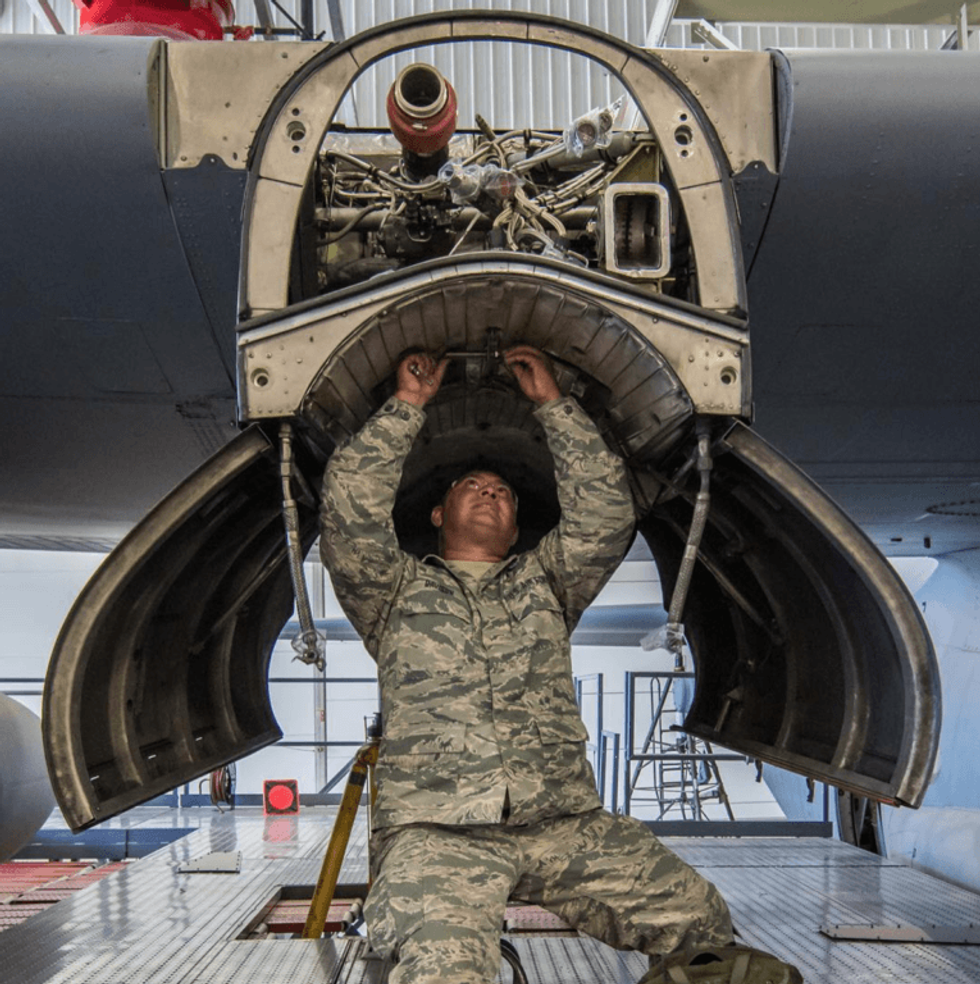 U.S. Air National Guard photo by Senior Master Sgt. Charles Delano
Expeditionary Aircraft Maintenance Squadron conduct a post-flight systems check on an E-8C Joint Surveillance Target Attack Radar System Oct. 20, 2016, following a mission supporting Operation Inherent Resolve. JSTARS uses its communications and radar systems to support ground attack units and direct air support throughout the area of responsibility.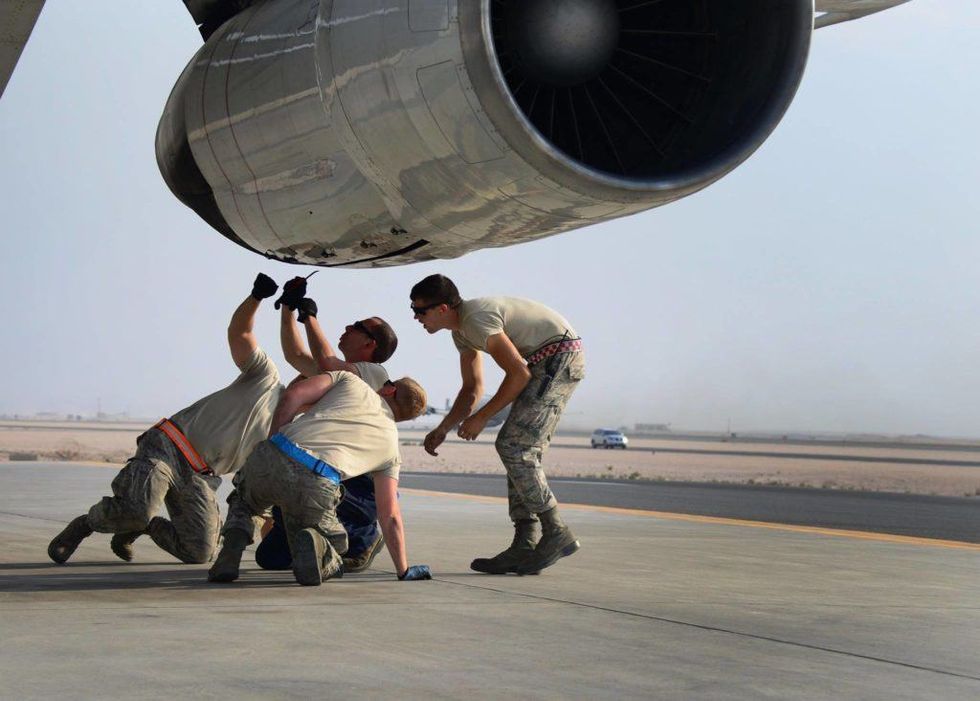 U.S. Air Force photo/Senior Airman Miles Wilson
ARMY:
1st Brigade, 1st Armored Division Soldiers buddy-carry a simulated casualty to a casualty collection point during training at the National Training Center at Fort Irwin, Calif., Nov. 11, 2016.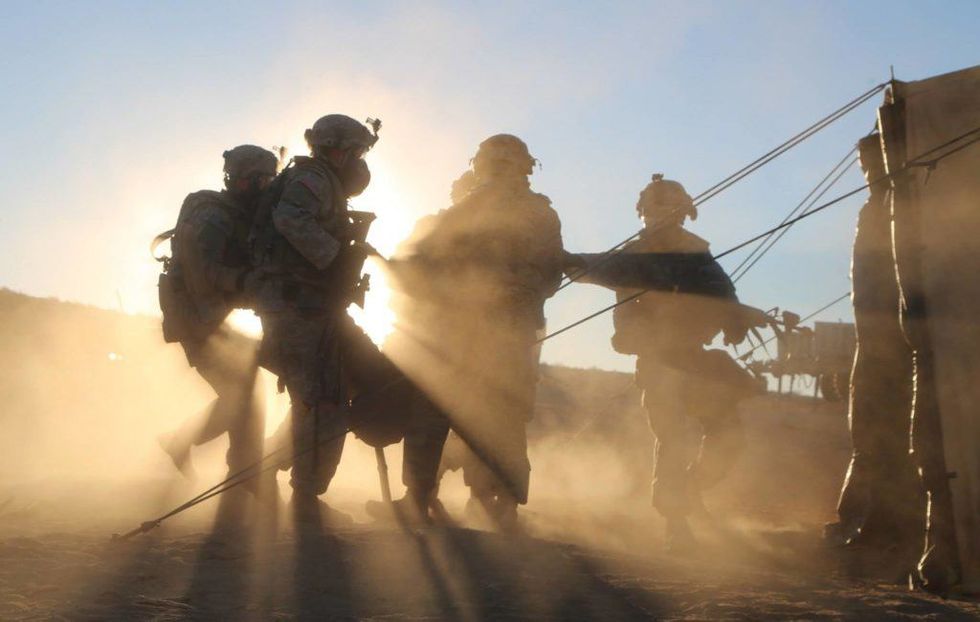 U.S. Army photo by Sgt. Nikayla Shodeen
4th Brigade Combat Team (Airborne), 25th Infantry Division paratroopers evacuate a simulated casualty during training conducted by U.S. Army Alaska at Joint Base Elmendorf-Richardson, Alaska, Nov. 8, 2016.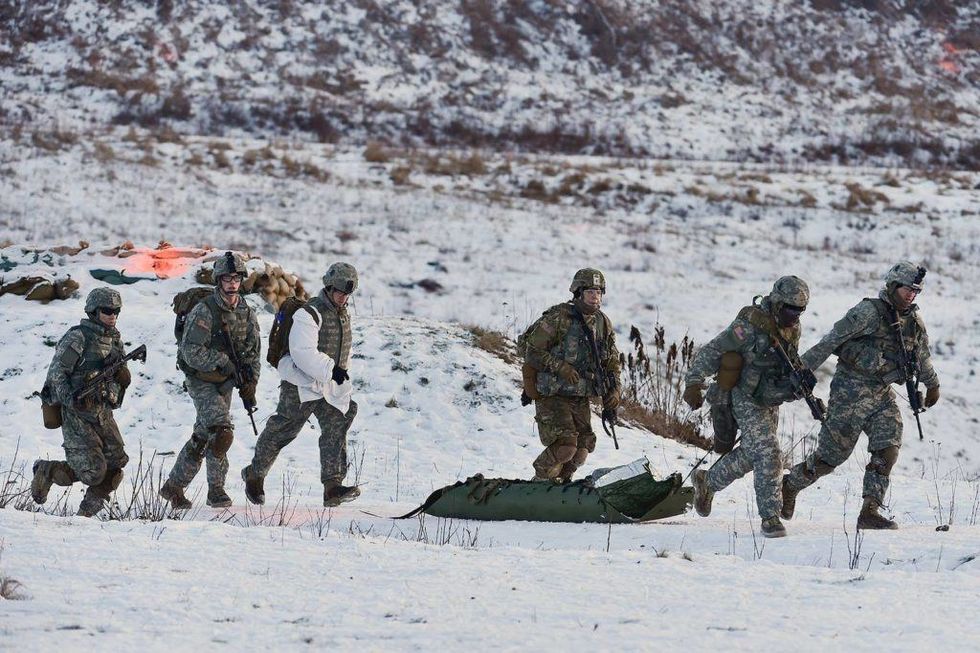 U.S. Army photo by Justin Connaher
NAVY:
CORONADO, Calif. (Nov. 14, 2016) The brightest moon in almost 69 years sets behind the aircraft carrier USS Theodore Roosevelt (CVN 71). The ship is moored and homeported in San Diego. It is undergoing a scheduled Planned Maintenance Availability.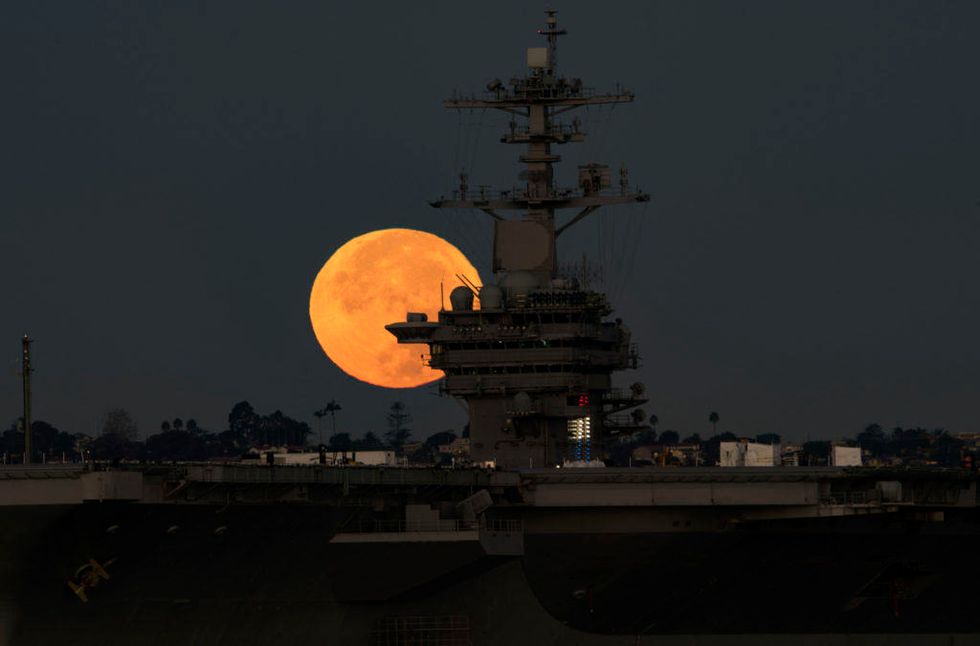 U.S. Navy photo by Petty Officer 2nd Class Abe McNatt
ARABIAN GULF (Nov. 14, 2016) An F/A-18F Super Hornet assigned to the Fighting Swordsmen of Strike Fighter Squadron (VFA) 32 launches from the flight deck of the aircraft carrier USS Dwight D. Eisenhower (CVN 69). The ship and its Carrier Strike Group are deployed in support of Operation Inherent Resolve, maritime security operations and theater security cooperation efforts in the U.S. 5th Fleet area of operations.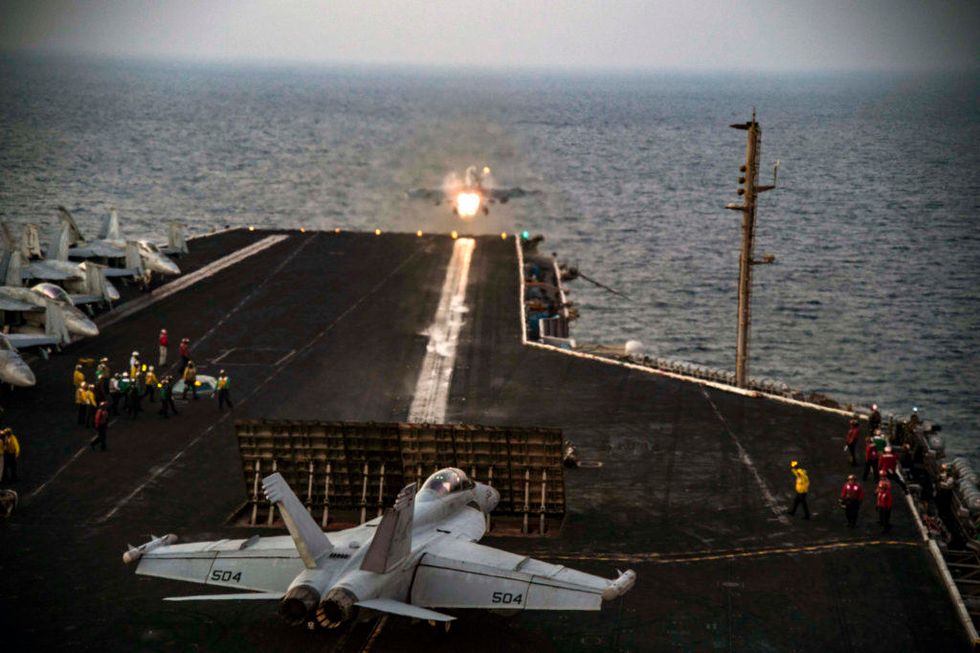 U.S. Navy photo by Petty Officer 3rd Class Nathan T. Beard
MARINE CORPS:
An AV-8B Harrier assigned to Marine Attack Squadron (VMA) 223 conducting an aerial refuel near Marine Corps Air Station Cherry Point, North Carolina, Nov. 15, 2016.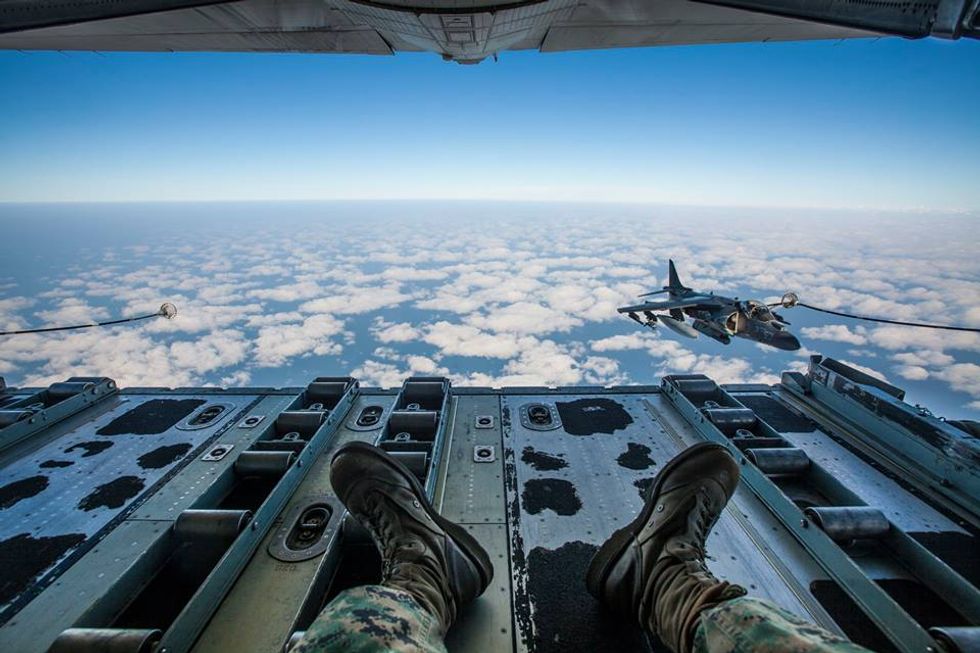 U.S. Air Force photo by Lance Cpl. Anthony J. Brosilow from MCAS Cherry Point.
Dr. Ernest James Harris, Jr., a Montford Point Marine, received the Congressional Gold Medal on November 12.
"Anyone who knows a Marine, knows they are a Marine regardless of race, religion or creed and nowhere this is truer than in war."
—U.S. Sen. Brian Schatz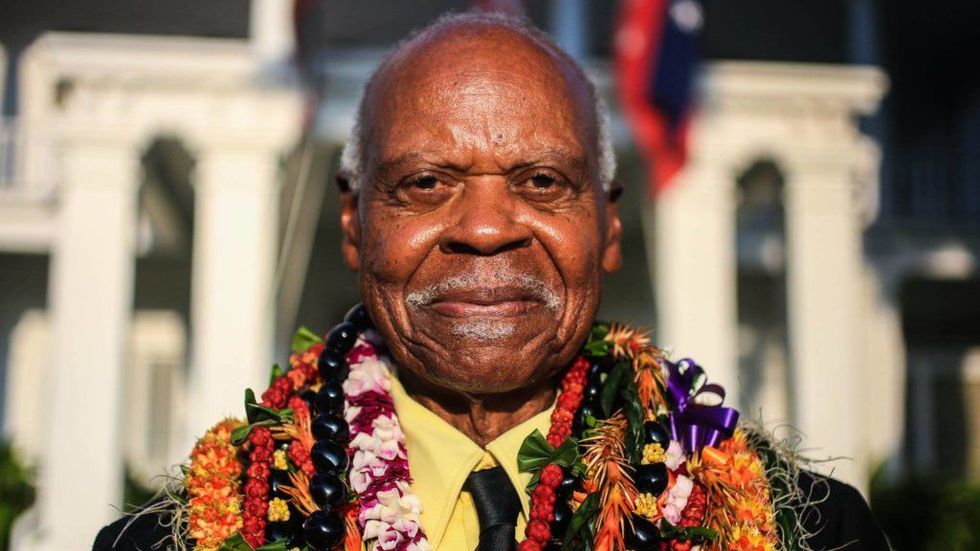 U.S. Marine Corps photo
COAST GUARD:
Here is a portrait of one of our many courageous shipmates from Air Station Miami.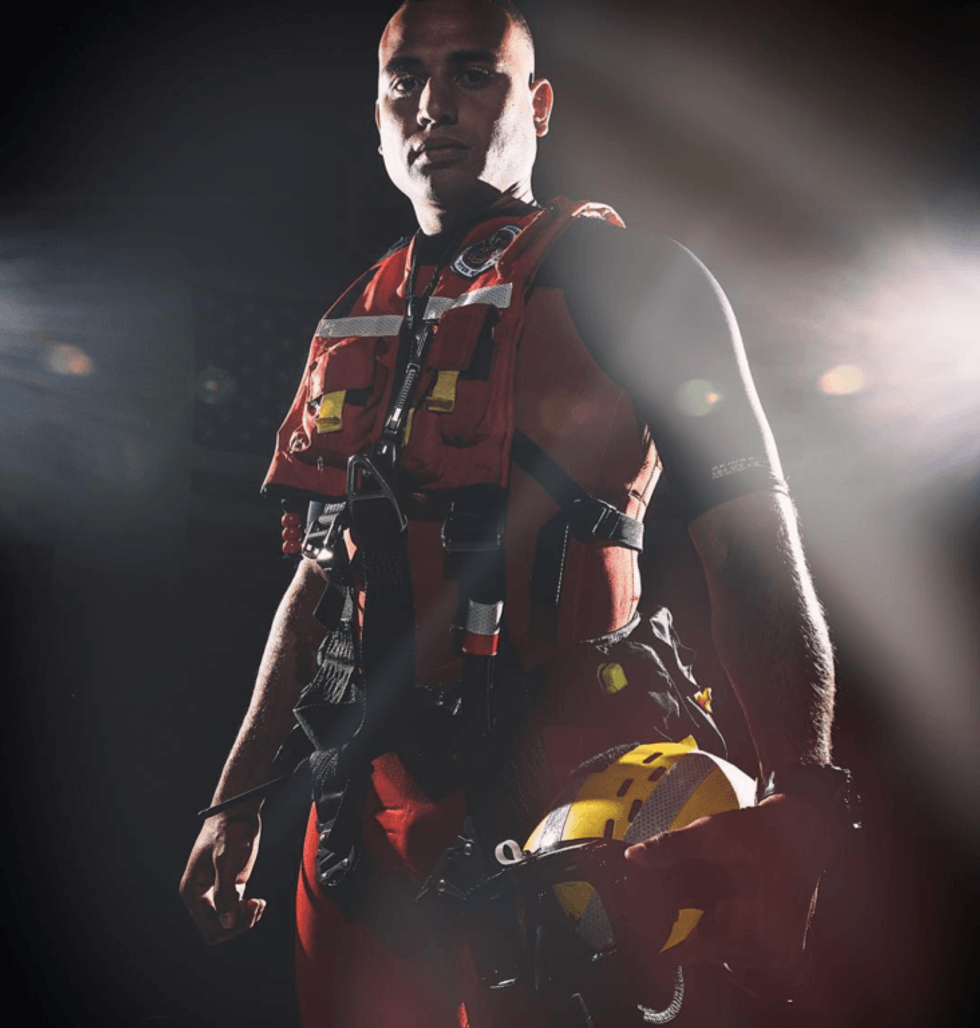 U.S. Coast Guard photo
Hoisting operations. Thumbs up.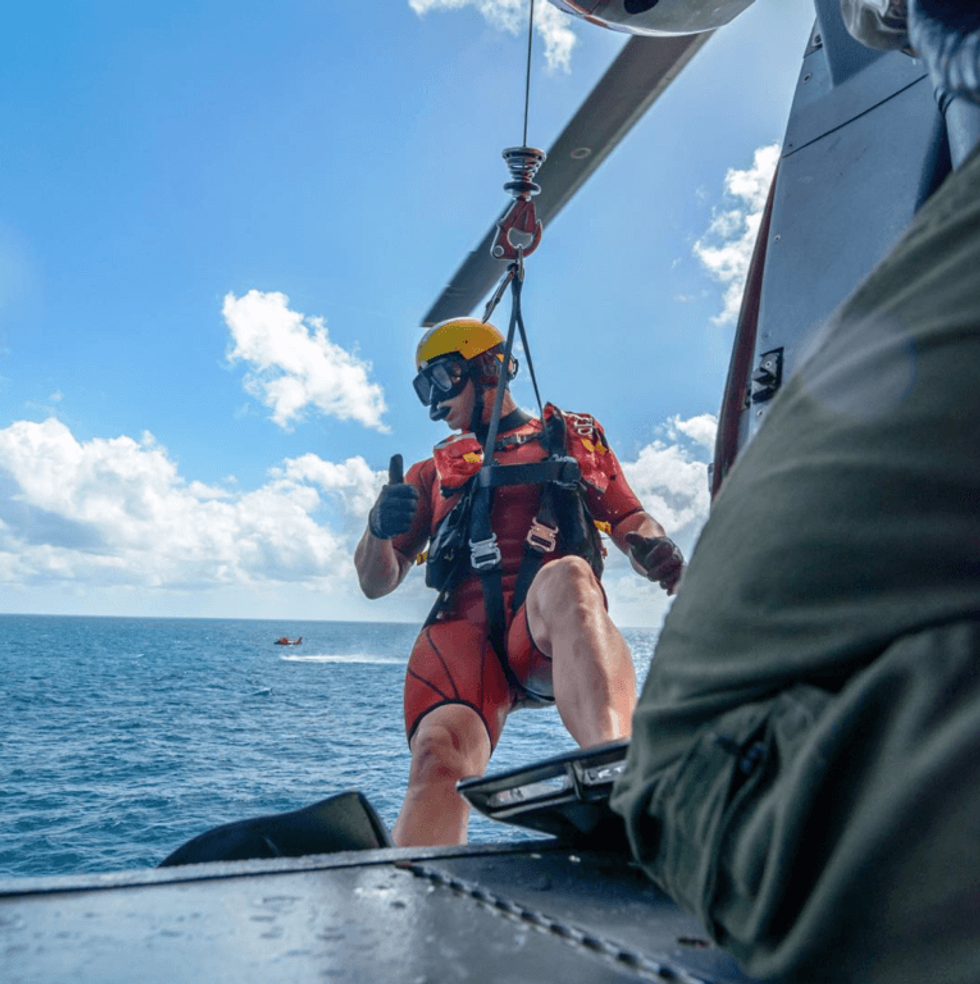 U.S. Coast Guard photo