Articles
April 02, 2016 07:00:10 EST
The military has very talented photographers in the ranks, and they constantly attempt to capture what life as a service member is like during training and at war. Here are the best military photos of the week:
---
AIR FORCE:
Survival, evasion, resistance and escape specialists wait before performing static line jumps as the door of a C-130 Hercules, assigned to Dobbins Air Reserve Base, Ga., opens over the Nevada Test and Training Range, Nev., March 11, 2016. SERE specialists lead the Air Force emergency parachuting program and conduct extensive testing of parachuting systems. They are uniquely suited to analyze the operating environment to plan for evasion, captivity and recovery considerations.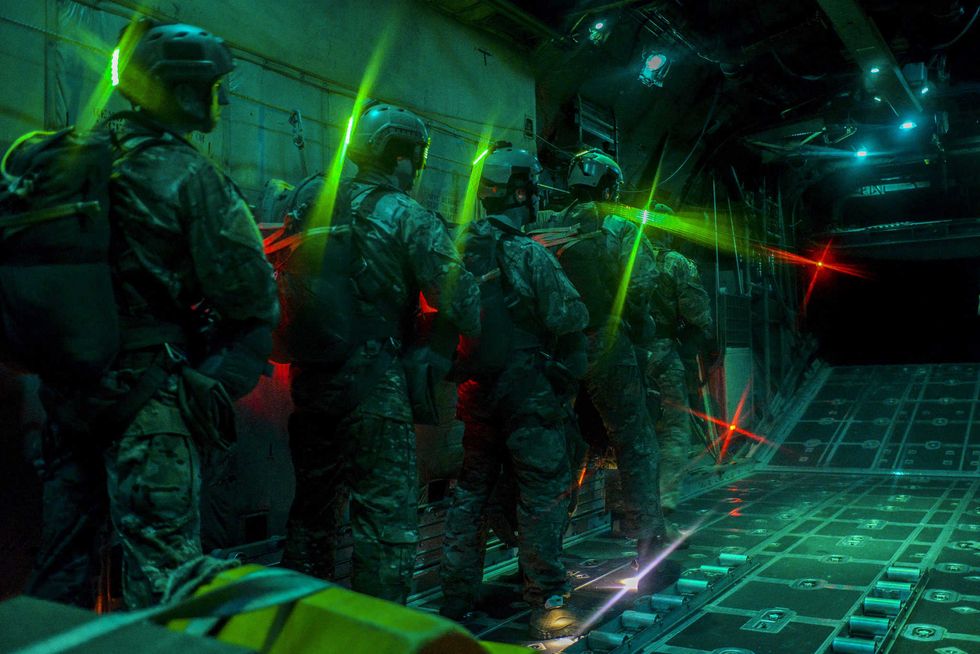 U.S. Air Force photo/Airman 1st Class Kevin Tanenbaum
Airmen, carrying 35-pound rucksacks, participate in the 2016 Bataan Memorial Death March with 6,600 other participants March 20, 2016, at White Sands Missile Range, N.M. The 27th annual march was 26.2 miles long and served as a reminder for today's generation of the harsh conditions World War II veterans endured during their 60-mile march to a prisoner-of-war camp in the Philippines.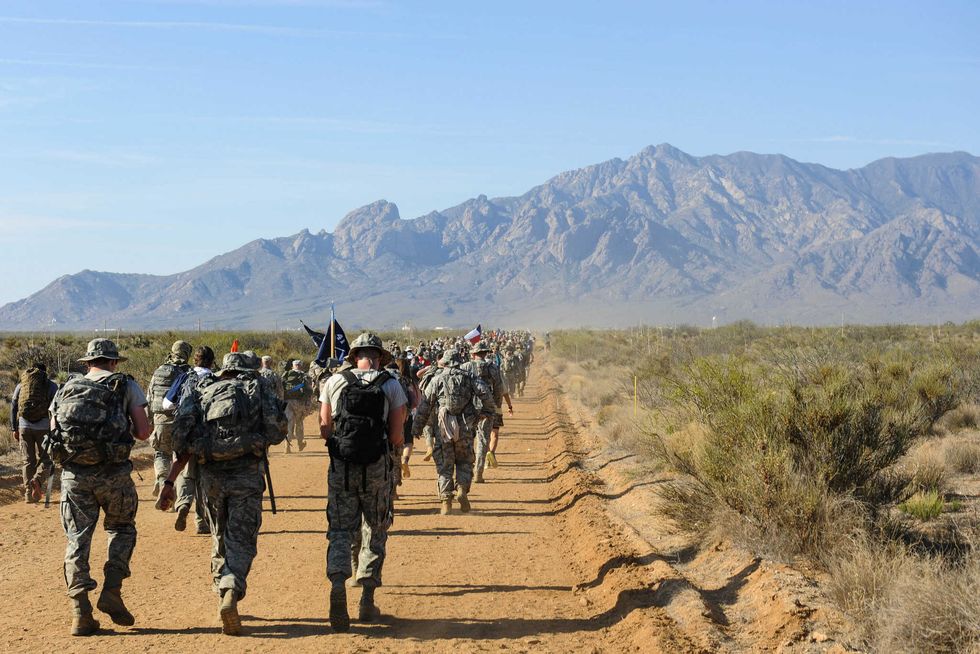 U.S. Air Force photo/Senior Airman Harry Brexel
ARMY:
A Soldier rushes to his next position during the third day of testing at the Expert Infantry Badge qualification held on Fort Jackson, S.C. March 31, 2016.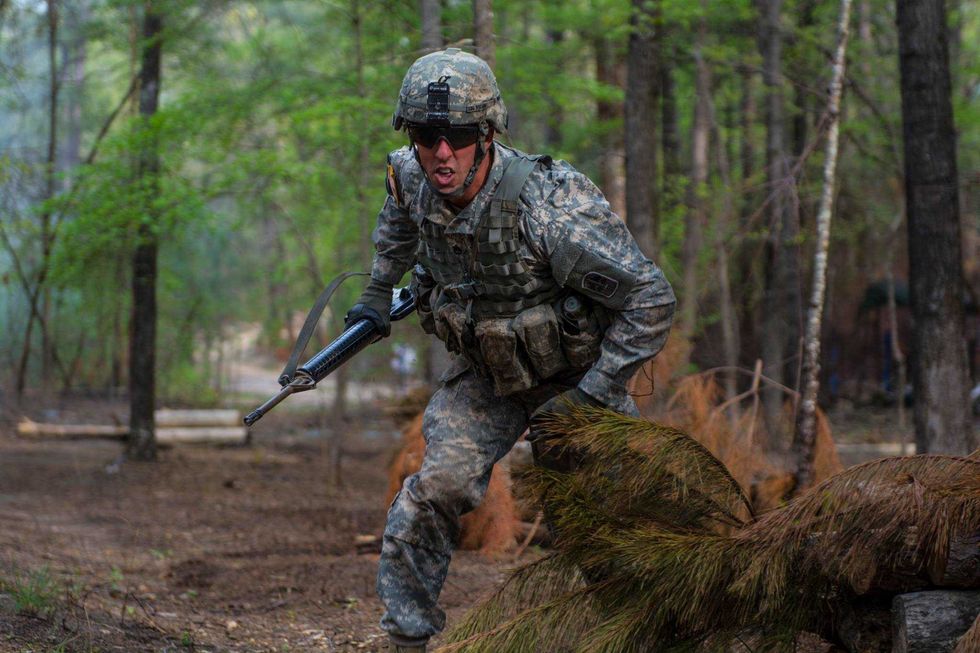 U.S. Army photo by Sgt. 1st Class Brian Hamilton
A Soldier, assigned to 1-2 SBCT, 7th Infantry Division, conducts aerial radiological survey training from a 16th Combat Aviation Brigade UH-60 Black Hawk helicopter at Joint Base Lewis-McChord, Wash., March 24, 2016.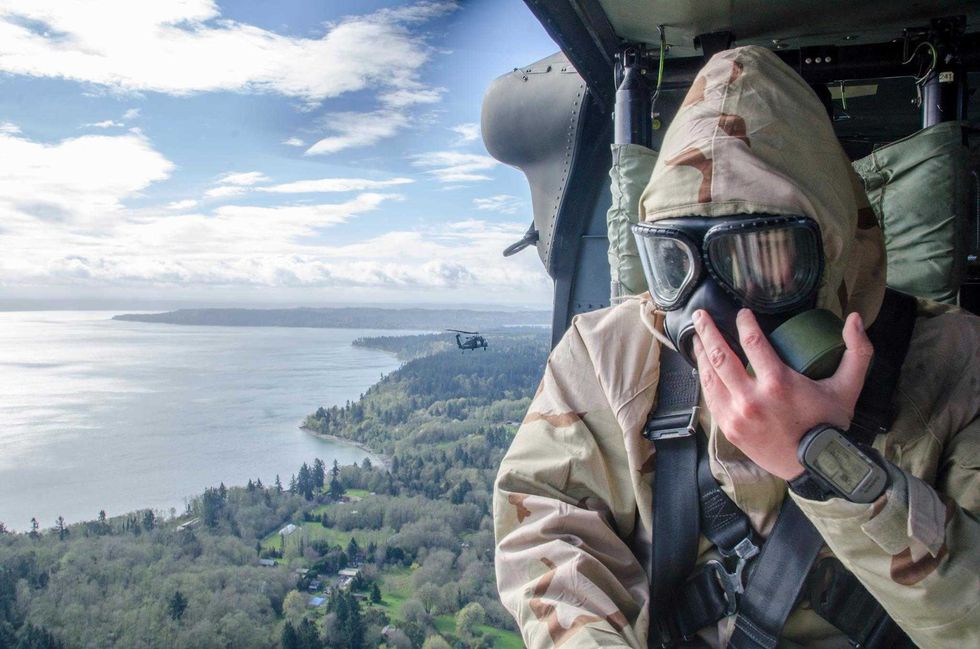 U.S. Army photo by Staff Sgt. Samuel Northrup
NAVY:
SOUDA BAY, Greece (March 25, 2016) The Arleigh Burke-class guided-missile destroyer USS Donald Cook (DDG 75), departs Souda Bay, Greece, following a scheduled port visit. Donald Cook is forward deployed to Rota, Spain, and is conducting naval operations in the U.S. 6th Fleet area of operations in support of U.S. national security interests in Europe and Africa.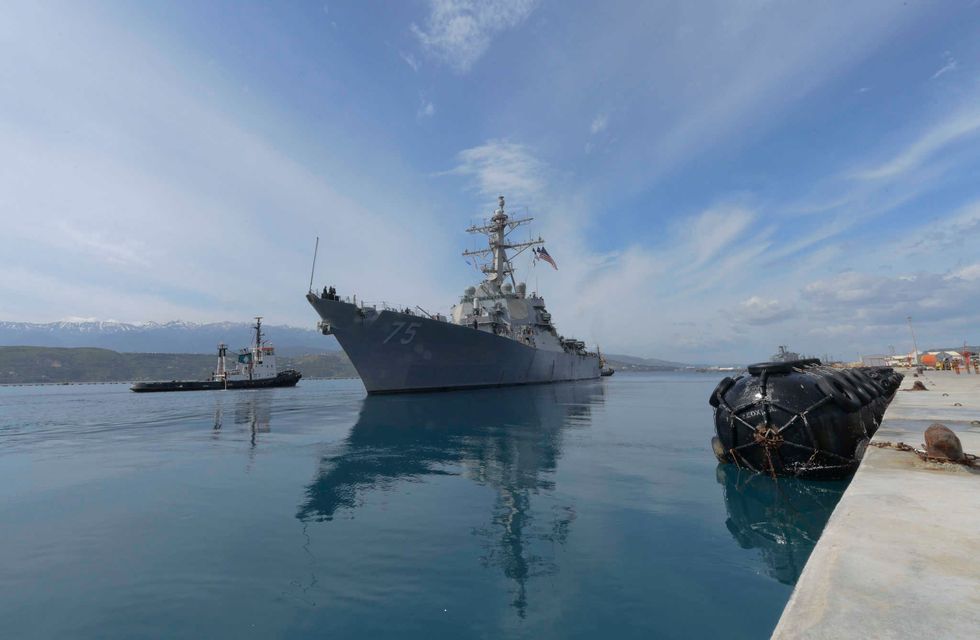 U.S. Navy photo by Heather Judkins
NORFOLK (March 30, 2016) An MH-53E Sea Dragon helicopter from the Blackhawks of Helicopter Mine Countermeasures Squadron (HM) 15 conducts an aerial refueling exercise with a Lockheed Martin KC-130 tanker. Navy and Marine Corps aviators regularly conduct training in order to maintain mission readiness.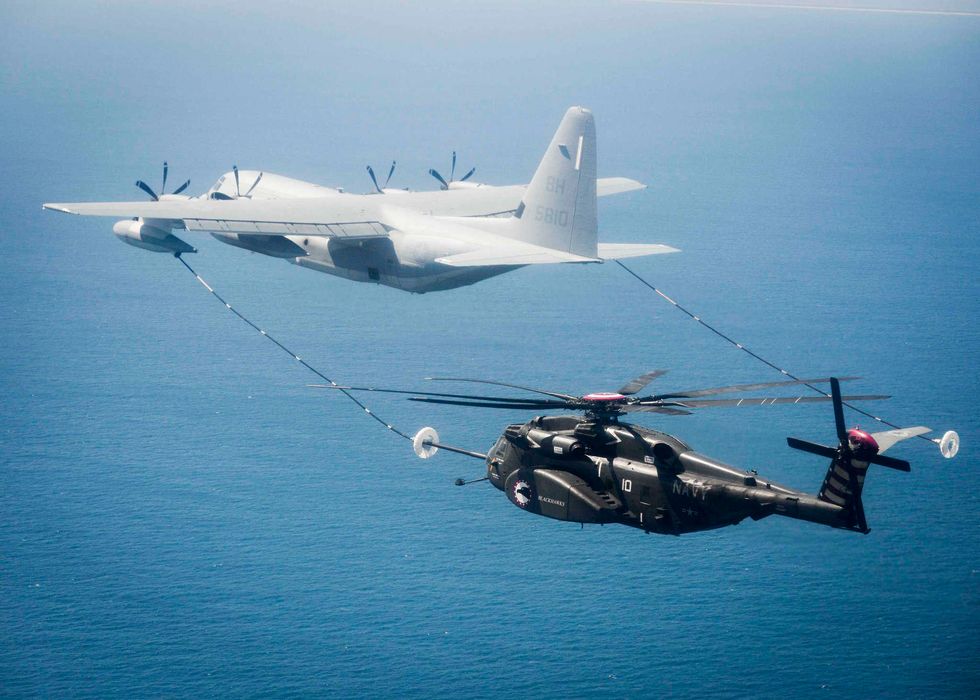 U.S. Navy photo by Mass Communication Specialist 3rd Class Taylor N. Stinson
MARINE CORPS:
A U.S. Navy Corpsman assigned to Field Medical Training Battalion East (FMTB-E), checks on members of his squad during a final exercise (FINEX) at Camp Johnson, N.C., March 1, 2016. FINEX is a culminating event at FMTB-E which transitions Sailors into the Fleet Marine Force.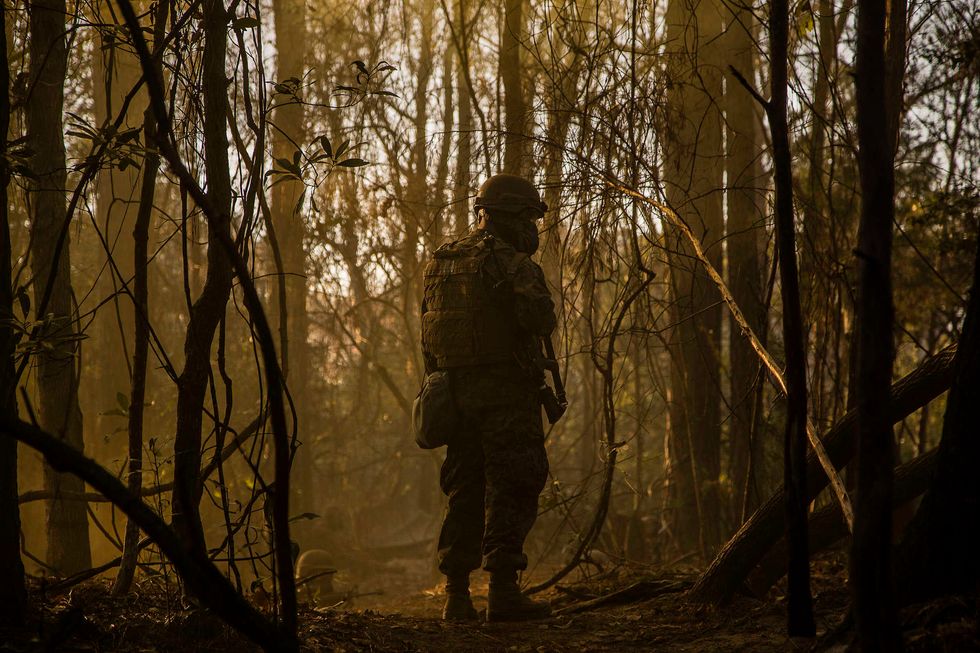 U.S. Marine Corps photo by Sgt. James R. Skelton
U.S. Marines with the Marine Corps Engineer School (MCES) at Courthouse Bay, participate in tug of war competition during a field meet at Ellis Field on Camp Lejeune, North Carolina, March 17, 2016. The MCES holds a field meet annually in order to promote camaraderie and competition.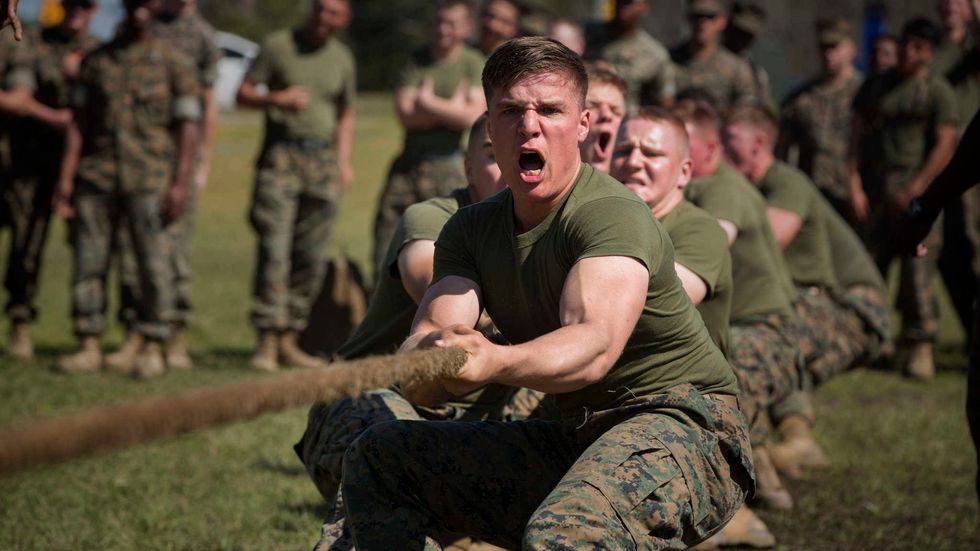 U.S. Marine Corps photo by Lance Cpl. Tyler W. Stewartg
COAST GUARD:
Chief Petty Officer Mark Wanjongkhum and Chief Warrant Officer Michael Allen, both from Surface Forces Logistics Center, walk around the U.S. Coast Guard Cutter Healy while in dry dock at Vigor Shipyard in Seattle, March 31, 2016. Healy will return to the water this week after three months of maintenance.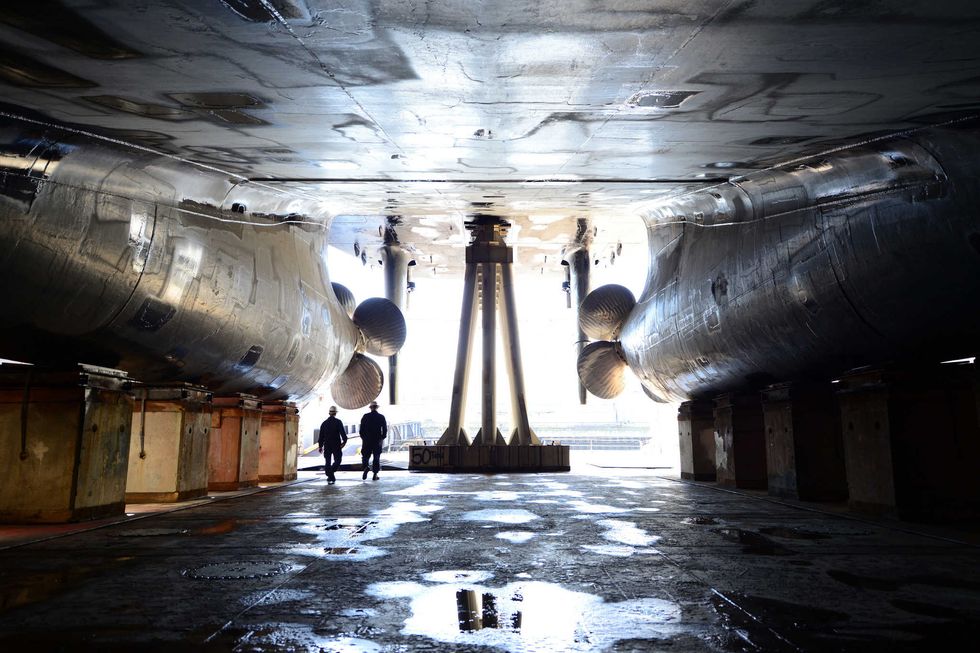 U.S. Coast Guard photo by Petty Officer 1st Class Zac Crawford
A C-27J Medium Range Surveillance airplane sits on the runway at Coast Guard Aviation Logistics Center in Elizabeth City, North Carolina, Thursday, March 31, 2016. The C-27J is the newest Coast Guard aircraft to join the fleet and will be used in maritime patrol, drug and migrant interdiction, disaster response, and search and rescue missions.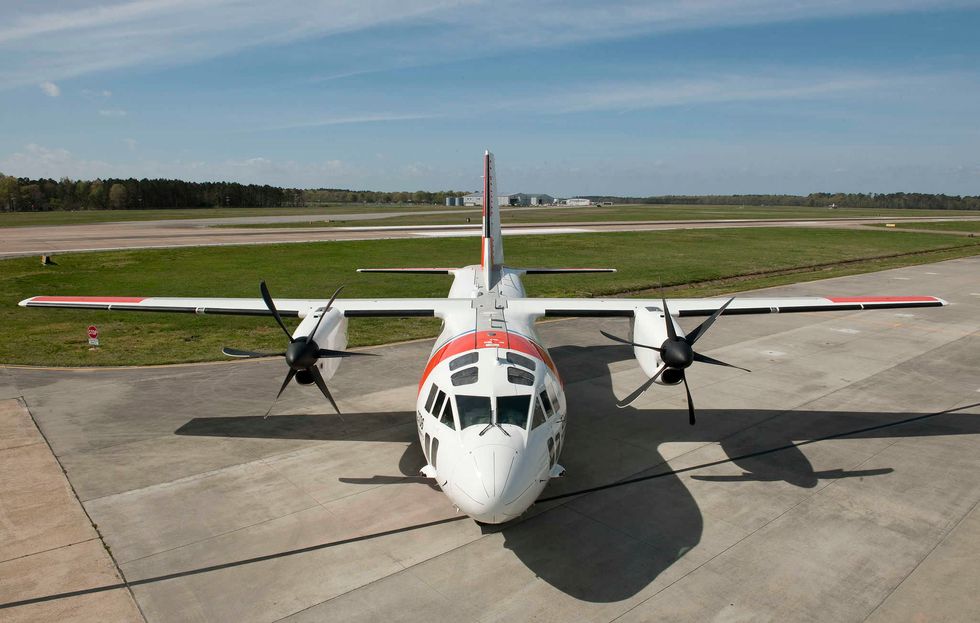 U.S. Coast Guard photograph by Chief Petty Officer NyxoLyno Cangemi