Articles
April 23, 2016 07:00:28 EST
The military has very talented photographers in the ranks, and they constantly attempt to capture what life as a service member is like during training and at war. Here are the best military photos of the week:
---
AIR FORCE:
Two C-17 Globemaster IIIs from the 437th Airlift Wing prepare to drop Soldiers from the 82nd Airborne Division at Fort Bragg, N.C., April 15, 2016. The mass tactical exercise helped prepare both units for any future real-world scenarios they may face.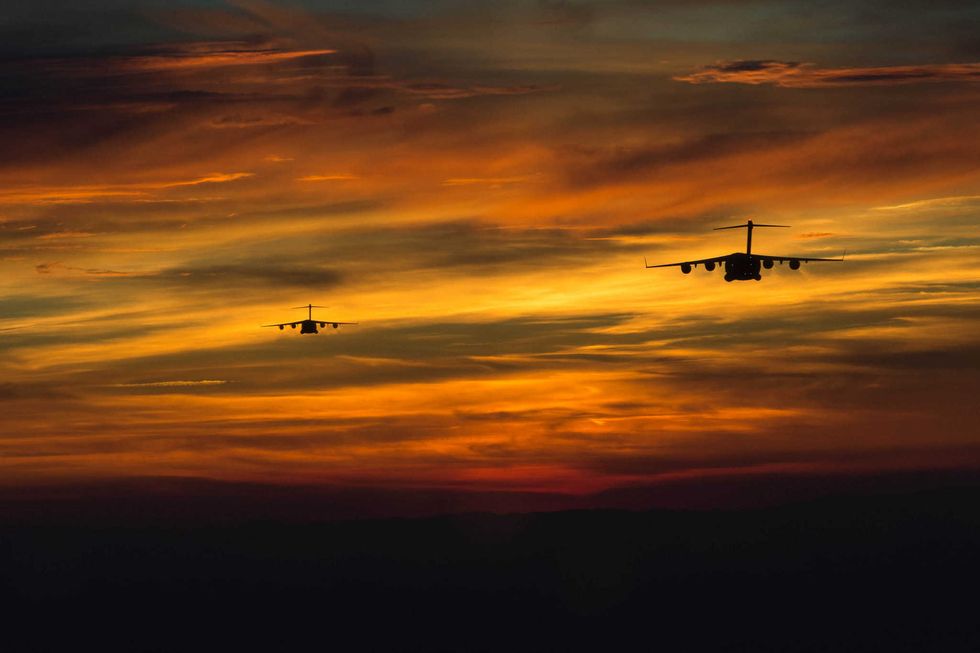 U.S. Air Force photo/Senior Airman Taylor Queen
Members with the 374th Maintenance Squadron pull a C-130 Hercules at Yokota Air Base, Japan, April 15, 2016. The aircraft was pulled as part of the 374th Maintenance Group's Maintenance Rodeo Competition, which pits squadrons against each other in various tasks to win points toward an award and bragging rights.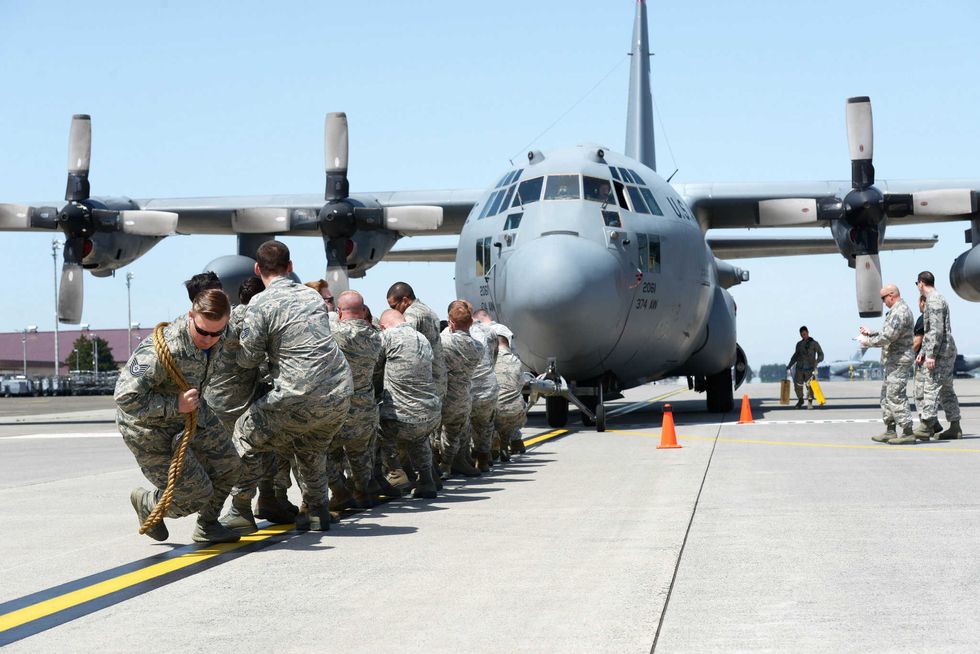 U.S. Air Force photo/Staff Sgt. Cody H. Ramirez
ARMY:
Soldiers assigned to 82nd Combat Aviation Brigade, 82nd Airborne Division, pilot 32 OH-58D Kiowa Warrior helicopters during a during farewell flight over Fort Bragg, N.C., April 15, 2016. The flyover served as a final "thank you" and farewell to the residents of the Fort Bragg and Fayetteville community.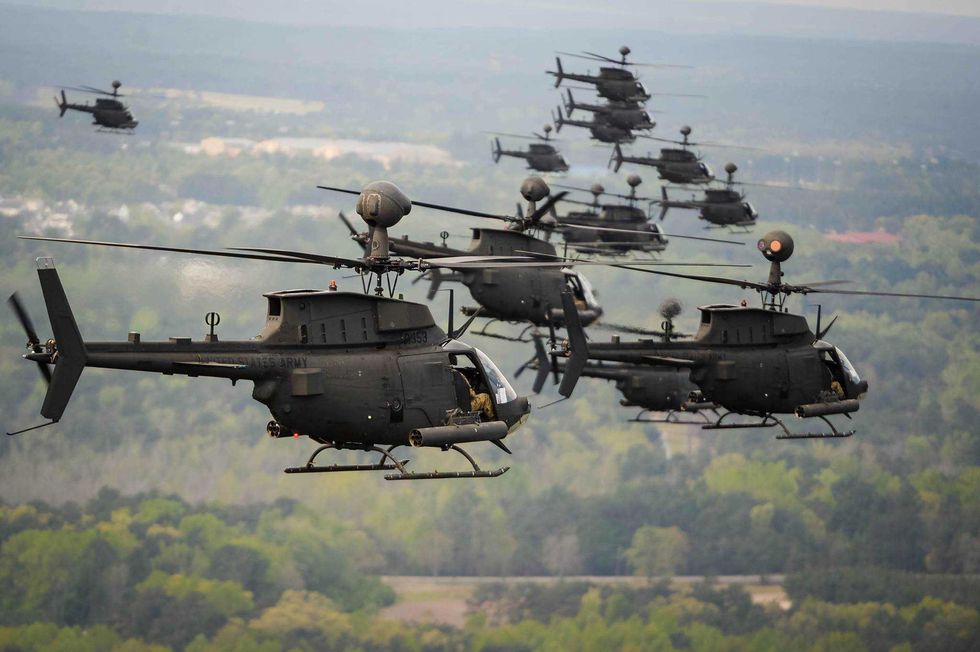 U.S. Department of Defense (DOD) photo by Kenneth Kassens
Soldiers, assigned to 173rd Airborne Brigade, conduct a simulated air assault operation during exercise #SaberJunction 16 at 7th Army JMTC, Grafenwoehr, Germany, April 18, 2016. The exercise includes nearly 5,000 participants from 16 NATO partner nations and is designed to evaluate the readiness of U.S. Army Europe based combat brigades.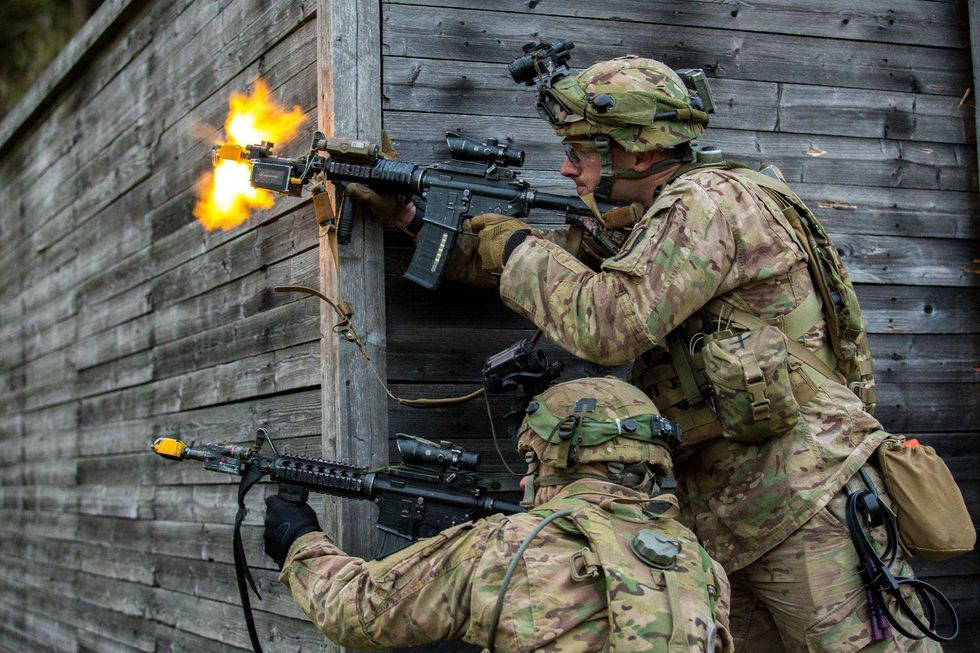 U.S. Army photo by Pfc. Randy Wren
NAVY:
KUMAMOTO, Japan (April 19, 2016) An MV-22B Osprey aircraft from Marine Medium Tilitrotor Squadron (VMM) 265 attached to the 31st Marine Expeditionary Unit departs JS Hyuga (DDH 181) in support of the Government of Japan's relief efforts following earthquakes near Kumamoto. The long-standing alliance between Japan and the U.S. allows U.S. military forces in Japan to provide rapid, integrated support to the Japan Self-Defense Force and civil relief efforts.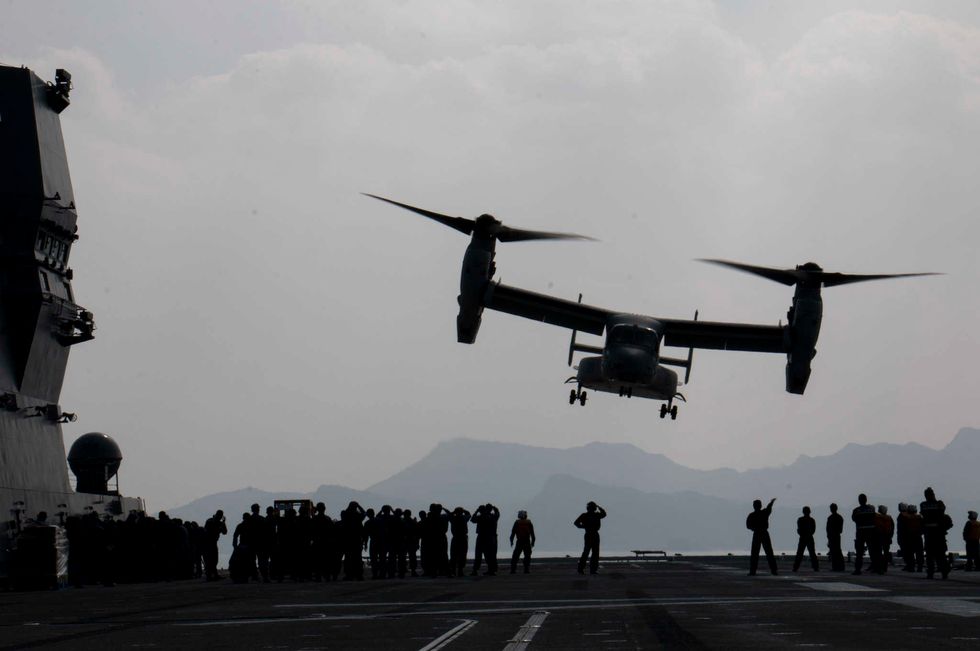 U.S. Navy Photo by Mass Communication Specialist 3rd Class Gabriel B. Kotico
ATLANTIC OCEAN (April 20, 2016) Senior Chief Hospital Corpsman Nicholas Noviello inspects Sailors' dress white uniforms in the hangar bay of the aircraft carrier USS Dwight D. Eisenhower (CVN 69), the flagship of the Eisenhower Carrier Strike Group. Ike is underway preparing for an upcoming scheduled deployment.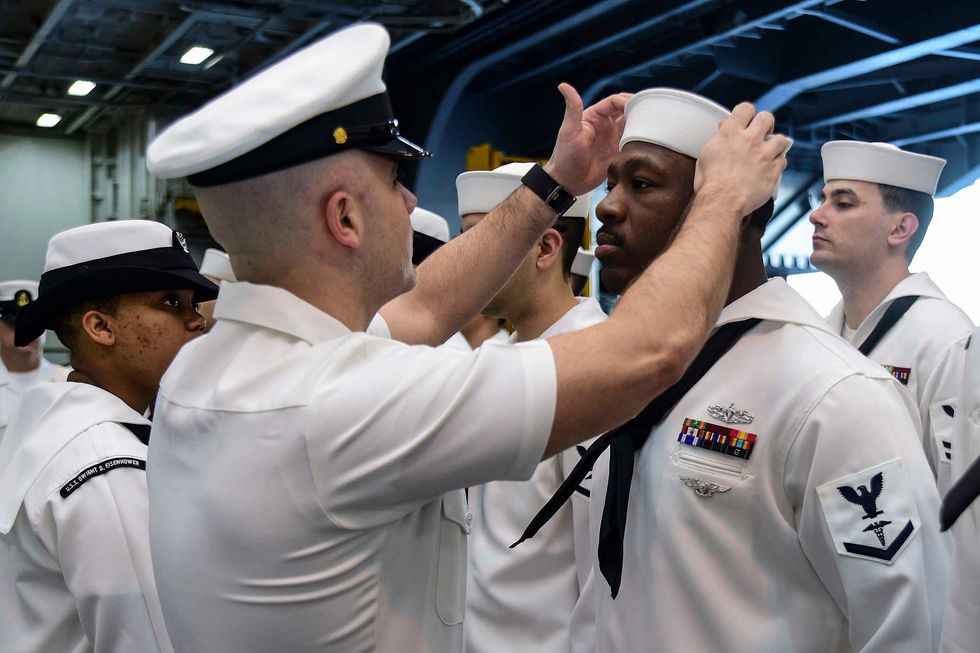 U.S. Navy photo by Mass Communication Specialist 3rd Class Theodore Quintana
MARINE CORPS:
Staff Sgt. Dylan M. Worrell observes the terrain at the bottom of a cavern before commencing confined space entry training at a cave on Marine Corps Air Station Futenma, Okinawa, Japan.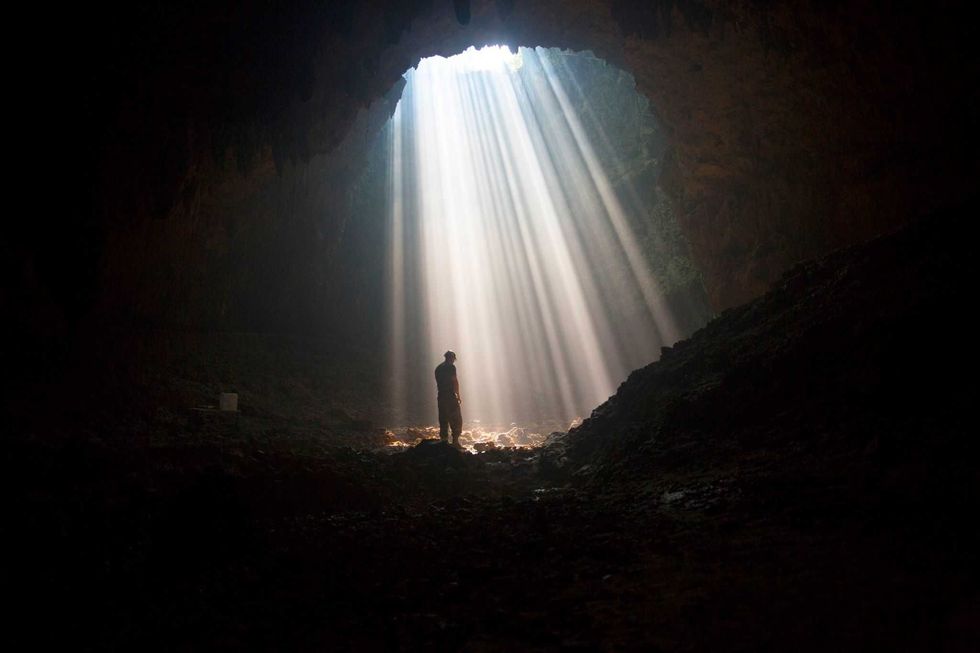 U.S. Marine Corps photo by Cpl. Janessa Pon
Lance Cpl. Kevin T. Horton, assault man with Special Purpose Marine Air-Ground Task Force-Crisis Response-Africa zip lines into the ocean during a French Commando aquatic training event aboard Fort-Miradou, France.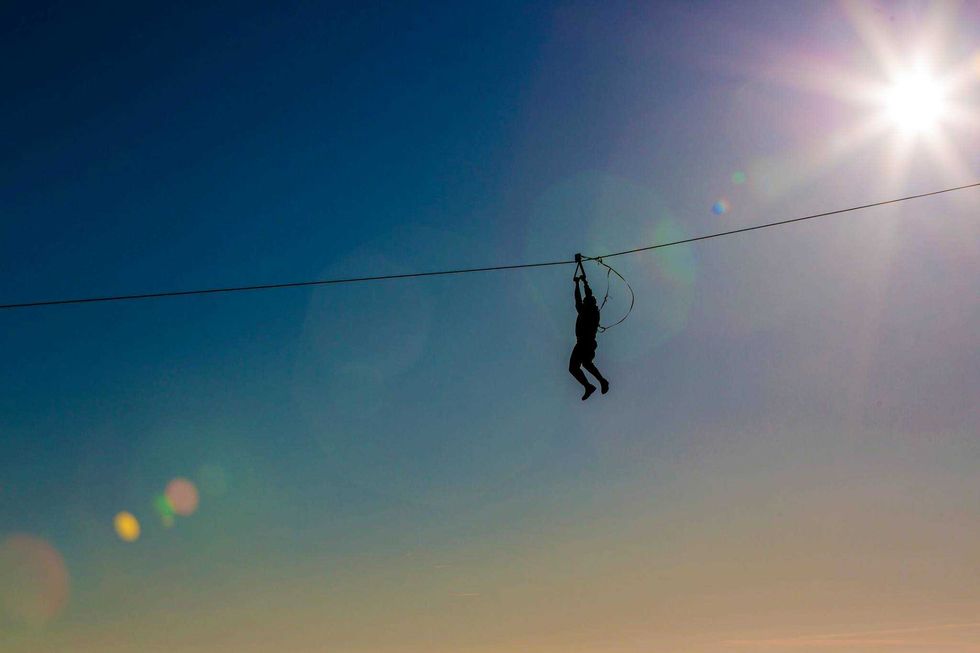 U.S. Marine Corps photo by Sgt. Kassie L. McDole
COAST GUARD:
Crewmembers aboard USCGC Kukui (WLB 203) enjoy the sunset from the fantail while underway in the Pacific Ocean, March 17, 2016. The crew is currently underway for a fisheries and law enforcement patrol in the western and central Pacific.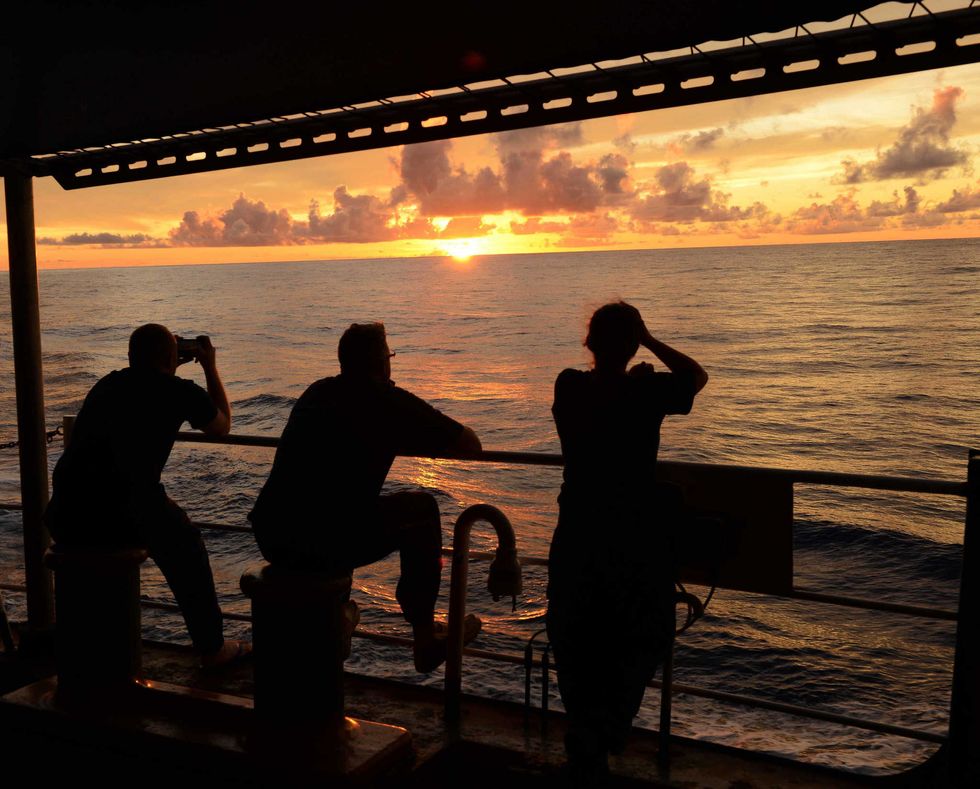 U.S. Coast Guard photo by Petty Officer 2nd Class Melissa E. McKenzie
"We work long days to stay proficient in our craft so that we will be ready to respond when we are needed. We are the Bering Sea Cutter." - Capt. Sam Jordan, Munro commanding officer.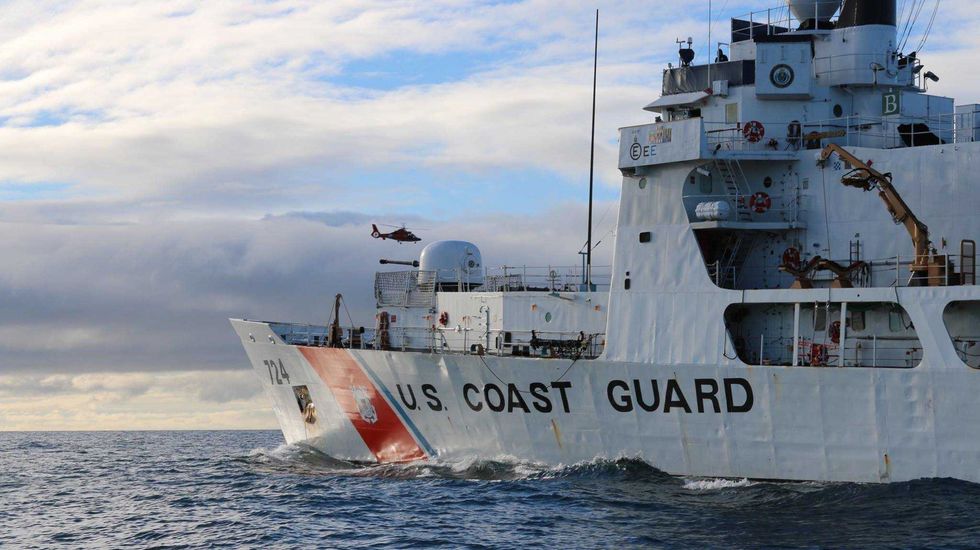 U.S. Coast Guard photo