Articles
April 23, 2016 03:32:53 EST
Every year, the U.S. military's photographers, videographers, and graphic artists submit their work to a panel of seasoned photographers in the Visual Information Award Program at Fort Meade, Maryland. There are nine separate categories in which photographers compete, including Military Photographer of the Year.
---
Here are this year's winners along with detailed explanations of each photo:
Military Photographer of the Year: Staff Sgt. Kenny Holston, United States Air Force
"Generations of Battle"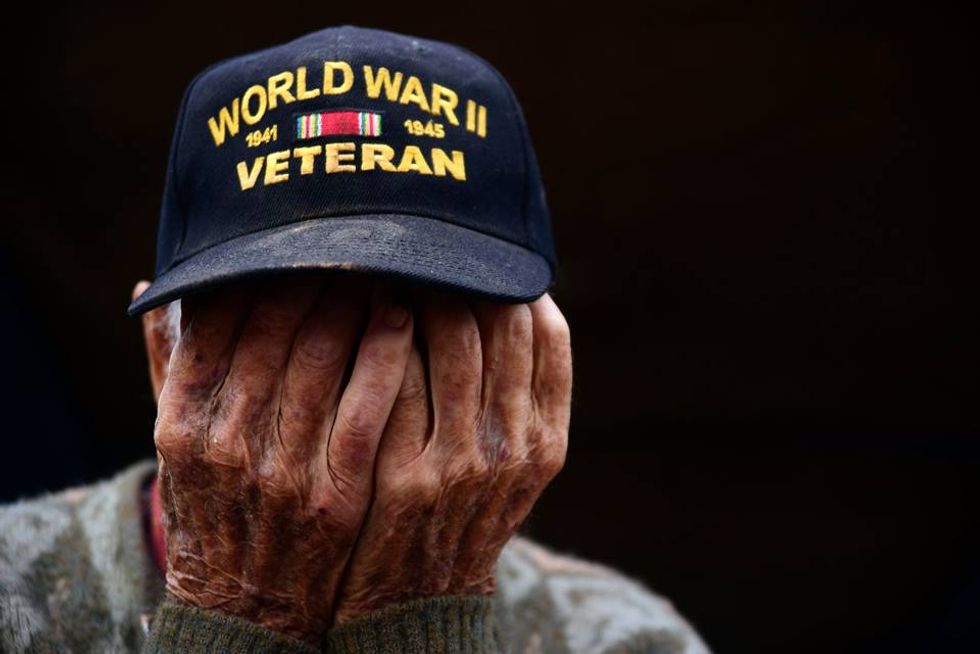 Dan Kelsey, a farmer from Clyde, N.Y. and World War II veteran who served in the Army Air Corps, sits on the rear bumper of his van, crouched over with both hands covering his face due to exhaustion and body ailments brought on by a long day of selling produce at the Central New York Regional Market, Sept. 5, 2015, Syracuse, N.Y. Dan and his son Carl Kelsey raise and harvest their own produce to sell at the market each week. Dan has been selling his crops at the market since 1938, in between his time in the military where he served as an aircraft mechanic on the B-26 Invader. While some years in the farming industry are better than others, 2015 has proven to be a tough one for Dan and his son as the production of their crops has been down due to weather conditions thus resulting in a loss of money. The father and son team normally bring approximately 150 baskets of tomatoes to sale at the market along with other produce which earns them nearly $1,500 on a good day but they have only been able to bring about 40 baskets each time this year knocking their earnings down to about $600, less than half their normal profit. As summer narrows and the weather changes, it could possibly be a long winter for the WWII veteran and his son. (U.S. Air Force photo by Staff Sgt. Kenny Holston)
"No More"

Residents of Baltimore, Md. protest, riot, and loot after the funeral of Freddie Gray, April 27, 2015. Gray, died April 19, 2015 from a severe spinal injury that allegedly occurred while in police custody. Looting and riots broke out in Baltimore after the funeral. The Maryland governor declared a state of emergency and enlisted the aid of 2,000 soldiers from the Maryland National Guard to help disseminate the riot. Some of the people participating in the riot/protest explained that their actions were a part of the Black Lives Matter movement which began sweeping across the nation in 2012 after Trayvon Martin was killed by George Zimmerman. Zimmerman fatally shot Martin who was a 17-year-old African American. Zimmerman, was the neighborhood watch coordinator. He shot Martin, who was unarmed, during an altercation between the two of them. (U.S. Air Force photo by Staff Sergeant Kenny Holston)
"The Heroin Highway"

Allen Sanford, a homeless man with several health issues, a severe drug addiction and an impending divorce says he feels trapped and thinks he will be stuck on the streets and addicted to heroin for the rest of his life. Recently, Syracuse, N.Y. was statistically ranked number one for poverty and several town hall meetings have been held to come up with ideas on how to resolve the increasing heroin problem sweeping across the city. These images depict Sanford's daily struggle with his addiction and surviving on the streets of Syracuse. (U.S. Air Force photo by Staff Sgt. Kenny Holston)
"Tucked In"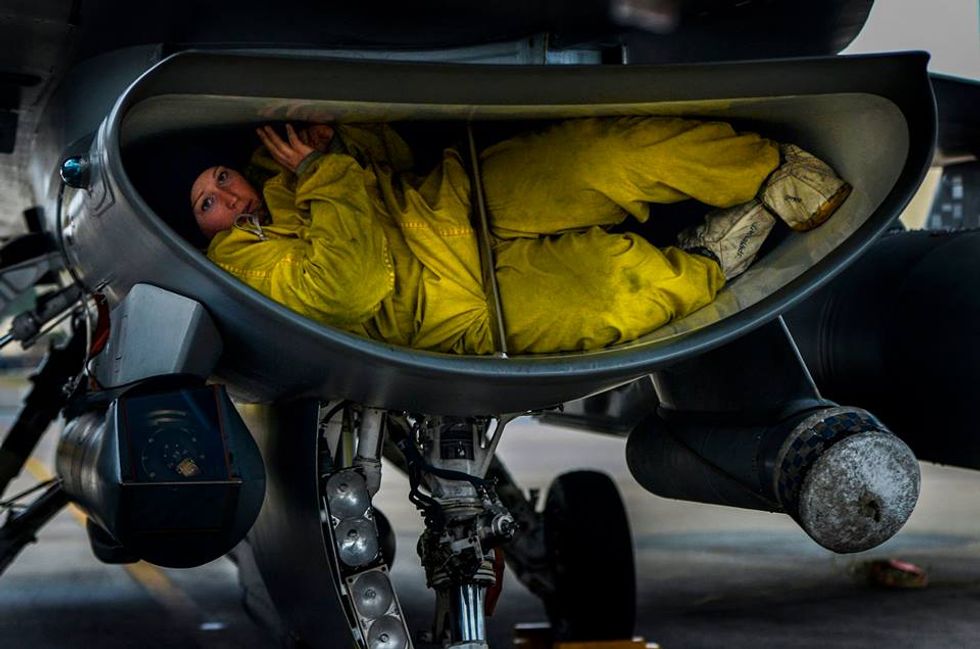 A U.S. Air Force crew chief assigned to the 77th Fighter Squadron, crawls out of the intake of an F-16 Fighting Falcon as she completes her post flight inspection on the aircraft, Jan. 15, 2015, Shaw Air Force Base, S.C. Crews chiefs work around the clock to keep Shaw's fleet of F-16 Fighting Falcons mission ready at all times.(U.S. Air Force photo by Staff Sgt. Kenny Holston)
"Remembering a Legend"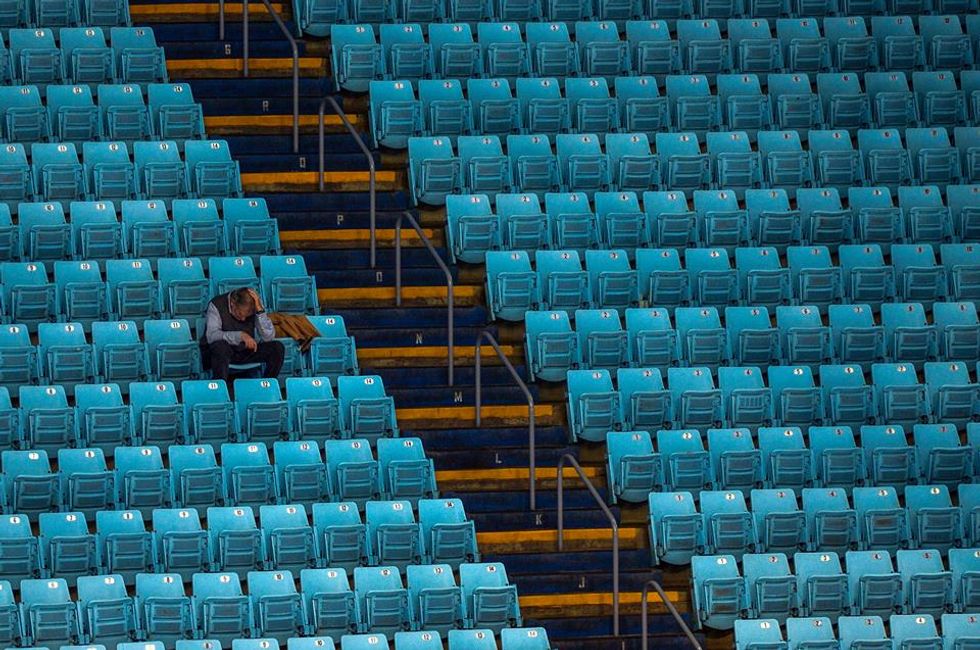 U.S. Marine Corps recruits endure a 54-hour long training called the Crucible, a test that gauges their physical, mental and emotional strength. As recruits use different parts of their bodies to accomplish tasks and challenges along the way, they also have to work together and move as a unit in order to conquer the Crucible and become Marines. (U.S. Marine Corps photo by Staff Sgt. Marianique Santos, USAF)