Articles
July 01, 2020 07:06:27 EST
The Navy tends to be very strict when people recover items from sunken wrecks. In fact, when an Enigma machine was taken from the wreck of U-85, the Navy intervened. They even tried to grab a plane they left lying around in a North Carolina swamp for over 40 years.
---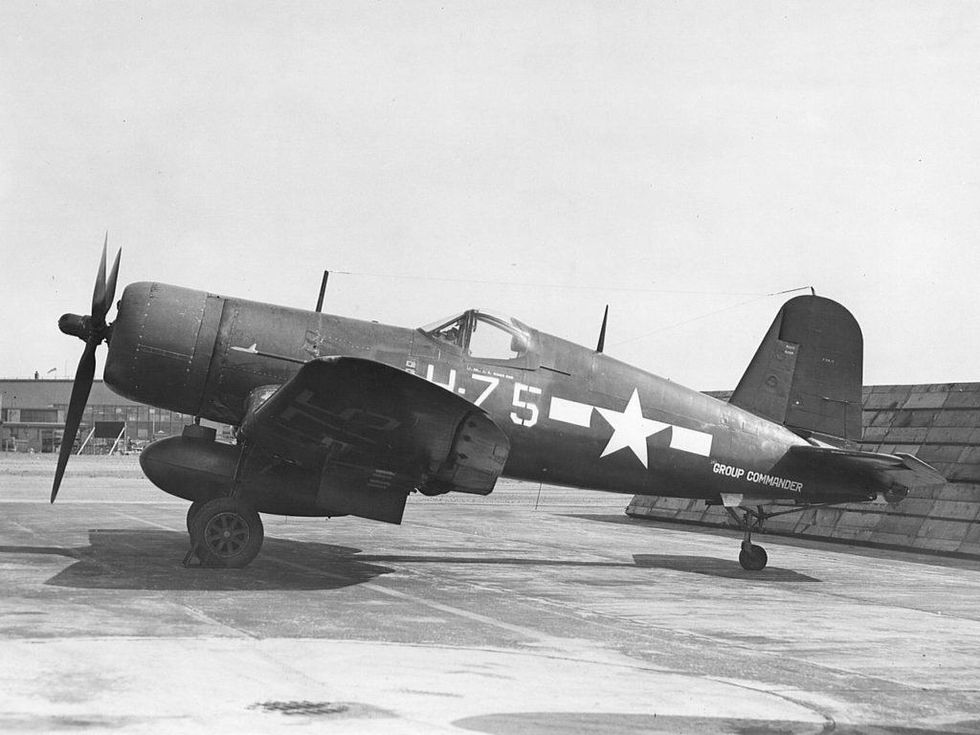 A U.S. Marine Corps F3A-1 aircraft of Marine Air Group 91 commanded by LCol Joseph M. Renner. (U.S. Navy photo)
According to a 2004 AP report, the plane in question was very valuable. It was the only known surviving Brewster F3A "Corsair." Well, let's be honest here. The F3A can best be described as a Corsair In Name Only, or CINO. Brewster's Corsairs had problems — so much so that in July, 1944, the Navy cancelled the contract and Brewster went out of business less than a month after D-Day.
Brewster was also responsible for the F2A Buffalo, a piece of crap that got a lot of Marine pilots killed during the Battle of Midway.
According to that AP report, the story began with a fatal accident on Dec. 19, 1944, which killed Lt. Robin C. Pennington, who was flying a training mission in the F3A. The Navy recovered Pennington's body and some gear from the Corsair, then left the wreck. Eventually, the plane was recovered by Lex Cralley in 1990, who began trying to restore the plane. A simple case of "finders keepers, losers weepers," right?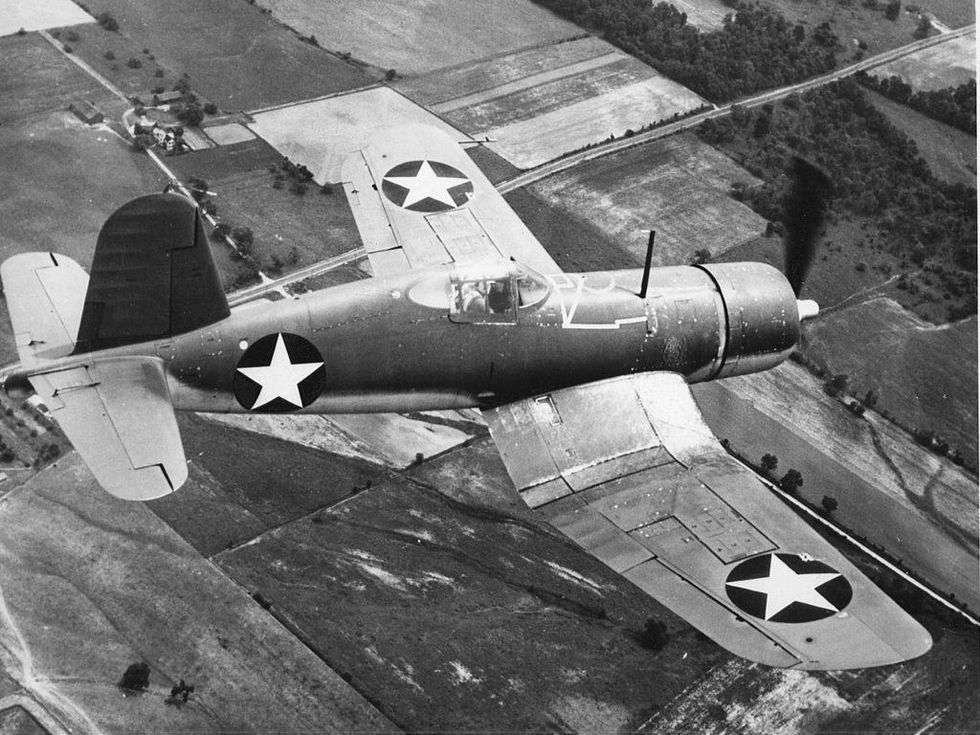 A U.S. Navy Brewster F3A-1 in flight. "F3A-1" was the designation for the Brewster-built F4U-1. Just over 700 were built before Brewster was forced out of business. Poor production techniques and shabby quality control meant that these aircraft were red-lined for speed and prohibited from aerobatics after several lost their wings. This was later traced to poor quality wing fittings. None of the Brewster F3As reached front line units. (U.S. Navy photo)
Nope. The Navy sued Cralley in 2004 to get the plane back. After the report appeared, comments were…not exactly favorable towards the Navy at one normally pro-military forum.
Eventually, then-Representative Walter Jones (R-NC) got involved. According to a May 28, 2004 report by Hearst News Service, Jones eventually authored an amendment that settled the lawsuit by having the Navy turn the F3A over to Cralley.
The Navy usually has been very assertive with regards to wrecks. According to admiraltylawguide.com, in 2000, the Navy won a ruling in the 11th Circuit Court of Appeal preventing Doug Champlin from salvaging a TBD Devastator that had survived both the Battle of the Coral Sea and the Battle of Midway.