Articles
April 14, 2017 11:43:18 EST
The Department of Defense has released video of the combat debut of the GBU-43 Massive Ordnance Air Blast bomb.
---
FoxNews.com reported that the April 13 air strike which killed 36 members of the Afghanistan-based affiliate of the Islamic State of Iraq and Syria, also called ISIS-K or the Khorasan Group, targeted a cave and tunnel system in Nangarhar Province, Afghanistan. Heavy fighting between Afghan government forces and the terrorist group has been reported, and local residents were eager to see more bombings.
The GBU-43 Massive Ordnance Air Blast bomb, or MOAB, moments before it detonates during a test on March 11, 2013. On April 13, 2017, it was used in combat for the first time. (USAF photo)
"I want 100 times more bombings on this group," Hakim Khan told FoxNews.com.
On April 8, a Green Beret died of wounds suffered in a firefight with ISIS in that province. Pentagon officials denied that the use of MOAB was in retaliation for the loss.
"As ISIS-K's losses have mounted, they are using [improvised bombs], bunkers and tunnels to thicken their defense," Army Gen. John W. Nicholson, commander of U.S. Forces Afghanistan said in a Department of Defense release. "This is the right munition to reduce these obstacles and maintain the momentum of our offensive against ISIS-K."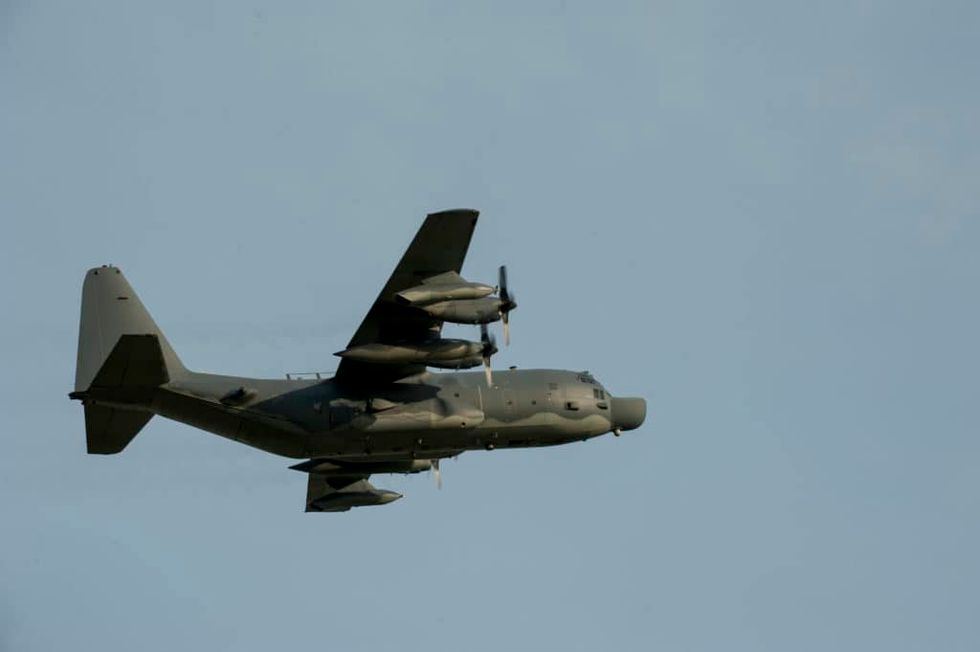 A U.S. Air Force MC-130H Combat Talon II from the 1st Special Operations Squadron flies over Kadena Air Base, Japan, shortly after takeoff May 14, 2015. (U.S. Air Force photo by Senior Airman Stephen G. Eigel)
The GBU-43 is a 21,700-pound bomb that uses GPS guidance to hit its target with over 18,000 pounds of high explosive. The bomb replaced the BLU-82, a 15,000-pound bomb used since the Vietnam War. Both bombs are dropped from the back of MC-130 cargo planes modified for use by Special Operations Forces.
Below is the 30-second video of MOAB's combat debut.