Articles
September 11, 2015 10:48:31 EST
An epic military parade earlier this month showed off some of the Chinese military's new toys, unveiling heavy vehicles in maritime camouflage as the country's island-building in the South China Sea sits in US military planners' minds.
---
So how does China stack up to other world powers when it comes to aircraft carriers, one of the biggest factors in air and sea dominance?
Take a look at the photos and graphics below to get an idea of China's naval power:
This is China's only aircraft carrier, the Liaoning. Like much of China's military hardware, the Liaoning is a reworking of an older Russian-made model.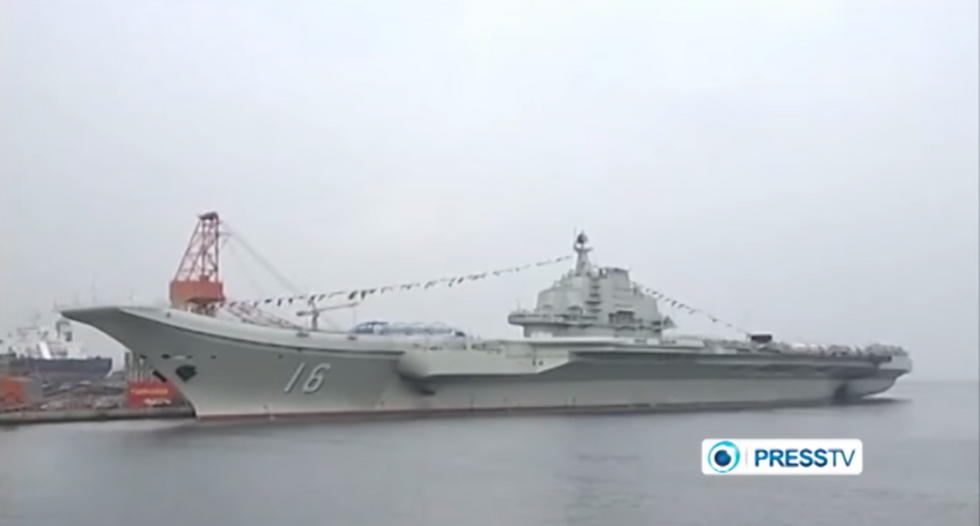 Note that the USS Gerald R. Ford pictured in this graphic is slightly larger than the USS Nimitz aircraft carriers that now operate in the US Navy, but both vessels displace 102,000 tons. Graphic: Wikimedia Commons/Fox 52
More from Business Insider:
This article originally appeared at Business Insider Defense. Copyright 2015. Follow BI Defense on Twitter.