Articles
August 19, 2015 09:46:20 EST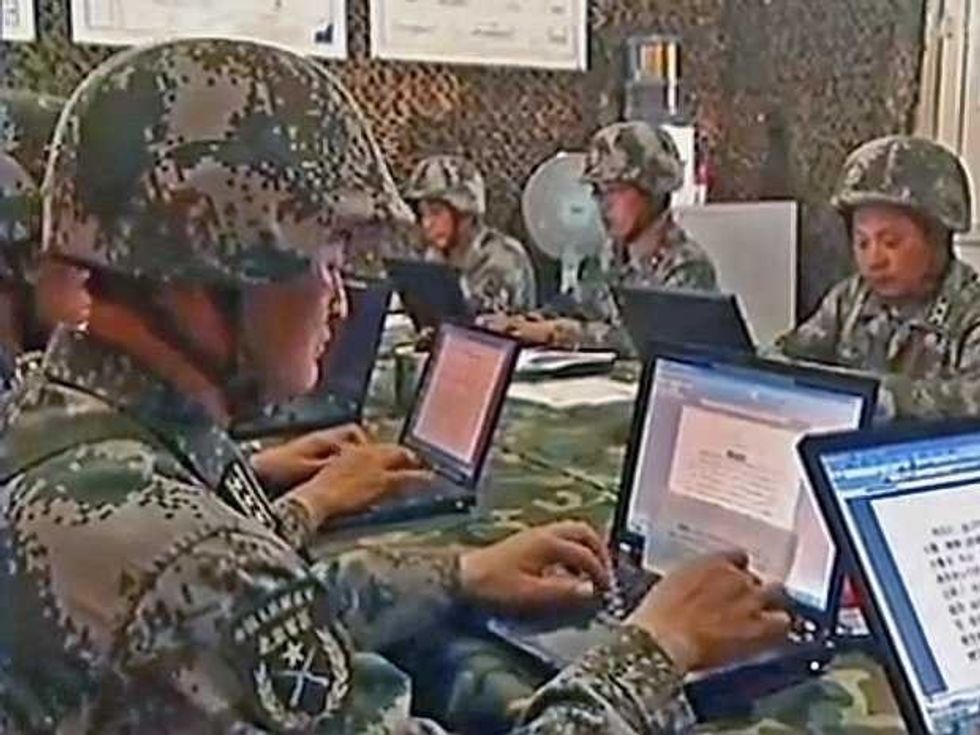 Photo: Air Force Staff Sgt. D. Myles Cullen
Mattis also describes "market incentives for economic espionage:" The process by which Beijing facilitates the theft of intellectual property from other countries by providing state support for their cover activities.
In July of 2014, Canadian authorities arrested a Chinese entrepreneur at the request of the FBI. The entrepreneur, Su Bin, and two China-based accomplices hacked into the networks of Boeing and other US defense contractors from 2009 to 2013.
Bin allegedly stole data for 32 different US projects, including data related the F-22 and the F-35 fighter jets, as well as Boeing's C-17 cargo plane. US authorities believe Bin and his colleagues tried to sell the stolen intelligence to state-owned companies within China.
China's People's Liberation Army also carries out cyber attacks and cyber espionage against US companies in order to help boost the Chinese economy. In particular, Chinese hackers have been proven to have stolen US trade secrets related to nuclear power, metal, solar production, and the defense industries.
In addition to using civilians to gather non-classified but sensitive material, Beijing has also facilitated a process for Chinese academics to gather potentially sensitive technological information, and built up institutions capable of rapidly building upon technological espionage gains.
For instance, the Institute of Scientific and Technical Information of China (ISTIC) catalogues foreign scientific publications, facilitates graduate programs for research around the world, and supports the professional development of academics throughout the country. This centralization of technological information has played an important role in China's rapid modernization, and sources tell Mattis that ISTIC likely reduced the cost of scientific research by 40-50%, while cutting research time by upwards of 70%.
More from Business Insider:
This article originally appeared at Business Insider Defense. Copyright 2015. Follow BI Defense on Twitter.