Articles
January 17, 2017 16:01:44 EST
[brid video="113807" player="7965" title="DoD Multi Missile Test Exercise Navy John Paul Jones"]Cruise missiles are a nightmare for combatants at land or on sea. They fly low enough that most ballistic missile protections can't touch them, they often hit at nearly the speed of sound — meaning they strike with no warning — and they can take out ships, tanks, and other large vehicles in a single hit.
---
Just take this test of the Kongsberg Naval Strike Missile striking a target at a range in California. Watch how the missile skims the waves and an island before spotting its target and slamming through it.
And while cruise missile development slowed after the end of the Cold War, China and Russia are pursuing new missiles with plenty of international partners.
Russia and India are perfecting the Brahmos, which flies at nearly three times the speed of sound. Meanwhile, China is fielding the DH-10, capable of delivering an 11,000-pound warhead against a garage door-sized target.
So, the Navy has been working on expanding their defenses against anti-ship cruise missiles. In a 2015 test, they pitted the USS John Paul Jones, an Arleigh Burke-class destroyer equipped with the Aegis combat system, against a mix of cruise and ballistic missiles.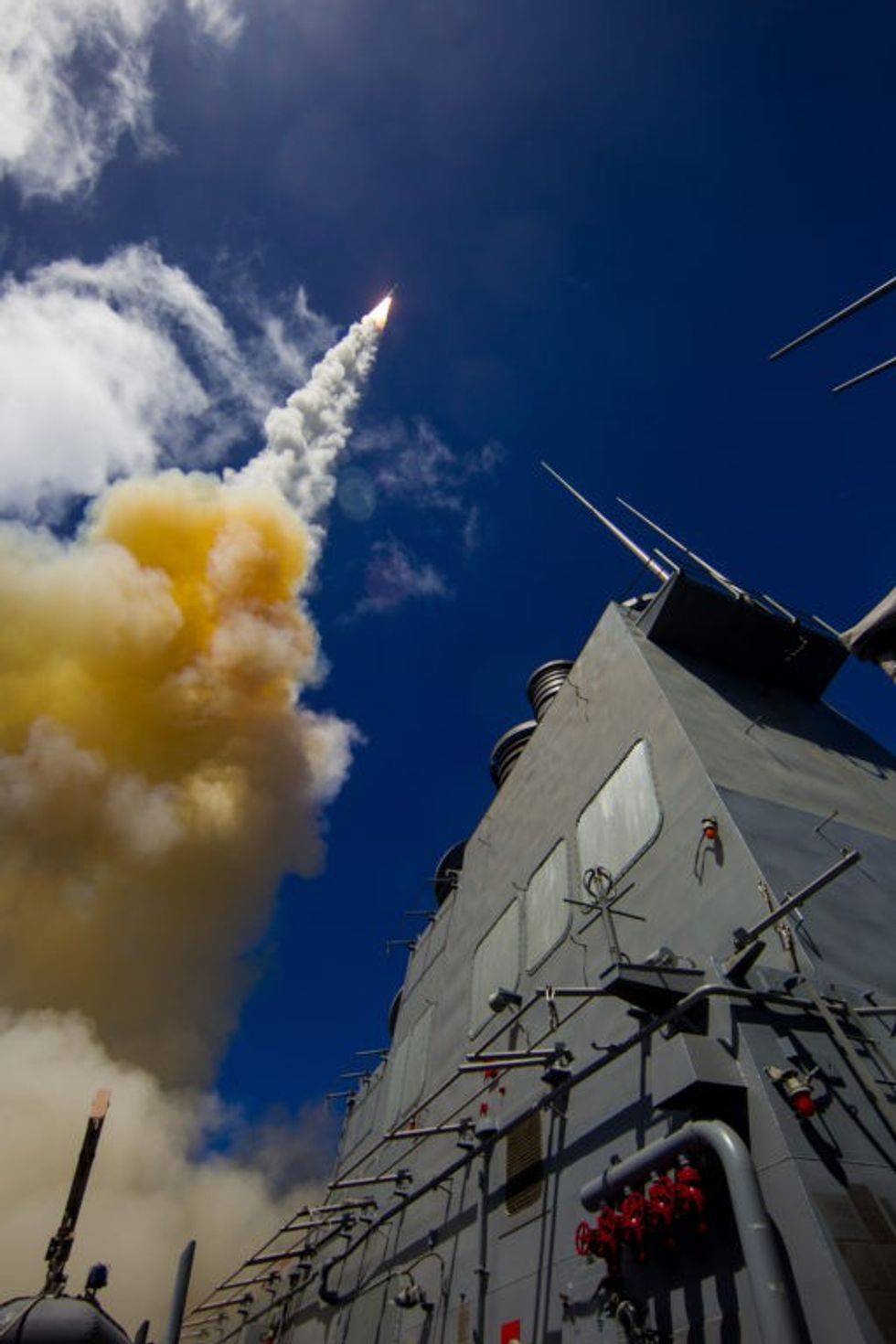 As part of a joint Missile Defense Agency/U.S. Navy missile defense test, an AQM-37C cruise missile target was launched from an aircraft July 31 west of Kauai, Hawaii. The USS John Paul Jones, positioned west of Hawaii, detected, tracked, and launched a SM-6 Dual I missile, resulting in a successful target intercept. This was the third event in a series of joint Missile Defense Agency/U.S. Navy missile defense tests. (Photo: Missile Defense Agency Ralph Scott)
In the video (available at the top of the page), the Jones engages and destroys a series of targets. The cruise missile engagement begins at approximately 5:20.
While the test is a great step towards securing American sailors from the threats posed by cruise missiles, the Navy still has a lot of ground to cover if it wants the upper hand in a missile-based conflict on the high seas in the near future.