Articles
May 10, 2017 11:37:01 EST
Discipline, self-control, and honor are just some of the defining characteristics of a U.S. Marine who serves as a member of the 24-man silent drill team. Also known as the "Marching Twenty-Four," the drill team's function is to demonstrate the outstanding professionalism of the Marine Corps.
---
In 1948, they first performed at the Sunset Parades at the Marine Barracks in Washington, D.C. Their perfectly executed movements received such an amazing response from the crowd, the drill team was born.
Serving on the team requires extensive discipline, so finding new recruits is a challenge.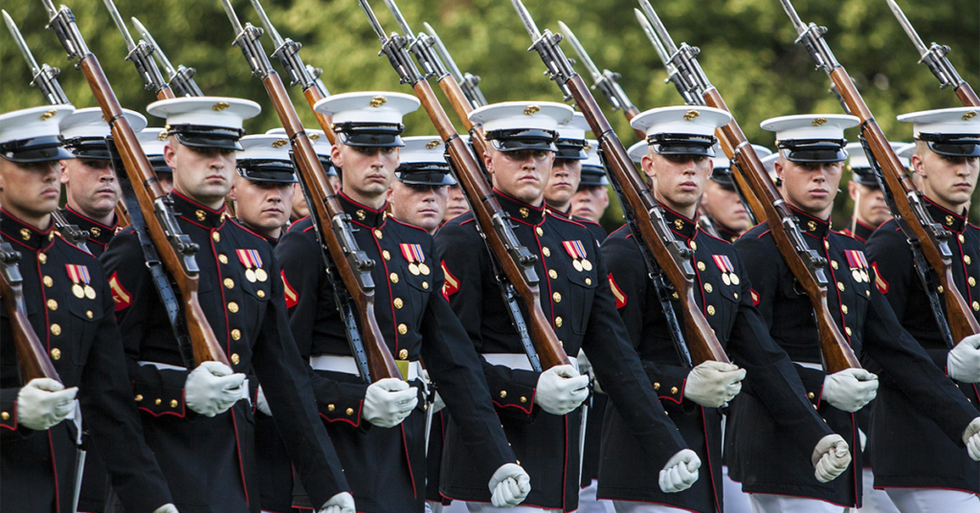 The Marine Corps Silent Drill Platoon executes their refined movements with hand-polished, 10.5 pounds, M1 Garand rifles with fixed bayonets during the Sunset Parade at the Marine Corps War Memorial in Arlington, Va. (U.S. Marine Corps photo)
Each fall, the drill team prospects are hand-selected from the School of Infantry located in Camp Lejeune, N.C., and Camp Pendleton, Calif. After a detailed interview process and rifle drill audition conducted by experienced personnel, those Marines who are selected are assigned a position and will serve a two-year ceremonial tour.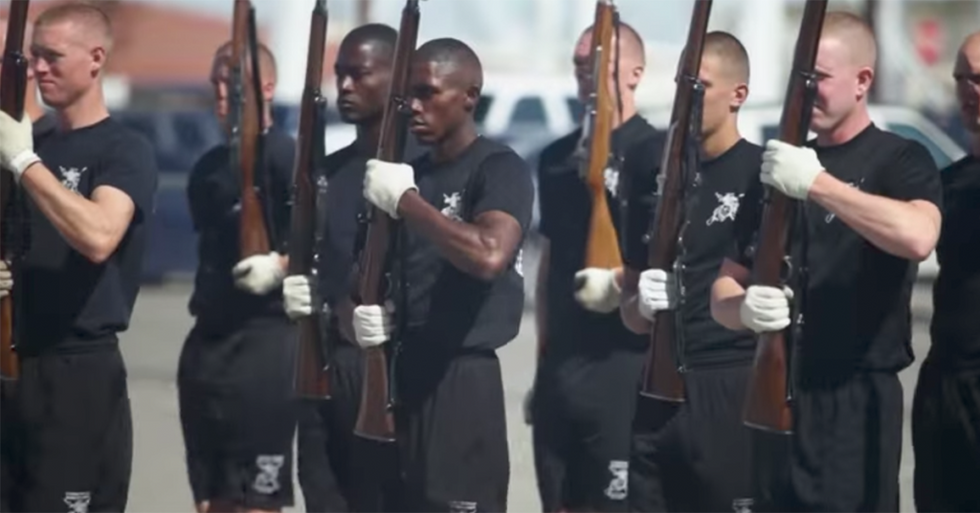 These Marines spend hours practicing their drill to craft perfectly executed movements. (Source: US Military Videos and Photos/YouTube/Screenshot)
In addition to their ceremonial duties, the drill team members train alongside infantry Marines in the field to maintain their skills during the offseason.
When experienced team members request to move up in ranks and become rifle inspectors, they will go through a series of inspections graded by rifle inspectors who served in the previous season.
Although the team practices using verbal communication, not a single word will be spoken during their exceptional performance.