Articles
September 01, 2017 12:55:33 EST
Secretary of Defense James Mattis dismissed murmurings Aug. 31 of an ideological divide between himself and President Donald Trump.
---
During a press briefing at the Pentagon, Mattis recalled the now-viral "hold the line" speech he gave in front of US service members in Jordan in August, in which some of his comments about division in the US were construed as an ethical separation from Trump.
During the Aug. 31 briefing, Mattis elaborated on the intended meaning behind his words, which he said were influenced by Trump's recent speech on Afghanistan.
"If you'll remember, the first, I don't know, three, four, five, six paragraphs was about America coming together," Mattis said. "And so, fresh in my mind a couple hours later, and I used that theme to say that, you know, we've got to come back together, get that fundamental friendliness. You guys — military guys, you hold the line as our country comes back together.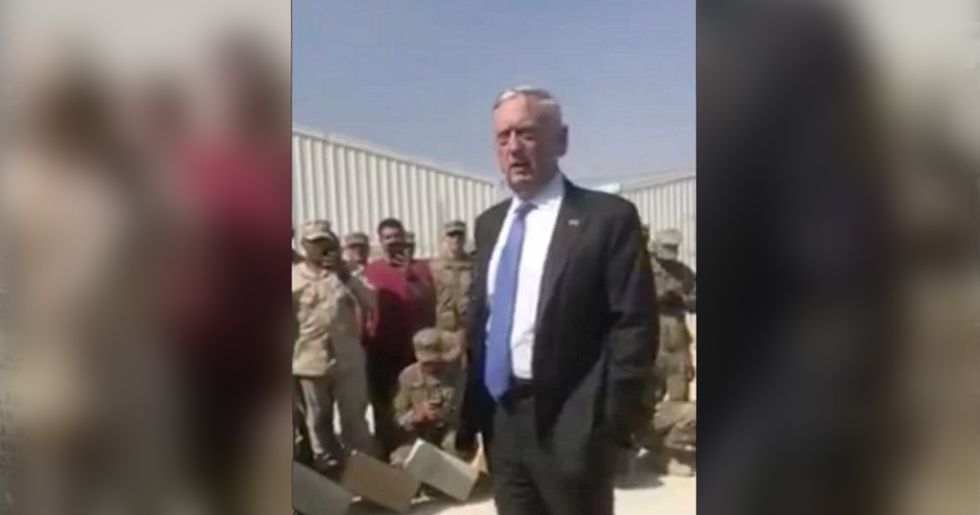 Secretary of Defense Jim Mattis enters Michie Stadium before the 2017 graduation ceremony at West Point. Army photo by Michelle Eberhart.
Cohn took a more direct approach, publicly criticizing Trump's response to the Charlottesville protests and saying the White House "must do better in consistently and unequivocally condemning" white nationalist and white supremacist groups.
Mattis expressed confidence that divisiveness in the US was not a threat to the military's unity in the field.
"The way our military is organized, the leaders — and by leaders, I mean the sergeants and the gunnery sergeants, the chief petty officers, the lieutenants, the captains — there is such a cohesion to the US military," Mattis said. "There's a reason this is a national jewel, this US military. It's a national jewel. And that almost insulates it in a very proud way from something like we saw in Charlottesville."
"That's not to say it's not a concern, because this lack of a fundamental friendliness among all of us, something I think the president brought up very well in those opening paragraphs of the Afghanistan speech ... I agree a hundred percent with the way the president characterized that," Mattis said.