Articles
August 10, 2016 06:00:54 EST
The threat of the Zika virus has prompted many to suspend trips to hot zones like South America and the Caribbean because of fears of the mosquito-born pathogen.
---
But U.S. servicemembers don't have that luxury, posted to bases and stations — and on exercises — in Zika-heavy regions where their orders force them to deal with the risk.
While the number of cases worldwide is less than 200,000 — with the vast majority in Brazil — of the roughly 7,000 cases reported in the U.S. and its territories by the Centers for Disease Control and Prevention, about 40 are from U.S. servicemembers.
"We take any ailment that may impact the health and wellbeing of our military men and women or their families very seriously," Pentagon spokesman Maj. Robert Cabiness told WATM. "The DoD is proactive in protecting DoD military and civilian personnel and their dependents, especially pregnant women, from the threats of Zika and other mosquito-borne illnesses."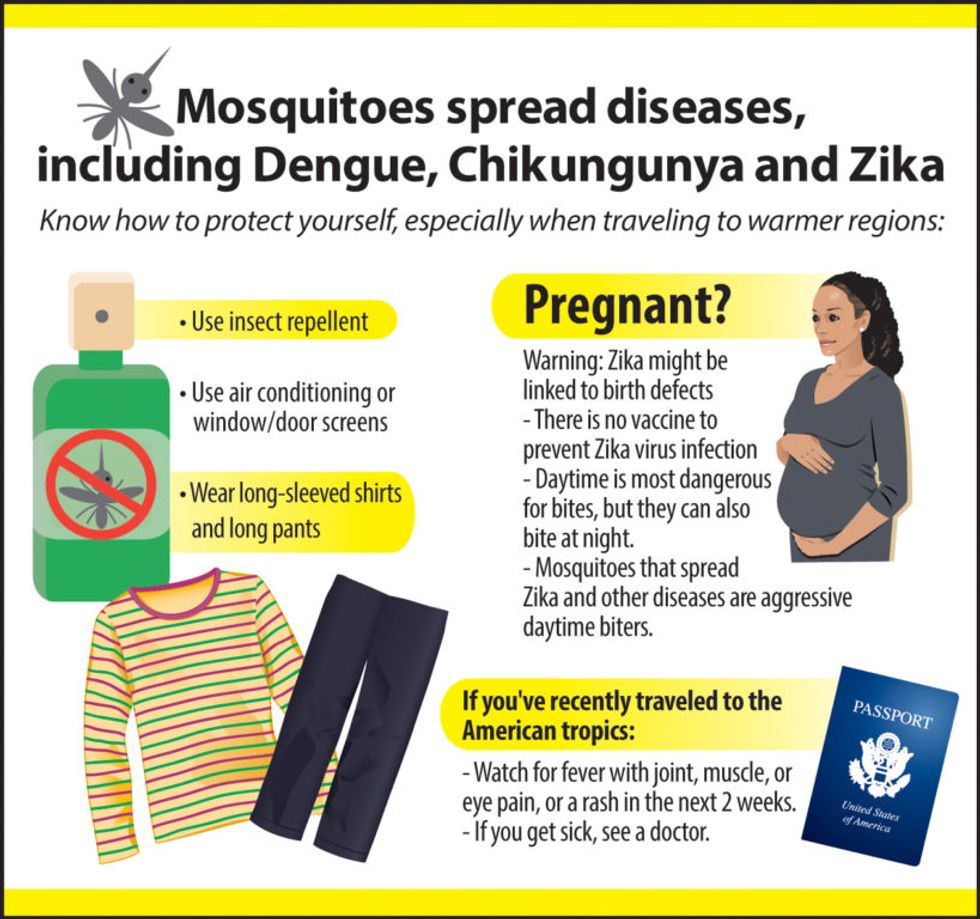 The Joint Base Myer-Henderson Hall Directorate of Public Works is asking that the joint base community be cognizant of the Zika virus, a mosquito-borne disease that has been declared a global emergency by the World Health Organization. There are no vaccines to treat or current medicines to prevent Zika virus infections, according to the U.S. Centers for Disease Control and Prevention. People infected with the disease should get plenty of rest and drink lots of fluids to prevent dehydration. (Joint Base Myer-Henderson Hall PAO graphic by Lorraine Walker)
While not deadly alone, the Zika virus can cause severe birth defects in newborn children of infected mothers. The virus is primarily transmitted by mosquitos, but there have been cases where the virus was passed through sexual contact as well.
The Pentagon is taking special precautions to keep its troops and dependents safe, including eradicating mosquitos in high-risk areas, prepping medical facilities with Zika testing equipment and educating its troops on risk factors, prevention, and symptoms.
"Currently, testing of any individual is contingent on meeting the clinical symptomology and epidemiological criteria for exposure as outlined in the CDC guidance," Cabiness said. "The Department of Defense is supporting the interagency efforts to combat the Zika virus and mitigate its spread."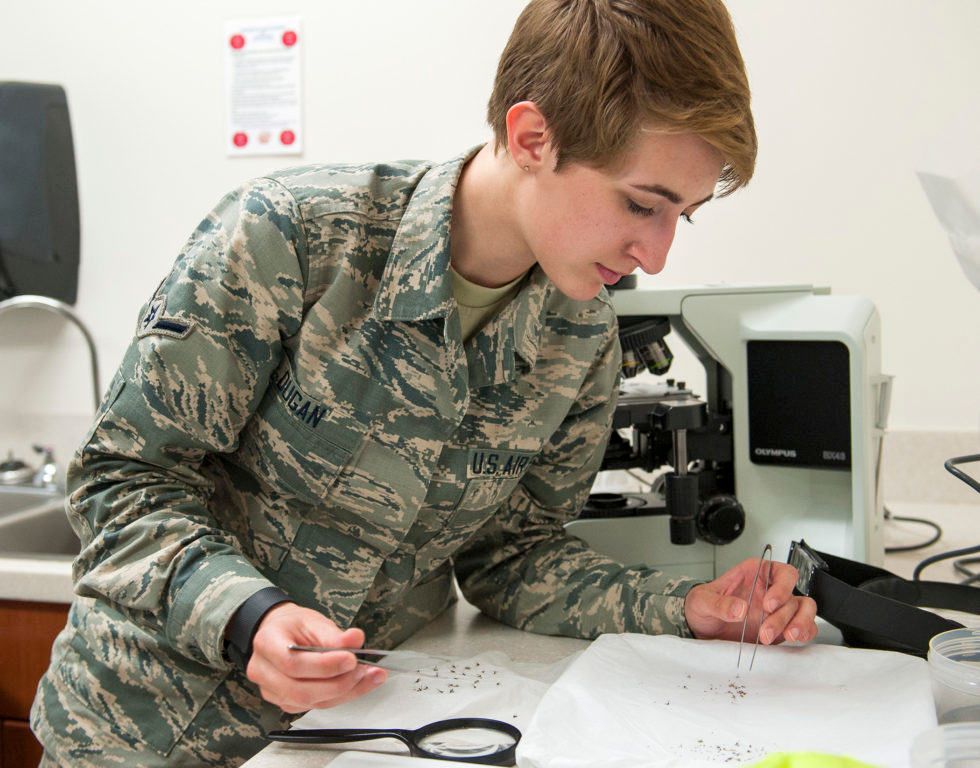 Airman Kristina Dugan, 96th Aerospace Medicine Squadron public health technician, counts and logs mosquitoes July 20 at Eglin Air Force Base, Fla. The information gathered from catching mosquitoes establishes baseline catch counts for several base locations. This helps the 96th Civil Engineer Group's Pest Management Division determine the effectiveness of their mosquito control methods. The information is also shared with local and state health authorities. (U.S. Air Force photo/Ilka Cole)
Bottom line, if you're in an area that's a Zika hot zone, you're pretty much stuck there unless your commander says it's too risky for you to stay. Pregnant servicemembers are probably the most at risk, and unit leaders are taking special precautions to keep them virus free.
"OSD Health Affairs has distributed Zika Guidance to DoD Medical Personnel, as well as reporting guidance on the disease, emphasizing the need to for pregnant individuals living in or planning to travel to the affected area to confer with their health professional on the potential risks associated with Zika," Cabiness said.
More than prevention, however, the Pentagon is playing a key role in developing a Zika vaccine, teaming with the Department of Health and Human Services, the CDC and private research institutions to find a cure.
"The Department of Defense is supporting the interagency efforts to combat the Zika virus and mitigate its spread," Cabiness said. "Our scientists are supporting a whole-of-government effort, led by the Department of Health and Human Services and the CDC."
"DoD is actively involved with other federal and private partners in the development of a candidate Zika vaccine," he added.