Articles
March 30, 2016 08:44:02 EST
With the rhetoric about global trade deficits heating up on the campaign trail, it might appropriate to momentarily shift our focus away from the asymmetric threats of the Taliban and ISIS and look at the world of conventional warfare. Here's how the world's three most powerful militaries stack up in 4 major categories:
---
1. Stealth fighters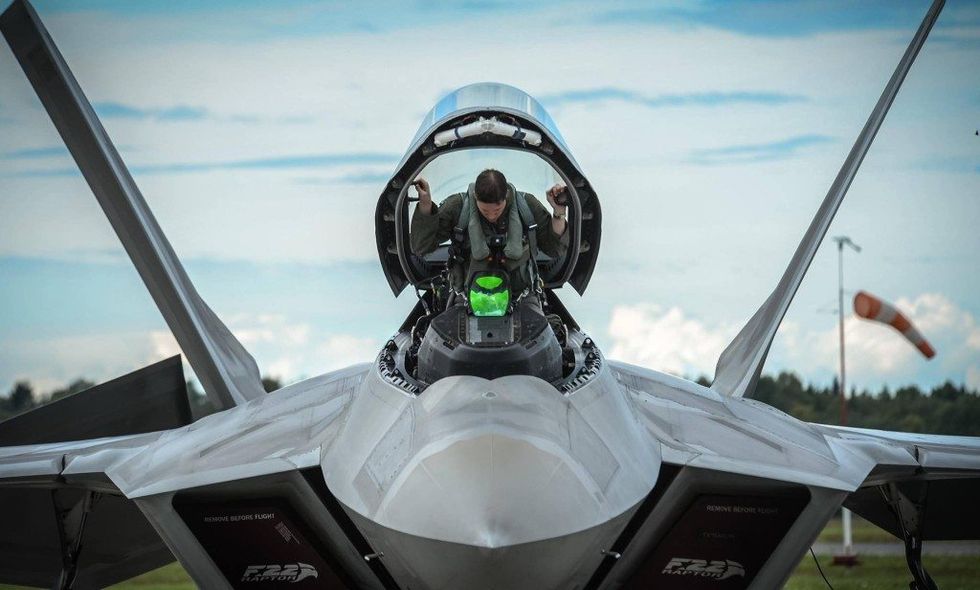 Photo: US Navy Mass Communication Specialist 2nd Class Brian G. Reynolds
The U.S. Navy has a staggering 14 ballistic missile submarines with a combined 280 nuclear missiles that can each wipe out an enemy city, four guided missile submarines with 154 Tomahawk cruise missiles each, and 54 nuclear attack submarines. They're technologically advanced, heavily armed, and stealthy.
Russia has only 60 submarines but those are very capable. Russia's nuclear subs are at or near par with their Western counterparts for stealth while their diesel boats are some of the quietest in the world. Russia is also working on new submarine weapons including a 100-megaton, city-killing nuclear torpedo. To top it all off, their crews were already good but are getting better.
China has only five nuclear attack submarines, 53 diesel attack submarines, and four nuclear ballistic missile submarines, but they're working on more. China's subs are easy to track, but the U.S. and its Pacific allies are deploying sophisticated listening devices to keep track of them anyway.
Likely winner: The U.S. submarine fleet wins for both power projection onto land and sub-on-sub combat, but the gap is narrowing. Chinese and Russian innovations and the rapid construction in new shipyards will make the ocean a more dangerous place for American submariners.
Bottom line: 'Merica!