Articles
May 24, 2017 13:47:25 EST
If Congress enacts the Trump administration's 2018 budget request, many in the Army will be ecstatic. Weapons contractors, maybe not so much.
---
The $137.2 billion request ( $166.1 billion including overseas contingency operations funds) is up by 5 percent from a year ago. It would be the most money the Army has gotten since 2012.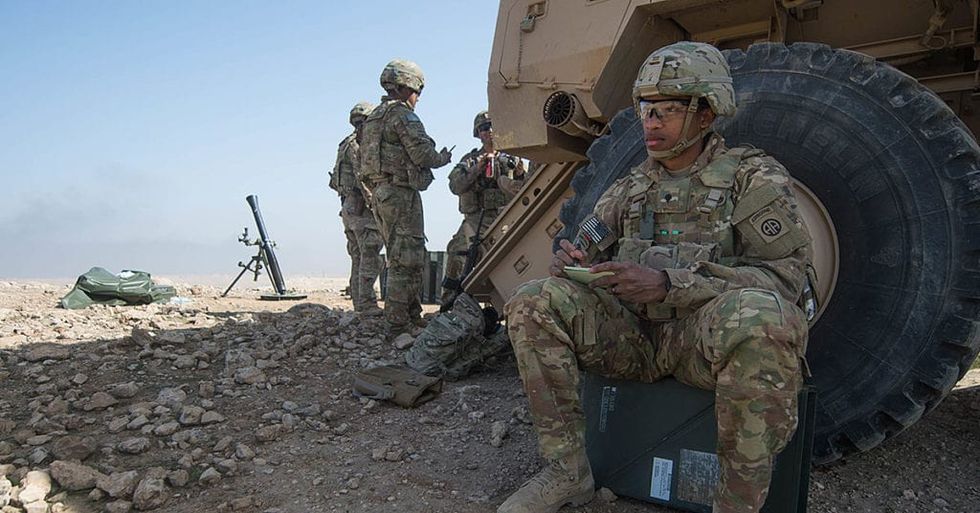 Spc. Alan Yearby, assigned to 2nd Battalion, 325th Airborne Infantry Regiment, 2nd Brigade Combat Team, 82nd Airborne Division, makes sketches of the terrain while manning a mortar fire position near Mosul, Iraq, Feb. 28, 2017. A global Coalition of more than 60 regional and international nations have joined together to enable partner forces to defeat ISIS. CJTF-OIR is the global Coalition to defeat ISIS in Iraq and Syria. (U.S. Army photo by Staff Sgt. Alex Manne)
The budget is in tune with the priorities set by Defense Secretary Jim Mattis: Fix near-term readiness, but also make progress toward a more "modern, capable and lethal force," said Army Budget Director Maj. Gen. Thomas A. Horlander.
The 2018 funding request is about "closing vulnerability gaps," he said today at a Pentagon news conference. "This budget arrests Army readiness decline and sets conditions for future improvements."
As expected, most of the money is going to personnel, operations and maintenance. The personnel account grows by $2.5 billion in 2018, and O&M gets a $3.2 billion boost. Weapons modernization continues to be squeezed, with a modest increase of $600 million: procurement is slipping by $400 million but research and development is up by $1 billion from 2017.
Army personnel and readiness accounts increased significantly over 2017, while procurement declines slightly.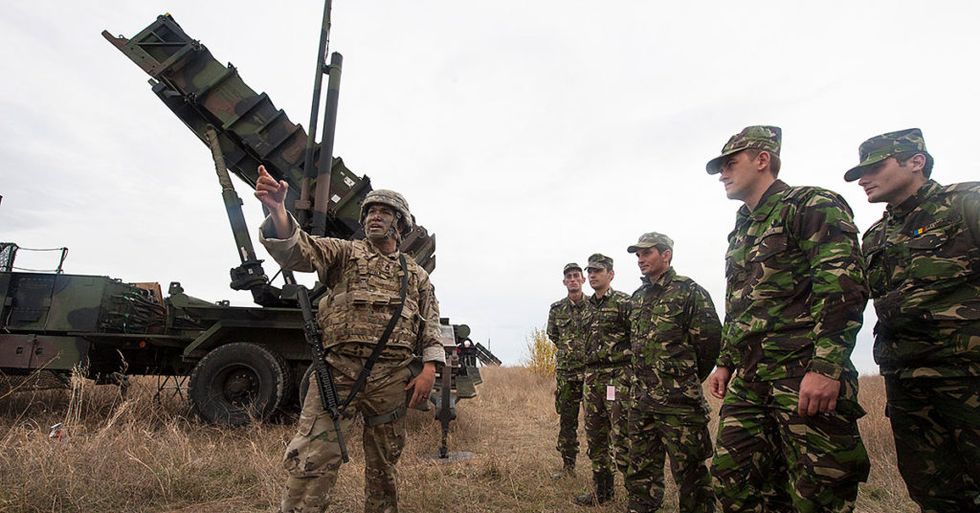 The Army's budget is aimed in part at bolstering defenses against Russia.
The ERI and overall military support of European allies has become a rising concern on Capitol Hill. House Armed Services Committee Chairman Rep. Mac Thornberry has directed thePentagon to study the cost of stationing Army brigades in Eastern Europe permanently, as opposed to rotating units there. "I'm not convinced it's cheaper to rotate," Thornberry said yesterday at the Brookings Institution. Rotations also create huge burdens on families, he said. Director of Force Structure, Resources and Assessment on the Joint Staff Lt. Gen. Anthony R. Ierardisaid the Pentagon has not begun to study that yet. "These are important questions we need to answer regarding ERI and our support of European allies," he told me.
A growing concern going forward is how the Army will manage the elephant in its budget: its personnel account that continues to drain resources from everywhere else. With help fromCongress last year, the Army grew the active-duty ranks from 450,000 to 476,000. The addition of 26,000 troops inflates personnel costs by $2.8 billion per year. The kind of buildup that Trump has floated would bring 50,000 more soldiers into the force.
How would the Army cope financially? That's a discussion now underway, said Horlander. After a strategic review is completed this summer, "we'll have more information on what the true size of the force should be."