Articles
April 28, 2017 15:56:54 EST
You might call it the Doomsday scramble, but it's not exactly that. It's when an Air Force bomber wing sends up its planes as quickly as they possibly can – before an inter-continental ballistic missile can hit its target.
---
Given that it takes an ICBM about 30 minutes, to arrive to its target – that is not a lot of time. In fact, it will get there faster than a pizza you ordered. So, it looks like a base would be doomed before it could get all of its bombers up. Well, you'd be wrong. During the Cold War, Strategic Air Command came up with what they called the "Minimum Interval Take-Off" – or MITO.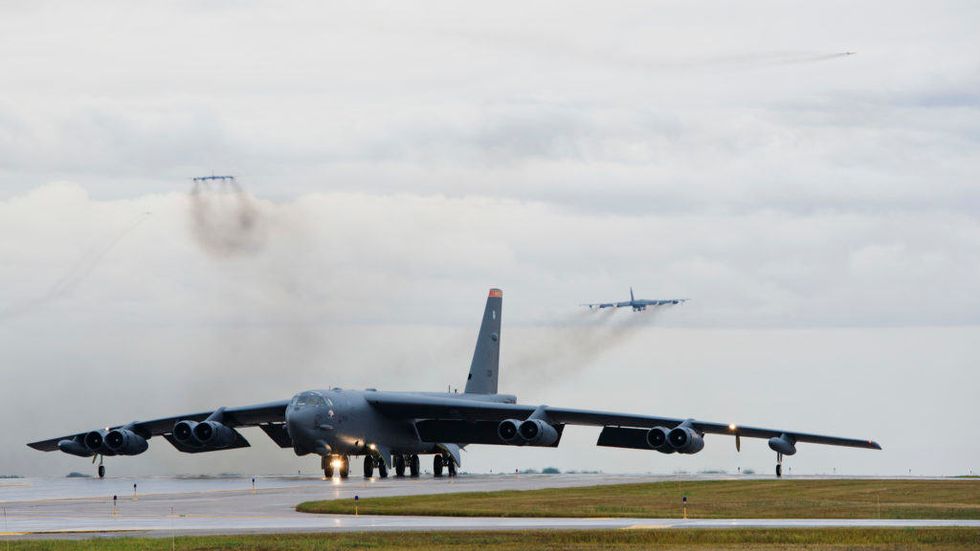 U.S. Air Force photo by Airman 1st Class J.T. Armstrong
In essence, the MITO is a well-rehearsed mad dash to get the planes up. They take off at the rate of four a minute – one every fifteen seconds. This is done by a dance called the "elephant walk" – a specialized form of taxiing to the runway to get bombers (or transports or fighters) ready for a mad scramble.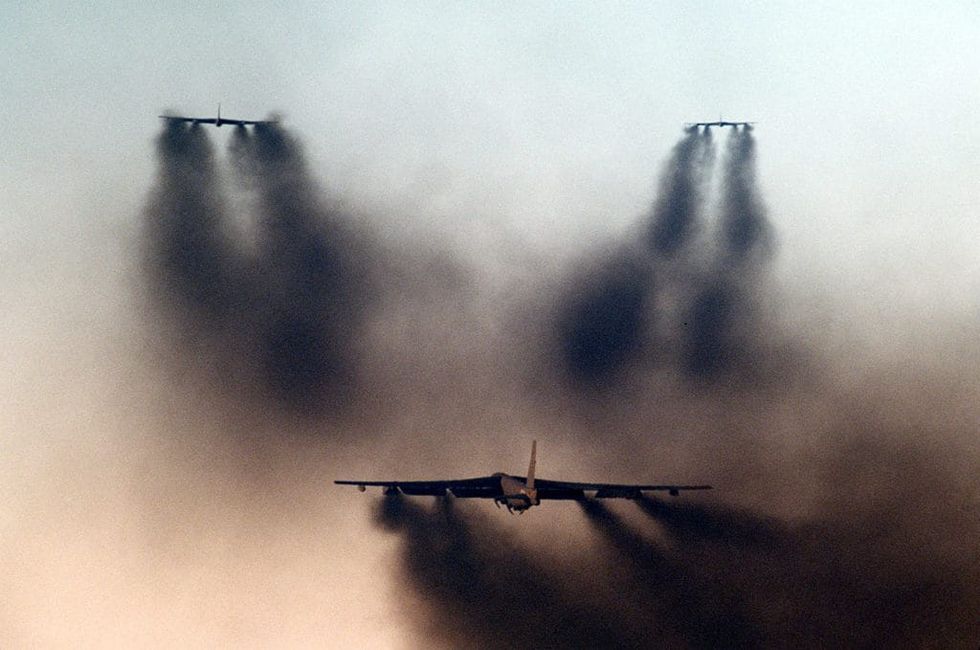 Three U.S. Air Force Boeing B-52G Stratofortress aircraft from the 2nd Bombardement Wing take off from Barksdale Air Force Base, Louisiana (USA). Three cells of six B-52s and KC-10 Extender aircraft took off seconds apart under combat conditions during a minimum interval takeoff exercise in 1986. (USAF photo)
This video below is from Global Thunder 17, an exercise that took place this past October. It starts with a lot of SUVs and pickups driving like crazy – that's how the Air Force gets the crews to the planes – which are dispersed to make it harder for one nuke to kill the entire wing. Then the BUFFs taxi to the runway.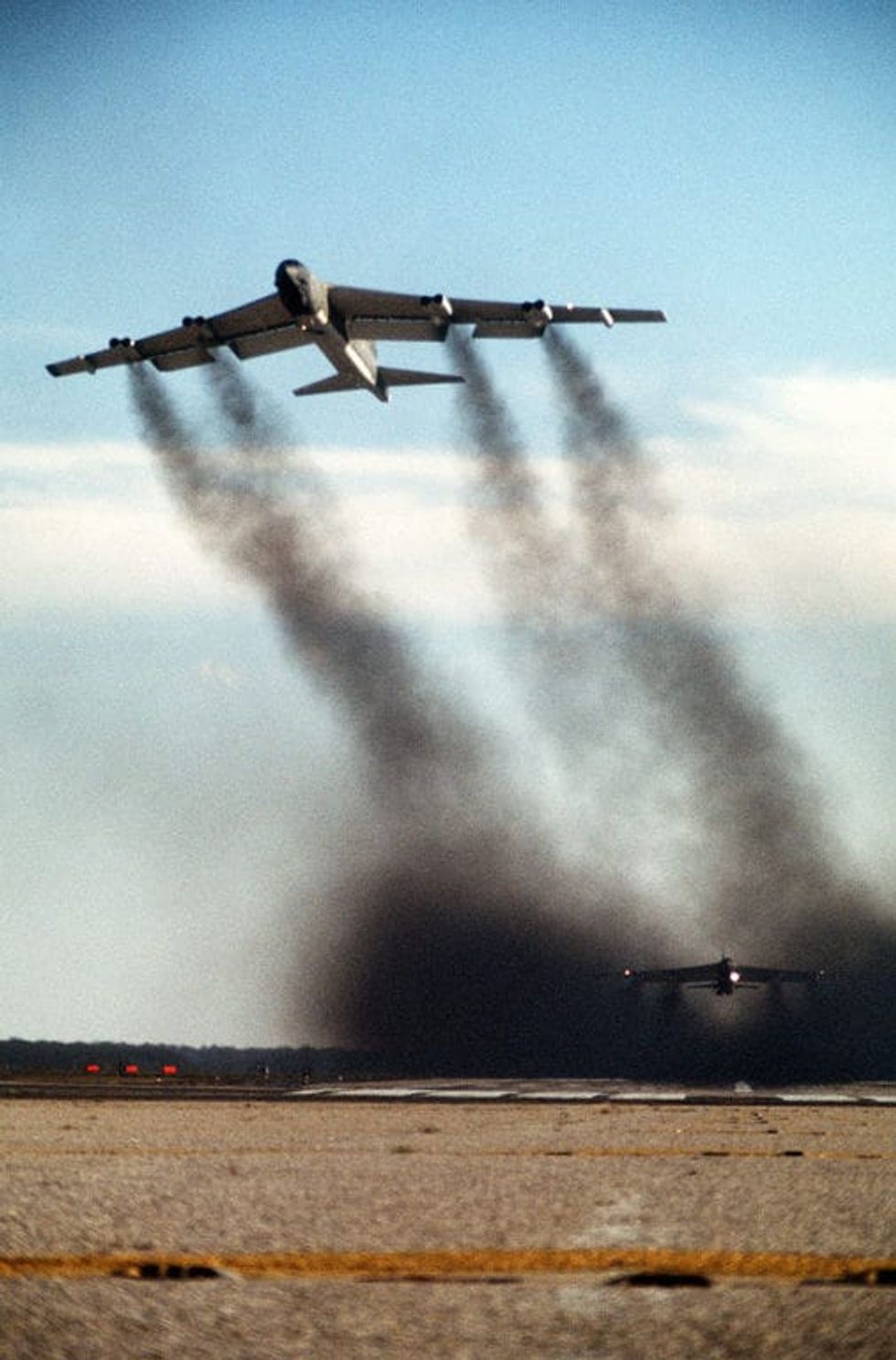 Two B-52Gs take off during a 1986 exercise. (USAF photo)
Then, one by one, the B-52H Stratofortress bombers take off. The goal is to have an incoming ICBM hit an empty base. So far, this has only been done in drills, but if that Doomsday moment ever comes, it looks as if the Air Force will be ready for it.