Articles
February 02, 2017 07:13:43 EST
New details have emerged about the Jan. 28 raid on a compound used by al-Qaeda in the Arabian Peninsula that resulted in the death of a Navy SEAL and the loss of an MV-22 Osprey.
---
According to a report by the Washington Post, the raid had been intended to nab Yemeni tribal leaders and get intelligence on their ties with al-Qaeda in the Arabian Peninsula. The snatch operation turned into a firefight when terrorists launched a counter-attack.
Among the militants firing at the SEALs were women, an several were believed to have been among the 14 terrorists killed in the raid. The SEALs were forced to call in air support from AH-1Z Cobras and AV-8B+ Harriers based on the amphibious assault ship USS Makin Island (LHD 8) as the firefight went on, the Post report says.
Additionally, officials with Central Command said Feb. 1 that investigators are looking into allegations that among the dead were civilians in the compound targeted by the SEALs. Officials said in a release that civilians were "likely" killed and "may include children."
"The ongoing credibility assessment seeks to determine whether any still-undetected civilian casualties took place in the ferocious firefight," CENTCOM said. "The known possible civilian casualties appear to have been potentially caught up in aerial gunfire that was called in to assist U.S. forces in contact against a determined enemy that included armed women firing from prepared fighting positions and U.S. special operations members receiving fire from all sides, including from houses and other buildings."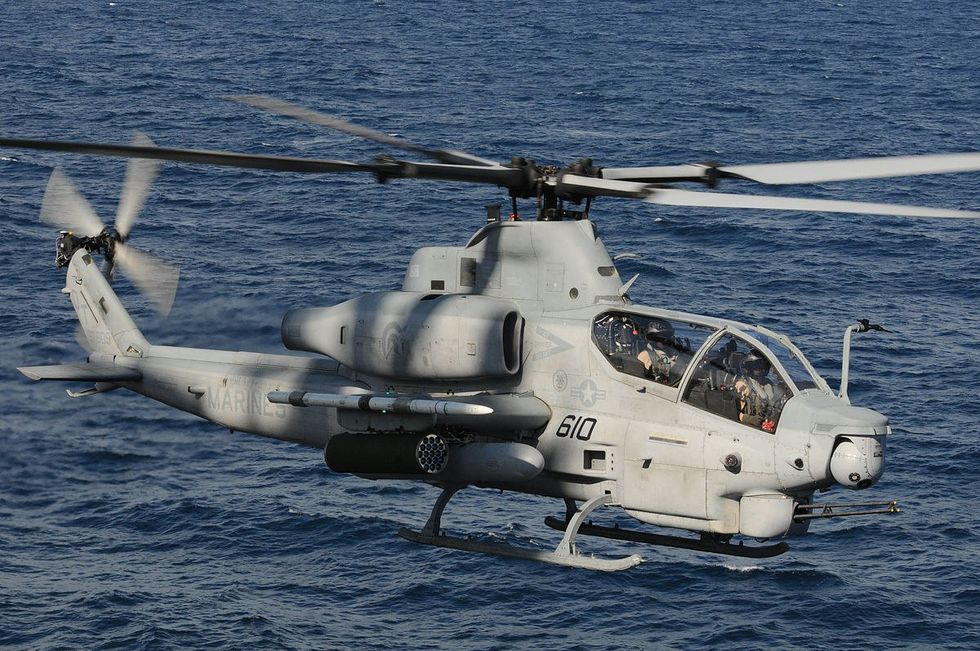 An AH-1Z Cobra helicopter assigned to Rotary Wing Aircraft Test Squadron (HX) 21, based in Patuxent River, Md., Approaches the amphibious assault ship USS Wasp (LHD 1). (US Navy photo by Mass Communication Specialist 1st Class Rebekah Adler)
To get the SEALs out, elements of what the report called "an elite Special Operations air regiment," likely referring to the 160th Special Operations Aviation Regiment, also called the Nightstalkers. After retrieving the SEALs, the Nightstalkers intended to meet up with a Marine quick reaction force on MV-22 Ospreys to transfer the SEALs to the Makin Island, where the wounded could receive medical treatment.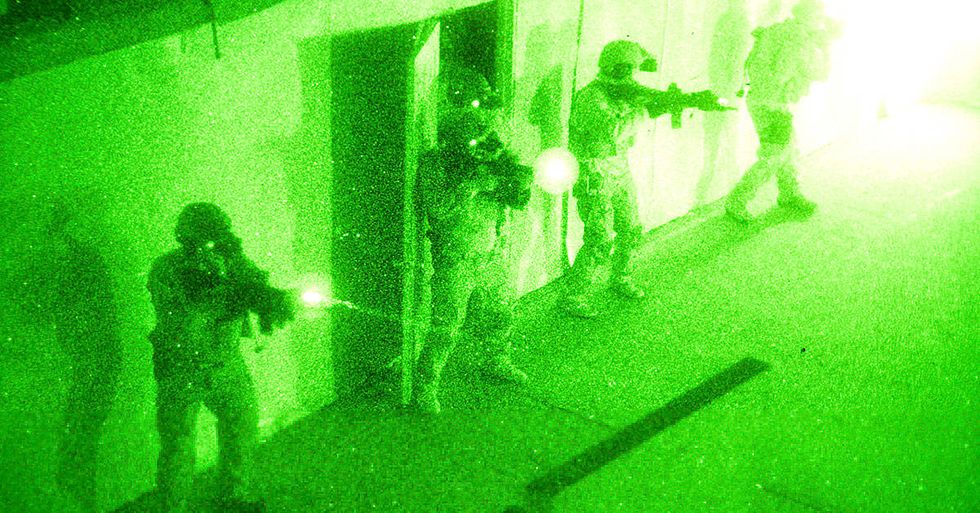 A group of U.S. Navy SEALs clear a room during a no-light live-fire drill near San Diego. Naval Special Warfare reservists from a Combat Service Support unit attached to a West Coast-based Sea, Air, Land (SEAL) Team conducted a field training exercise based on principles from the expeditionary warfare community. (U.S. Navy photo by Mass Communication Specialist 1st Class Daniel Stevenson/Released)
That meet-up went wrong. One of the V-22s made a "hard landing" – more akin to a crash – which ended up leaving three Marines injured.
In an interview with reporters Feb. 1, Deputy Commandant for Aviation Lt. Gen. John Davis said officials are still investigating what went wrong with the Osprey, adding his suspicion was that brown-out conditions might have played a role.
"They were going into a firefight at night.  ... But what's the good news? A lot of people don't walk away from hard landings, and everybody walked away from this one," Davis said. "There's a Marine who kind of bumped his head, but everyone walked away."
After evacuating the wounded, the inoperable tilt-rotor was destroyed by an AV-8B using a Joint Direct Attack Munition, according to officials who spoke with the Post. During that time, Chief Special Warfare Operator William "Ryan" Owens died from his wounds.
A Department of Defense release noted that the operation was "one in a series of aggressive moves against terrorist planners in Yemen and worldwide. Similar operations have produced intelligence on al-Qa'ida logistics, recruiting and financing efforts."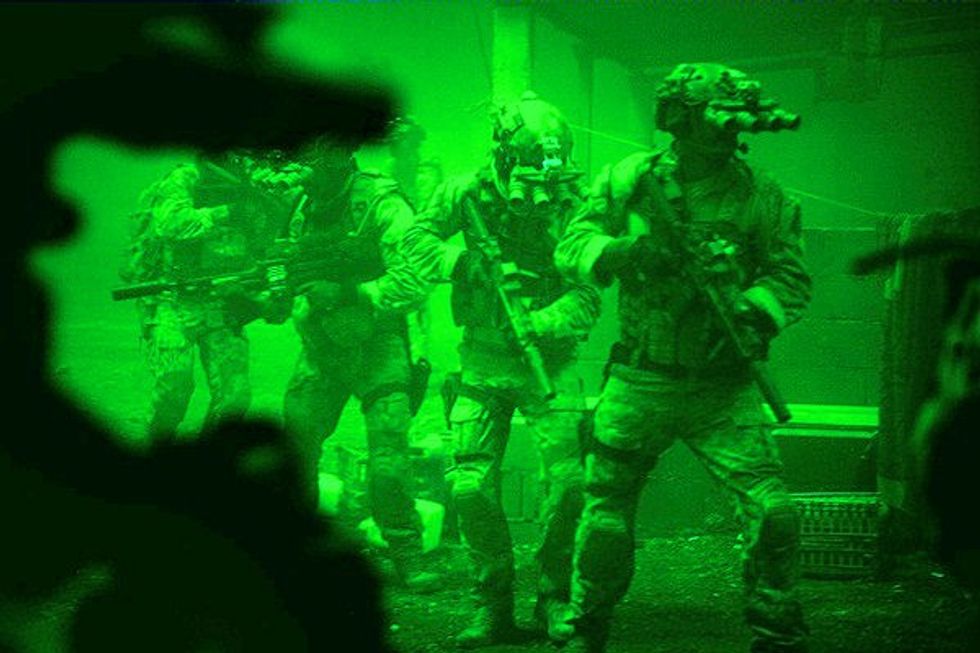 Seen through the greenish glow of night vision goggles, Navy SEALs prepare to breach a locked door in Osama Bin Laden's compound in Columbia Pictures' hyper-realistic new action thriller from director Kathryn Bigelow, ZERO DARK THIRTY.
According to a report by FoxNews.com, President Trump attended the return of the remains of Chief Owens and had a private meeting with the fallen SEAL's family during a two-hour visit.